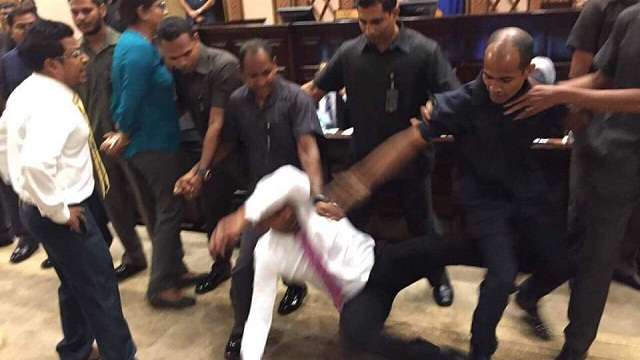 The Maldives military on Tuesday locked down the nation's Parliament and Opposition lawmakers were roughed up by military personnel.
Opposition lawmakers said the military siege was an attempt to block a motion to impeach the Speaker of the House.
"Military in plainclothes blocking MPs entering chamber," said opposition Maldivian Democratic Party (MDP)'s Imthiyaz Fahmy in a tweet.
Military in plainclothes blocking MPs entering chamber.Said MPs cannot enter before 8:55am.Proceedings begin at 9:00,surrounded by military. pic.twitter.com/hJHdxPkdkm

— Imthiyaz Fahmy (@Imthiyazfahmy) August 22, 2017
MPs were eventually allowed in but found that Speaker Abdulla Maseeh Mohamed was also surrounded by soldiers, reported Guardian quoting Eva Abdulla, another MDP lawmaker.
Maldives army appears to have taken control of parliament in Malé22-08-2017 @IPUparliament @IPUPresident @PGAction #saveMaldives pic.twitter.com/j1tp9WrLp8

— Almond (@almond3131) August 22, 2017
Majils idhaaraya chember therya vadhe membarun gaya athlumuge @MNDF_Official othee kon Qaanoon akun kan Noos bayaanamun haama kohdhee pic.twitter.com/IowOGFBXnw

— Mohamed Faisal (@Mohamedfaisalmf) August 22, 2017
ReportWorldDNA Web TeamDNA webdesk
Date updated: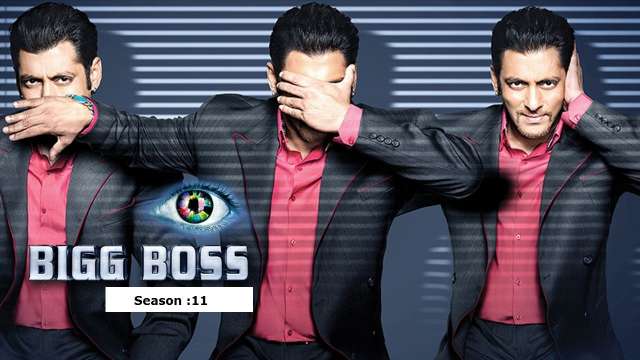 Popular Television reality show Bigg Boss 11 is all set to begin by October. Speculations about the names of the participants on the Salman Khan hosted TV show have been rife since quite sometime now. A number of names on the tentative list of contestants for the show have been doing the rounds.
As per multiple reports, Priyanka Chopra's doppelganger Navpreet Banga is almost finalised for Bigg Boss 11 and she'll enter as a commoner on the show. Among the celebrities, Achint Kaur, Devleena Bhattacharjee, Shilpa Shinde, Dhinchak Pooja, Nia Sharma and others are said to have been considered for team celebs.
Now, a report on BollywoodLife suggests that TV actress Niti Taylor, Neerja fame actor Abrar Zahoor, popular TV actor Pearl V Puri and Chennai Express fame Nikitin Deer have been finalised for BB 11.
Reportedly, Uttaran fame TV actor Nandish Sandhu, Beyhadh actor Summit Bhardwaj and Dil Se Dil Tak actor Kunal Verma too are said to have been approached for the show. Of these, Summit Bhardwaj has apparently accepted the offer while nothing has been confirmed from the others as yet. Watch this space…
ReportTelevisionEntertainmentDNA Web TeamDNA webdesk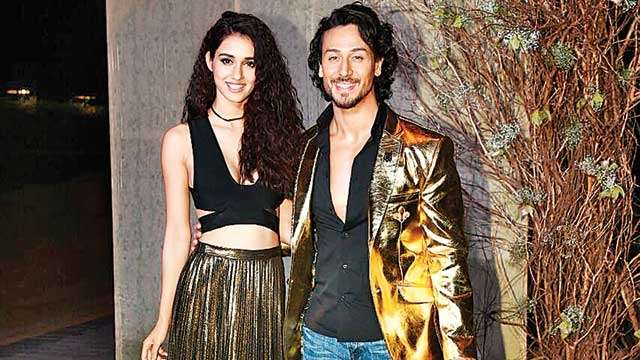 Disha Patani was saved the embarrassment of an oops moment at the recently concluded Lakme Fashion Week by beau Tiger Shroff. Disha Patani was to walk the ramp for designer Manish Malhotra but she changed her mind quickly and took to the red carpet instead.
Wondering what changed her mind? Well, a MidDay report suggests that it was rumoured boyfriend Tiger Shroff, who had walked the ramp just before Disha and he walked up to her and said something. Post that, Disha changed her mind and didn't take the runway.
So what actually happened was, when Tiger was walking the ramp, he noticed that the runway floor had a reflective glass surface and since Disha was wearing a short dress, it could have resulted in an embarrassing moment had she walked the ramp. So, Disha quickly changed her mind and left the ramp. She then posed for the paps at the red carpet.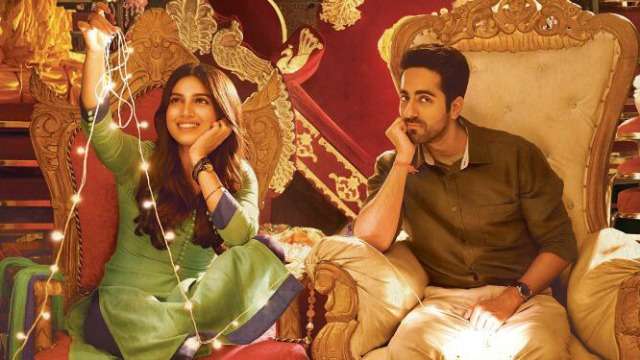 Ayushmann Khurrana and Bhumi Pednekar's upcoming release Shubh Mangal Saavdhan has been garnering immense love owing to the subject it addresses. From the trailer, we know that Ayushmann plays Mudit in the film who's to marry Sugandha (Bhumi) and he suffers from erectile dysfunction. The latest song Laddoo from the movie portrays how both of them try everything that they can, to tackle Mudit's problem.
The song begins by giving us a glimpse of Mudit's frustration when he shouts at Sugandha saying, "Baap ban ne wala hoon kya jo sabko batata firoon?" The following visuals take us through the journey of Mudit as he tries to find a solution to his problem. From trying out various medicines to going to a certain Baba Bengali, he does it all but to no avail. We also get to see different glimpses of Sugandha, who's upset sometimes but supportive otherwise.
Ladoo is a fun track with quirky lyrics. It has been crooned by Mika Singh, penned and composed by Tanishk Bagchi and Vayu. Directed by RS Prasanna. Shubh Mangal Saavdhan will hit the theatres on September 1.
Watch the song right here: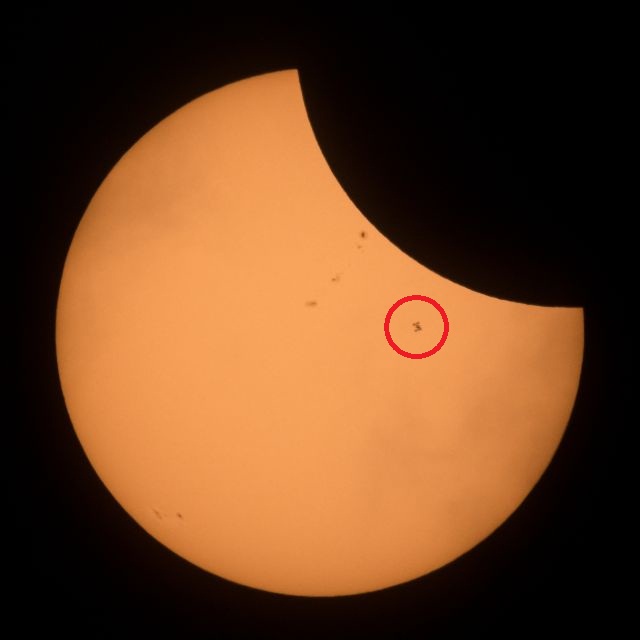 Millions of Americans looked skyward in awe through protective glasses, telescopes and cameras on Monday as the first coast-to-coast total solar eclipse in a century marched from the US Pacific Northwest to the Atlantic seaboard. But, if you notice closely, the International Space Station made a special appearance too.
The rare image was captured by NASA photographer Joel Kowsky while looking up from Banner, Wyoming. The perfectly timed image shows the International Space Station passing in front of the Sun.
Check out the picture below:
Image source: NASA/Joel Kowsky
Also, NASA uploaded a video of the transit of the International Space Station during the 2017 Total Solar Eclipse.
NASA stated, "In this video captured at 1,500 frames per second with a high-speed camera, the International Space Station, with a crew of six onboard, is seen in silhouette as it transits the sun at roughly five miles per second during a partial solar eclipse, Monday, Aug. 21, 2017 near Banner, Wyoming. Onboard as part of Expedition 52 are: NASA astronauts Peggy Whitson, Jack Fischer, and Randy Bresnik; Russian cosmonauts Fyodor Yurchikhin and Sergey Ryazanskiy; and ESA (European Space Agency) astronaut Paolo Nespoli. A total solar eclipse swept across a narrow portion …read more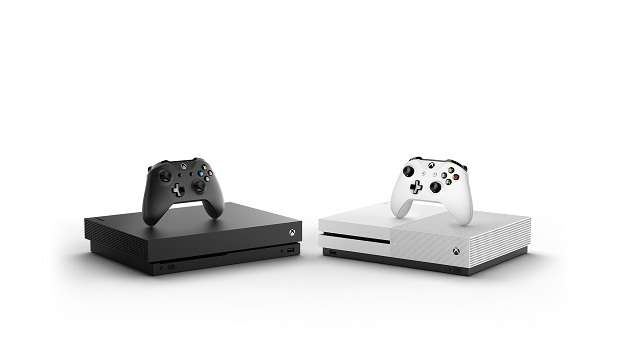 Avid gamers can now pre-order online for Microsoft's Xbox One X — the next version of the popular game console, with the company taking reservations from today.
The model — which has been priced at US$499 — was officially announced at E3 in Los Angeles in June, and comes with more powerful hardware than the original Xbox One, including a 172MHz graphics processing engine capable of processing 6 teraflops.
For the die-hard fans, Microsoft is also selling a limited edition "Project Scorpio" model, which is only available via pre-order, and comes with a slightly different texture, an exclusive vertical stand, and green "Project Scorpio" text on the front of the controller. The Xbox One X will start shipping, and reach retailers' shelves, on November 7 (via Variety).
ReportTechnologyAFP Relax News
Date updated:
Tuesday, 22 August 2017 – 1:01pm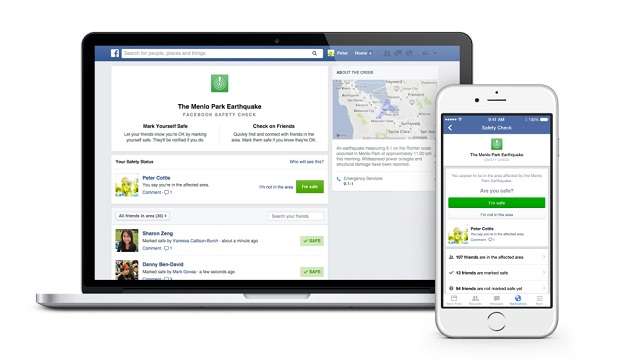 Facebook made it simpler to see whether friends have checked in as "safe" on the online platform during disasters or other dangerous events.
A Safety Check feature was given its own dedicated tab along with friends, groups, events and other main categories at the leading social network's mobile application and desktop pages, according to the California-based company. "Safety Check helps our community let loved ones know they are safe during a crisis, find and give help, as well as learn more about a crisis," Facebook said in an online post.
"There's now a single place to go to see where Safety Check has recently been activated, get the information you need and potentially be able to help affected areas."
The modification began rolling out on Monday. Facebook added the Safety Check feature three years ago as a way for people to check on the well-being of loved ones during natural disasters.
It broadened to include terrorism and other major violence after horrific attacks in Paris in 2015.
ReportTechnologyAFP Relax News
Date updated:
Tuesday, 22 August 2017 – 12:53pm
Article Images: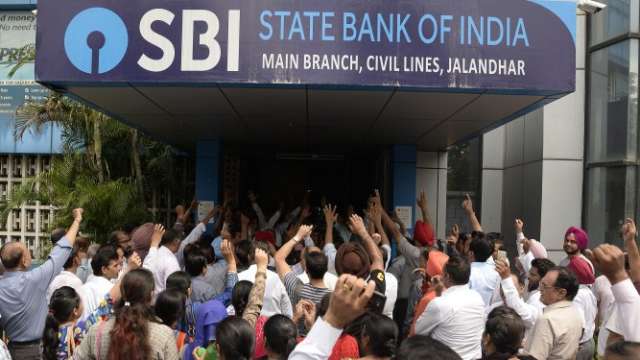 Normal banking operations have been hit as public sector bank employees went on a one-day nationwide strike on Tuesday to protest against the government's proposed consolidation move, besides raising other demands.
Services like deposits and withdrawal at bank branches, cheque clearance, NEFT and RTGS transactions are affected.
The Indian Banks' Association (IBA) had already informed customers that functioning of branches and offices may take a hit if the strike takes off. It had also asked banks to take measures in advance to minimise the impact.
Over 10 lakh bank workers, representing 9 PSU bank unions,to be on strike today (visuals from Mumbai) pic.twitter.com/rysBOQwKPL

— ANI (@ANI) August 22, 2017
The strike has been called by all unions under the aegis of the United Forum of Bank Unions (UFBU).
The UFBU is an umbrella body of nine unions, including the All India Bank Officers' Confederation (AIBOC), the All India Bank Employees Association (AIBEA) and the National Organisation of Bank Workers (NOBW).
Besides, protest against consolidation move of the government, other demands include no write-off policy for non-performing assets (NPAs) of corporate loans, declaring wilful default of loans as criminal offence and implementation of recommendations of Parliamentary Committee on recovery of NPAs, …read more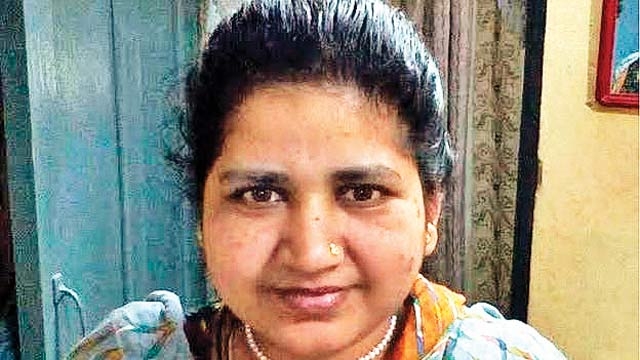 The SC on Tuesday said that triple talaq will not be in operation in the country for six months. Asking the govt to come out with legislation on the issue, the SC also said that if a law doesn't come in force in six months, then the SC's injunction on triple talaq will continue.
The lead petition in the case is titled "Quest for Equality vs. Jamiat Ulama-i-Hind".
The Muslim women, who had filed the petitions, had challenged the practice of 'triple talaq' in which the husband pronounces 'talaq' thrice, sometimes even by phone or a text message, to get a divorce.
Here are the women behind the triple talaq fight
Shayara Bano
A triple talaq victim, Shayara Bano petitioned the Supreme Court, seeking a ban on the divorce form, polygamy and nikah halala, a practice under which a divorced Muslim woman has to marry again, consummate the marriage and then break it if she wants to go back to her first husband.
Shayara stirred a hornet's nest after she moved the Supreme Court to challenge the triple talaq.
A resident of Kashipur in Udham Singh Nagar district of Uttarakhand, she got married to Allahabad-based property dealer, Rizwan Ahmed, in 2002.
A post-graduate in sociology, Bano is a …read more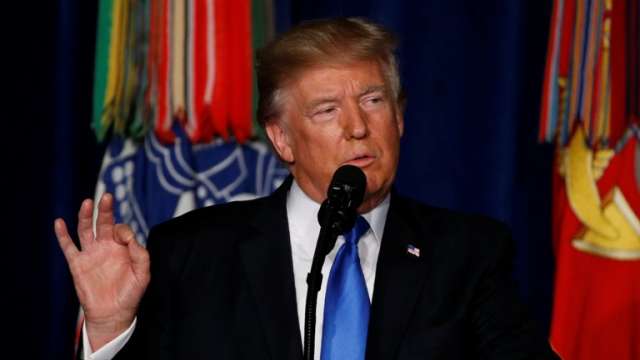 US President Donald Trump on Tuesday ruled out a hasty withdrawal of troops from Afghanistan to end America's longest war, as he warned Pakistan of consequences for providing safe havens to terrorists and sought an enhanced role for India to bring peace in the war-torn country.
Trump, in his first prime-time televised address to the nation as commander-in-chief, laid out his South Asia policy saying a "critical part" of it was to further develop US' strategic partnership with India.
He said after a "comprehensive review", it was decided that the American strategy in Afghanistan and South Asia will change dramatically.
Trump said his instinct was to pull out of Afghanistan but following months of discussion, he concluded that "the consequences of a rapid exit are both predictable and unacceptable" and would leave a vacuum that terrorists would instantly fill.
"A core pillar of our new strategy is a shift from a time-based approach to one based on conditions. I've said many times how counterproductive it is for the United States to announce in advance, the dates we intend to begin, or end, military operations," Trump said in his 26-minute speech.
"We will not talk about numbers of troops or …read more