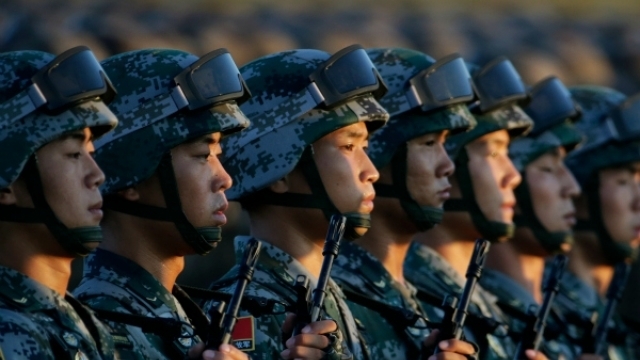 The Chinese military today accused the Indian Army of stopping the construction of a road along the Sino-Indian frontier in Sikkim and said the move has "seriously damaged" border peace and tranquillity.
"After India's independence the Indian government repeatedly confirmed in writing that both sides have no objection to Sikkim border," a People's Liberation Army statement said.
China's building of the road was completely an act of sovereignty on its own territory, India has no right to interfere, it said.
"The Indian attempt to stop the construction of road has seriously damaged border peace and tranquillity," the statement said.
"(We) hope that India will meet China halfway and do not take any actions to complicate the boundary problem, and jointly maintain momentum of good development of bilateral relations," the statement added.
Tension mounted in a remote area of Sikkim after a scuffle broke out between personnel of the Indian Army and the PLA, leading to Chinese troops damaging bunkers on the Indian side of the border.
The incident happened in the first week of June near the Lalten post in the Doka La general area in Sikkim after a face-off between the two forces, which triggered tension along the Sino-Indian frontier, official sources in New Delhi …read more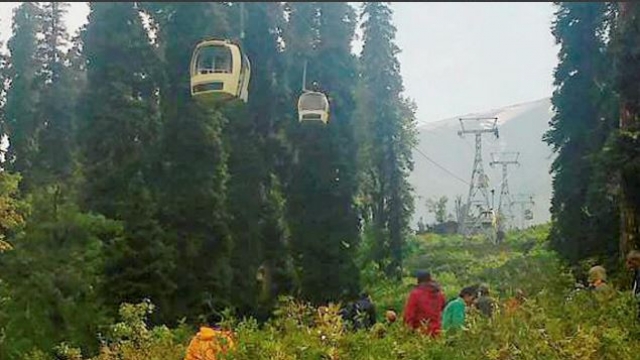 A day after seven persons died in a tragic cable car crash in Gulmarg in Kashmir, officials incharge of the ropeway claimed that safety norms were followed and the accident can be best explained as an "act of God".
The Jammu and Kashmir government had yesterday ordered a probe into the incident in which four of a Delhi family and three local youth had lost their lives.
"There was no deviation from the Standard Operating Procedure (SOP). The weather suddenly turned bad and strong winds caused the uprooting of a tree that fell on the cable," Director, Tourism, Mehmood Shah said.
General Manager of the Jammu and Kashmir Cable Car Corporation, Reyaz Ahmad, said the accident was an "act of God".
"We always follow the safety manual and never operate the cable car if any risk is involved. The uprooting of the tree due to abrupt blowing of high velocity wind, which led to the accident, can at best be explained as an act of God," Ahmad said.
Police have registered a case into the incident and started investigations into whether there was any violation of SOP.
Chief Minister Mehbooba Mufti has yesterday ordered a probe and also announced ex-gratia relief of Rs five lakh in …read more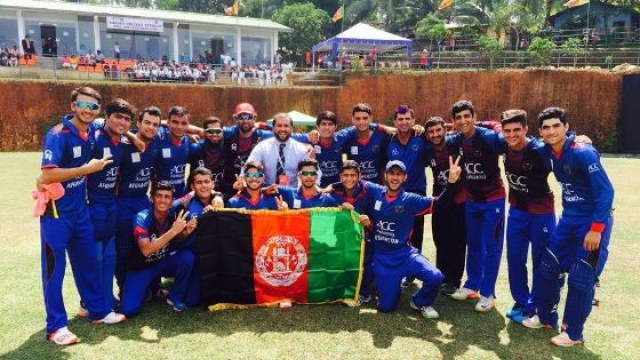 The Afghanistan cricket team will train here ahead of the Under-19 World Cup qualifiers to be held in Singapore next month.
The 18-member team along with six support staff would begin training at the CSS-Whatmore Centre for Cricket at Sri Ramachandra Medical College (SRMC) campus from tomorrow.
The decision to train in Chennai was taken keeping in mind the similarity of conditions on offer in Singapore, M Sanjay, head of cricketing operations at the facility, told PTI today.
Earlier it was planned to sent the under-19 team to Noida where the Afghanistan senior team has its training base.
However, Afghanistan Cricket Board, which was aware of the state-of-the-art facilities available at SRMC, chose to send the team for a 19-day preparatory camp, he said.
"The Afghan board chose Chennai, specifically CSS-Whatmore Centre because of the quality of facilities available here and also because the conditions here would be similar to those in Singapore, where the WC qualifiers are to be held," Sanjay, a former Tamil Nadu team coach said.
The Afghan under-19 team will train here and also play some matches against local Second Division teams and a combined XI comprising some promising players.
"The Afghanistan players will have net sessions and centre wicket practice and also …read more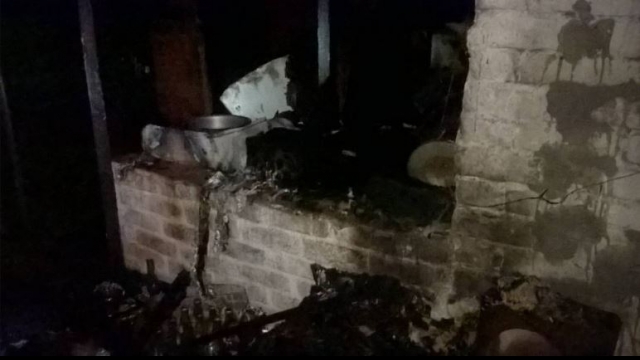 Five people were charred to death and one person is critical on Monday evening after a tea stall caught fire in New Delhi's Okhla area.
According to preliminary reports, four five tenders were rushed to the location. The tea stall had a JJ cluster behind it.
Cooling operations are still in progress. The cause of the fire is still to be determined.
ReportDelhiIndiadna CorrespondentDNA webdeskMumbai
Date updated:
Monday, 26 June 2017 – 11:25pm
Article Images:
The remains of the tea stall that caught fire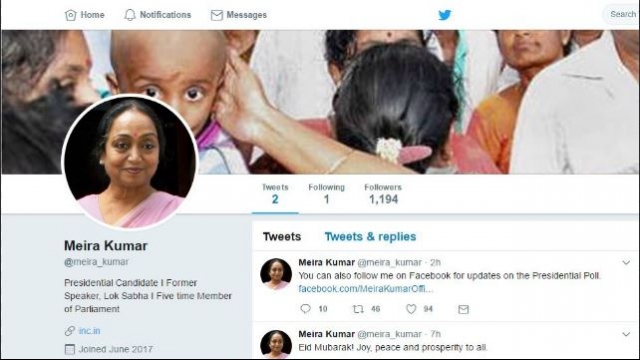 Meira Kumar today made her debut on social networking site Twitter, days after her nomination as the opposition presidential candidate.
Kumar, who will file her nomination for the top constitutional post on Wednesday, made two posts on Twitter and had around a thousand followers by late this evening.
"Eid Mubarak! Joy, peace and prosperity to all," she said through her handle @meira_kumar, which is still to be verified for the blue-tick mark.
In the other tweet, Kumar asked people to follow her on her official Facebook account for updates on the presidential election.
There are 313 million active Twitter users, of which 82 per cent log in through mobile phones.
While several politicians across the globe are active on Twitter, Prime Minister Narendra Modi remains the most followed leader in India with 31 million followers.
75-year-old Kumar is the joint opposition candidate of 17 non-NDA parties against the ruling dispensation's nominee Ram Nath Kovind.
She will file her nomination on June 28, the last date to do so, and is likely to be accompanied by top Congress and opposition leaders.
Kumar, a former Lok Sabha speaker, will launch her campaign immediately after the scrutiny of nominations on June 29.
Sources close to her said she is likely to start …read more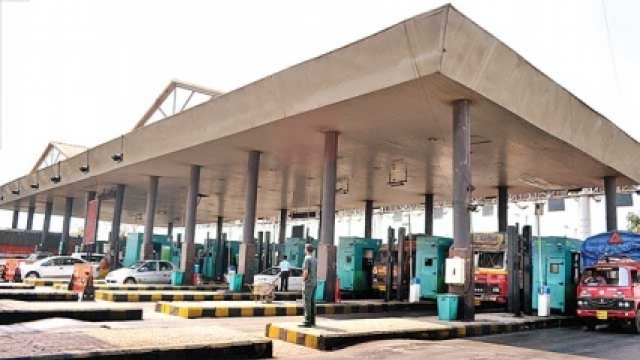 Notwithstanding the Rs 34,000 core crop loan waiver scheme, the Maharashtra government has projected that the implementation of a slew of development projects worth Rs 2 lakh crore across the state will be carried out smoothly. This is because these projects don't have the government exposure as the funds are being mobilized by the government undertakings through internal accruals and multiple instruments including long term loan from domestic and foreign lenders including Japan International Cooperation Agency.
Some of the projects being actively pursued by the government include Mumbai metro expansion (Rs 82,172 crore), Mumbai Nagpur expressway (Rs 40,000 crore),Mumbai Transharbour Link (Rs 17,750 crore), Navi Mumbai international airport (Rs 16,000 crore), Mumbai costal road (Rs 13,000 crore), Pune metro (Rs 11,420 crore), Nagpur metro (Rs 8,680 crore) and Bandra Versova sea link (Rs 7,500 crore). These projects are under various stages of implementation and they are expected to be complete in stages from 2019 onwards.
A government officer, who did not want to be identified, told DNA, "The projects which are funded through the budgetary allocation in road, irrigation and power sectors may suffer as the government may introduce 30% cut in spending to implement the crop loan waiver scheme. …read more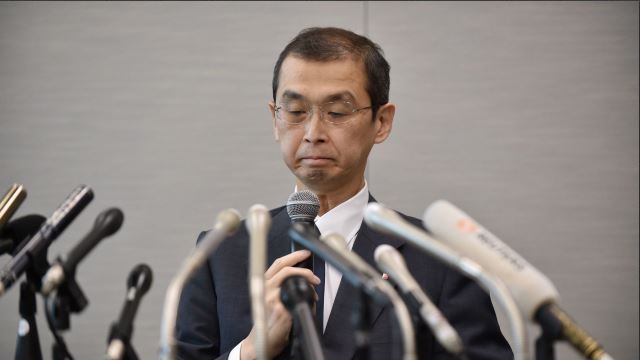 Japan's Takata Corp , at the centre of the auto industry's biggest-ever product recall, filed for bankruptcy protection in the United States and Japan, and said it had agreed to be largely acquired for $1.6 billion by the Chinese-owned U.S.-based Key Safety Systems.
In the biggest bankruptcy of a Japanese manufacturer, Takata faces tens of billions of dollars in costs and liabilities resulting from almost a decade of recalls and lawsuits. Its airbag inflators have been linked to at least 16 deaths and 180 injuries around the world because they can rupture and send metal fragments flying.
TK Holdings, its U.S. operations, filed Chapter 11 bankruptcy in Delaware on Sunday with liabilities of $10 billion to $50 billion, while the Japanese parent filed for protection with the Tokyo District Court early on Monday.
Scott Caudill, chief operating officer of TK Holdings, said in a court affidavit that the company "faces insurmountable claims" relating to the recalls and owes billions of dollars to automakers. He disclosed that Takata has recalled, or expects to recall, by 2019 about 125 million vehicles worldwide, including more than 60 million in the United States.
Takata's total liabilities stand at 1.7 trillion yen ($15 billion), Tokyo Shoko Research Ltd estimated.
Final …read more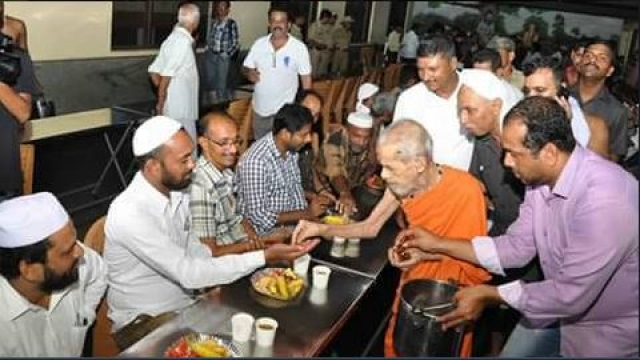 In a gesture of communal amity, a group of Muslims broke their Ramzan fast and took part in a harmony feast in the complex of the ancient Udupi Sri Krishna temple for the first time in its history.
As many as 150 Muslims participated in the "Souharda Upahara Koota" (harmony feast) in the dining hall, located just outside the main temple, in the event organised by the head of Pejawar Mutt Sri Vishvesha Teertha Swamiji on Friday.
After breaking their fast, they performed 'namaz' (prayers), the Swamiji said.
"For the first time in the history of our temple, Muslim brethren broke their Ramzan fast and performed namaz (in the dining hall in the temple complex)," he told PTI over phone from Udupi today.
Emphasising on peace and harmony between Hindus and Muslims, the Swamiji, who is associated with the Vishwa Hindu Parishad, said his main objective in conducting such an event was to forge peace and harmony between people belonging to all religions.
"But, this is not at all a very big thing I did. It is just a very small service I have rendered, nothing else.
People are making it appear as something big," he said, adding there was long history of both Hindus and …read more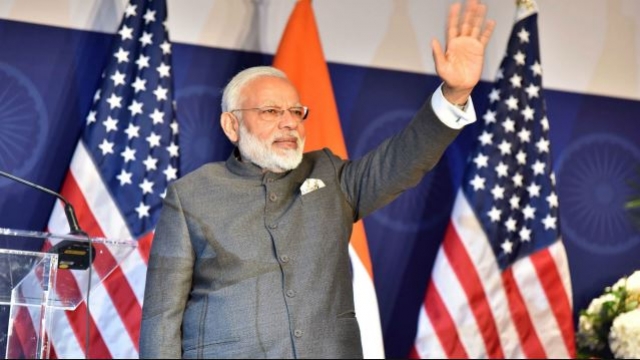 When Prime Minister Narendra Modi boasts about his government's "blot-free" three years abroad, he should also tell the people about scams like Vyapam in BJP-ruled states and how Lalit Modi and Vijay Mallya fled India, the Congress said today.
The party took potshots at Modi, who at present is in the US for his first bilateral summit with President Donald Trump, for criticising the opposition on foreign soil and addressing public meetings like political rallies. PM Modi, while addressing a gathering of Indian-American community members at a reception in Virginia, said there has been "not even one taint or blot" on his government in the past three years and remarked that "corruption" was the main reason why governments in India were voted out in the past.
The Congress sought to know if the prime minister would raise with Trump the issues of H-1B visa, India's membership to Nuclear Suppliers Group, racial attacks on Indians in the US and America's financial support to Pakistan, which it was using against India for aiding terrorism. "Prime Minister Modi is on his 64th foreign travel. Unfortunately, abusing the opposition has become the foreign policy (of the government), diverting from issues the strategy and working with rhetoric …read more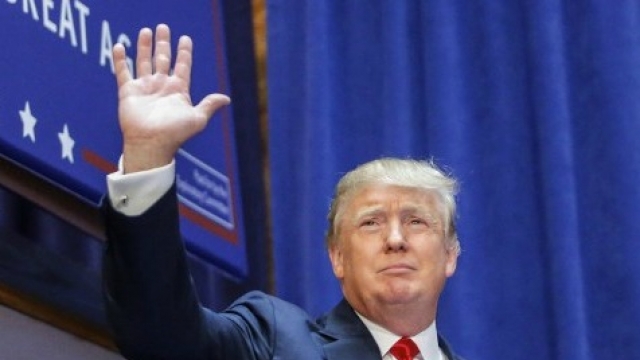 The U.S. Supreme Court on Monday handed a victory to President Donald Trump by allowing his temporary bans on travellers from six Muslim-majority countries and all refugees to go into effect for people with no connection to the United States while agreeing to hear his appeals in the closely watched legal fight.
The court, which narrowed the scope of lower court rulings that had completely blocked his March 6 executive order, said it would hear arguments on the legality of one of Trump's signature policies in his first months as president in the court's next term, which starts in October.
The justices granted parts of his administration's emergency request to put the order into effect immediately while the legal battle continues.
The court said that the travel ban will go into effect "with respect to foreign nationals who lack any bona fide relationship with a person or entity in the United States."
The Supreme Court left the lower-court injunctions against the ban in place, but only with respect to the challengers to the ban themselves and others in similar circumstances, meaning they involve people in the United States who have relationships with foreign nationals abroad and whose rights might be affected if those foreigners …read more