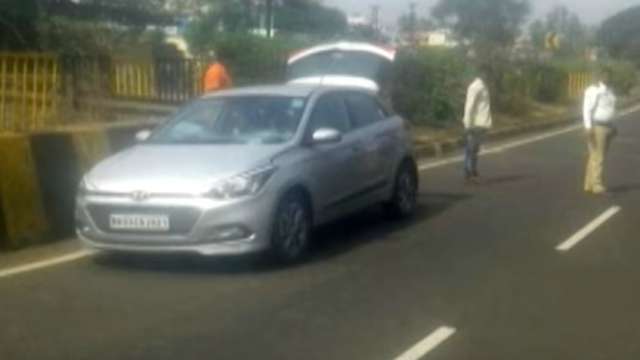 Indian Test vice captain Ajinkya Rahane's father, Madhukar Baburao Rahane, was arrested on Friday for running down a woman with his car. He was later granted bail.
Madhukar was driving his vehicle in Kolhapur on Friday when he hit a woman who succumbed to her injuries at a hospital. Kolhapur police has arrested Madhukar and questioned him, according to reports in the local media.
Madhukar was travelling with his family and driving his Hyundai i20 on National Highway No.4 when he lost control of the vehicle in the Kangal area and accidentally hit a woman named Ashatai Kamble.
Watch images of the incident here
People gathered at the accident site took the woman to a nearby government hospital and Madhukar to the police station. She died at the hospital.
The Kolhapur police has reportedly registered a case under the IPC Act 304A, 337, 338, 279 and 184.
Ajinkya is currently preparing for India's upcoming South Africa tour. He had a forgettable Test series against Sri Lanka recently and is under pressure to perform against the Proteas.
Tags:
Hey, good morning! You look fabulous.
This Friday morning, we deal with how the FCC has repealed net neutrality and the repercussions of that. Disney is planning to buy a huge part of Fox, which would include the rights for the first Star Wars movie… …read more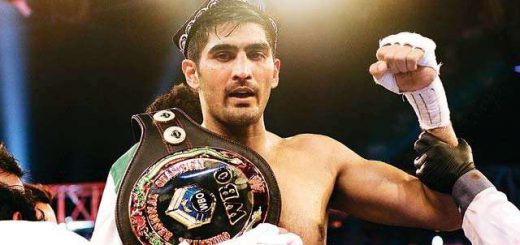 African Champion Ernest Amuzu has threatened to leave Indian star boxer Vijender Singh "beaten and broken" when they clash at Sawai Mansingh Indoor Stadium in Jaipur on December 23.
Vijender has fought nine bouts so far, winning all of them, and has collected the WBO Asia Pacific and Oriental Super Middleweight titles. Amuzu, who holds a good record of 25 fights with 23 wins (21 Knockouts) and two loss having played 122 rounds of professional boxing, is training very hard to defeat Vijender at his home ground.
"I am training very hard daily for 8-10 hours for this fight. I've had good notice of the fight so I'll be prepared for Vijender and whatever he brings into the ring for the fight," he said. "I have just heard his name and have never seen him fight.
"I will take great delight in handing Vijender Singh his first loss and left him beaten and broken in front of his home crowd. In fact I will tell you what I will do to him, I will smash him to the body to loosen him up and then a right hand to knock him out, just watch me on 23rd December," he added.
Amuzu said his experience …read more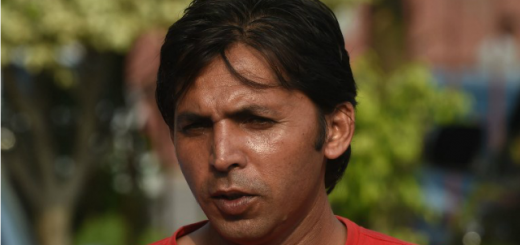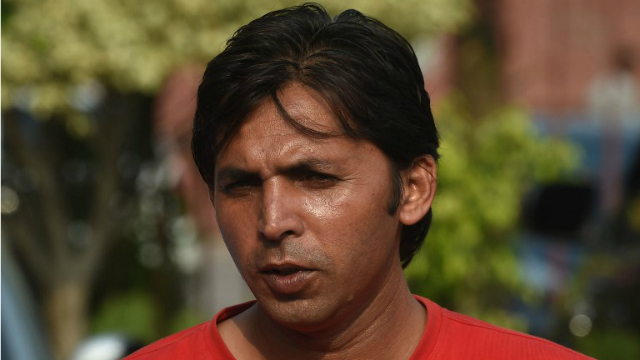 Pakistan's brilliant but tainted Test pace bowler, Mohammad Asif, has accused the Pakistan Cricket Board (PCB) of double standards while dealing with players involved in corruption.
"What I did seven years back was wrong and I regret it. I have served my full punishment and done all that was required of me under the ICC anti-corruption code. However, not once has anyone in the board or National Cricket Academy bothered to even call me and check about my fitness or form," Asif said on Friday.
He has from time to time produced impressive spells post his five-year ban. Last year, in the Quaid-e-Azam Trophy day and night final his spell with the new ball set up Wapda on the road to victory. This season he has come up with some smart spells including six wickets in one session during a Quaid Trophy game against a strong KRL side.
"I have performed in two seasons and I am fit. I am ready to take any fitness test or undergo intensive training. But the board appears to have double standards," Asif said. "They can allow Mohammad Amir back into the Pakistan team without any notable comeback performances and support him but for me or …read more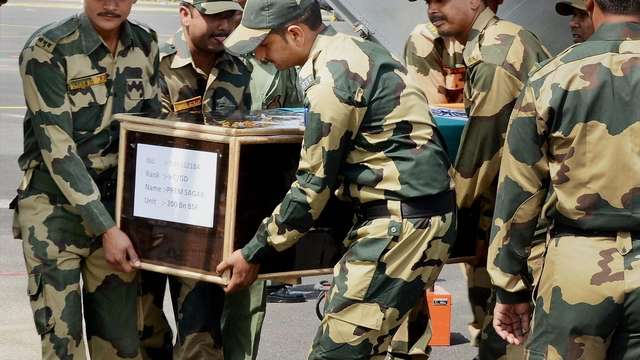 There is no term as "martyr" or "shaheed" in the Army or the police and instead a soldier or a policeman killed in action is called a "battle casualty" or "operations casualty" respectively, the ministries of defence and home have submitted before the Central Information Commission.
The issue surfaced after an RTI applicant approached the Union home ministry seeking to know the meaning and detailed definition of word "shaheed" (martyr) according to the law and the Constitution. He also asked about the legal provisions to ensure restriction on its misuse and punishment for violation. The application was transferred to different officials of the home and defence ministries but when the applicant could not get a satisfactory response, he approached the CIC, the highest appellate body in matters relating to the Right to Information Act.
The respondents from the ministries of defence and the home affairs were present and heard, Information Commissioner Yashovardhan Azad said. "The respondent from the Ministry of Defence stated that word 'shaheed' or 'martyr' is not used by the MoD. Instead the one used is 'battle casualty'. The respondent from the Ministry of Home Affairs stated that in the MHA the word used is 'operations casualty'," Azad said.
Quoting the …read more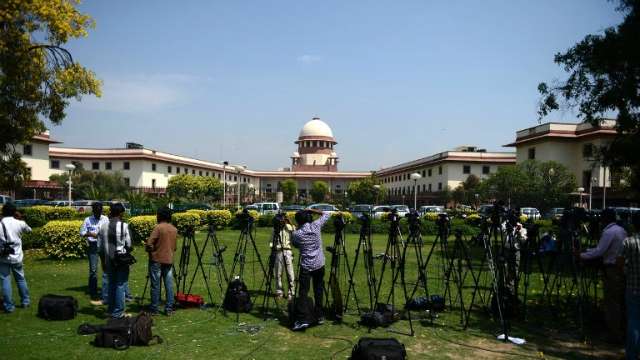 The Supreme Court today granted time till January 25 next year to the embattled realty firm Jaiprakash Associate Limited (JAL) to deposit Rs 125 crore more for safeguarding the interests of hassled home buyers.
JAL, which deposited Rs 425 crore with the apex court registry so far, had to deposit Rs 125 crore by December 31 and wanted a two-month extension. A bench comprising Chief Justice Dipak Misra and Justices A M Khanwilkar and DY Chandrachud considered the statement of senior advocate Mukul Rohatgi and granted time to the firm till January 25. The court has now posted the matter for further hearing on February 1 next year.
Yesterday, the group had deposited Rs 150 crore in the apex court registry in pursuance of a direction aimed at protecting the interests of home buyers.
The court had on November 22 accepted a demand draft of Rs 275 crore submitted by the real estate firm and directed it to pay another two tranches of Rs 150 crore and Rs 125 crore respectively by December 14 and 31. Earlier, it had restrained 13 directors — five promoters and eight independent directors — from alienating their personal properties as well as that of their immediate …read more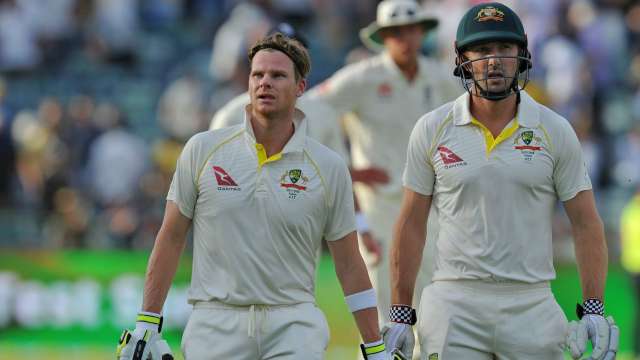 Jonny Bairstow kept his head with a fine century for England but Steve Smith showed a captain's poise to guide Australia to 203 for three at the close of day two of the third Ashes Test on Friday.
Smith was on 92 at stumps, with Shaun Marsh on seven, with the home side, already 2-0 up in the five-match series, having trimmed England's first innings lead to 200 runs.
Bairstow marked his first Ashes ton with a cheeky celebration before lunch, nudging his head against his helmet in a nod to his infamous 'headbutt' of Australia opener Cameron Bancroft. The wicketkeeper's sparkling 119 helped push England to 403, their highest innings total in Australia since January, 2011.
However, England's joy was tempered by the runs that went begging, having lost six wickets for 35 in the final 10 overs of the morning session to leave the door well and truly open for Australia. Smith opened it wider with an innings of typical poise, anchoring a 124-run partnership with Usman Khawaja after seamer Craig Overton removed openers David Warner (25) and Cameron Bancroft (22).
The game remains evenly poised but England's hopes of containing Smith and Australia may have suffered a blow when Overton …read more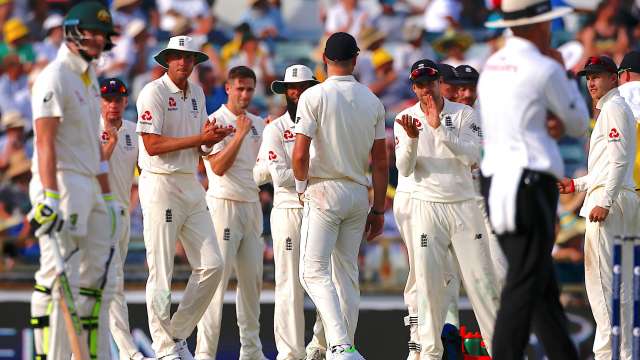 Father of the former Delhi age-group cricketer, caught in the Ashes spot-fixing controversy, says his son has never even been to England or Australia, let alone fix matches involving the two countries.
In a sting operation conducted by British tabloid 'The Sun', Sobers Joban, along with another alleged bookie Priyank Saxena, are seen claiming that they can fix Ashes Test in lieu of 140,000 pounds. However, the ICC's Anti-Corruption Unit has clarified that there has not been any evidence of corruption in the ongoing Test in Perth.
"My son has never been to UK or England and they (The Sun) are claiming that he could have fixed an Ashes Test," said Baljeet Joban. "…he only goes to Dubai and Russia. Russia, because he has a Russian girlfriend whom he will marry," added Joban Senior, who runs Lal Bahadur Shastri Coaching Centre (not the famous LB Shastri Club of which Gautam Gambhir is a part).
His club is located in Vikaspuri. "Right now, I am not letting Sobers speak to anyone. No one from ICC ACU has contacted us," he informed.
In the sting, Joban was seen with Saxena, who was hauled up by cops last year for an alleged fraud case wherein the latter …read more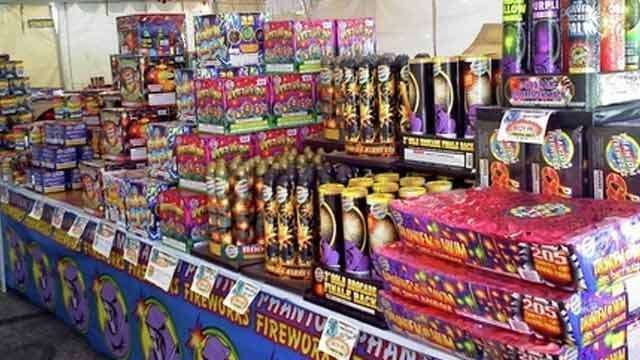 The Supreme Court on Friday refused to lift the ban on bursting of firecrackers in Punjab, Haryana & Chandigarh.
The apex court added that itwould hear the case against the ban on January 5.
Earlier, the court had banned the bursting of firecrackers in the National Capital Region (NCR) during Diwali.
The court gave the verdict on a plea seeking restoration of the apex court's last year order.
The top court, through its November 11 order last year, had suspended all licences which 'permit a sale of fireworks, wholesale and retail within the territory of NCR'.
The apex court had last month temporarily lifted its earlier order suspending licences for sale of firecrackers, saying a complete ban would be an 'extreme step' and a graded approach was needed to curb pollution caused by them.
The court, however, had said its order lifting the ban on sale of firecrackers might require a 'review' after Diwali depending on the ambient air quality after the festival.
Date updated:
Friday, 15 December 2017 – 3:34pm