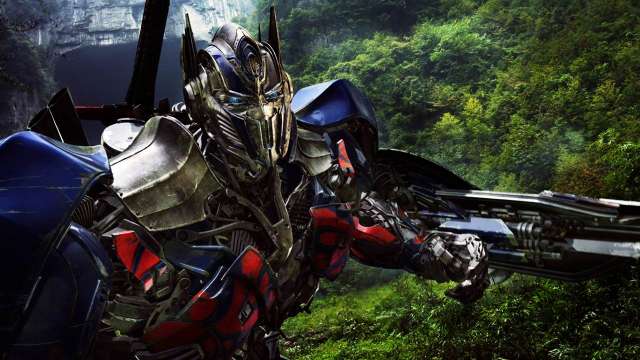 Hasbro, the toy making giant which is also responsible for making Transformers movies, revealed that they are ready to hit reset button on the franchise.
According to a report by IGN, the company released a statement about the future of the movie franchise.
"We are working with the new Paramount leadership team to lay out the future of Transformers films and there will likely not be a movie in 2019. We're very much looking forward to Bumblebee coming in December," read the statement.
The statement only underscores the comments made at the Toy Fair 2018 by the company. According to the reports, this time, Hasbro will have more creative control and the team is working with Paramount Pictures' to reboot the live-action series.
Incidentally, Transformers 6, which is possibly the sequel of Transformers: The Last Knight is no longer listed on Hasbro and Paramount's upcoming movie slate.
Scheduled to release on December 21, Bumbleblee is the first spin-off from the Transformers cinematic universe, which is being produced by Lorenzo di Bonaventura and Michael Bay.
Led by Hailee Steinfeld, the cast also features WWE megastar John Cena, Jorge Lendeborg, Jason Drucker, Abby Quinn, Rachel Crow, Ricardo Hoyos and Gracie Dzienny.
Sections:
It can be difficult to find time to finish a video game, especially if you only have a few hours a week to play. In our new biweekly column Short Play we suggest video games that can be started and finished in a weekend, and since it's a long weekend in the US this one is a little longer than normal.
Night in the Woods is the story of Mae, a 20-year-old college sophomore, returning home for the first time in almost two years after deciding to drop out of school. It was originally released last February on PC and PlayStation 4, after a successful Kickstarter in 2013. I picked it up recently when the enhanced version, called Night in the Woods: Weird Autumn, came to the Switch earlier this month. At a time when there is constant news of…
The Consulate General of Sweden in Mumbai and Swedish Chamber of Commerce launched a pilot project called Kraftsamla at the Magnetic Maharashtra, aimed to skill and train women from all walks of life in particular underprivileged to create readily employable women for the industry, build value chains, and transform eco-systems in Maharashtra.
Present at the launch were also representatives of the Maharashtra Government and United Nations Development Programme (UNDP), Maharashtra State Skills Development Society and Pimpri-Chinchwad Municipal Corporation. "We are working in diff sectors in terms of skill development. Maharashtra has a maximum number of women entrepreneurs who need to be encouraged. GDP of the country will also boost if we encourage these women by channelizing their potential. All we need to do is to bridge the gap and connect the women who want to work and the companies who need the workforce. This MoU with Swedish Chamber of Commerce India (SCCI) is the right step ahead to achieving this" said Sambhaji Nilangekar, Minister for Skills Development and Entrepreneurship.
MoU signed @MagneticMH between the Swedish Chamber of Commerce India and the Government of Maharashtra to skill and train women #genderequality #genderempowerment <a class="colorbox" href="https://t.co/fNmtcNkNCM" …read more
It turns out that card issuer Visa is in fact the culprit in an increasingly messy Coinbase customer support nightmare that's seen multiple users' cryptocurrency accounts hit with multiple transactions, unauthorized withdrawals, and other unexplained fees. The issue began picking up steam in online crypto communities earlier this month, and Coinbase first responded last week citing a change in how credit card companies classify digital currency transactions. The company at the time said it had identified a solution.
Late Friday, Coinbase disclosed on Twitter that it was Visa that was actually reversing multiple weeks' worth of old transactions under a new so-called merchant category code, or MCC, which is used to classify a business or…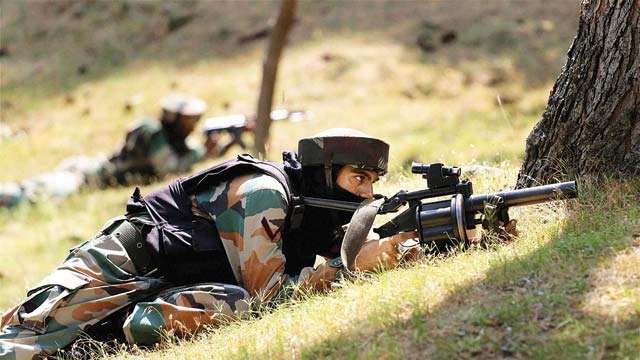 The Pakistan Army on Sunday resorted to unprovoked and indiscriminate firing on Indian forward positions along the Line of Control (LoC) in Poonch sector of Jammu division.
The incident occurred at 5.15 pm when alert troops deployed along the LOC detected the movement and engaged with effective automatic fire.
Indian army has launched massive search and sanitisation operations in the area following the violation of ceasefire by Pakistan.
"Pakistan continues in its nefarious designs of supporting and abetting infiltration across the LOC. The Army is keeping a strict and constant vigil across the LOC and is prepared to thwart any nefarious designs of Pakistan sponsored terrorists," said an army spokesman at Jammu.
The ceasefire violation comes a week after the Pakistan Army resorted to heavy shelling on Indian forward positions and civilian areas along the Line of Control, killing a woman in Pukherni village of Rajouri district.
More than 20 people have been killed in Pakistani shelling near LoC and the international border across Jammu since January 17. While over 60 have suffered injuries, nearly half a lakh people have fled their homes in Jammu division.
The cross-border firing comes against the backdrop of army's revelation that more than 400 terrorists are waiting across the …read more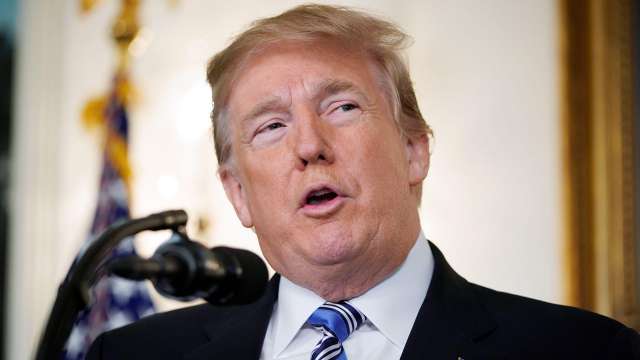 United States President Donald Trump on Sunday underscored that Russians are "laughing their asses off in Moscow" for the way Washington has handled the Russia investigations and urged Americans to "get smart."
"If it was the GOAL of Russia to create discord, disruption and chaos within the US then, with all of the Committee Hearings, Investigations and Party hatred, they have succeeded beyond their wildest dreams," Trump tweeted.
"They are laughing their asses off in Moscow. Get smart America!," he added.
If it was the GOAL of Russia to create discord, disruption and chaos within the U.S. then, with all of the Committee Hearings, Investigations and Party hatred, they have succeeded beyond their wildest dreams. They are laughing their asses off in Moscow. Get smart America!

— Donald J. Trump (@realDonaldTrump) February 18, 2018
The US President who has repeatedly called the investigations into his presidential campaign's potential collusion with Russia a "hoax," tried to clarify his stance.
"I never said Russia did not meddle in the election, I said 'it may be Russia, or China or another country or group, or it may be a 400 pound genius sitting in bed and playing with his computer. The Russian 'hoax' was …read more
Jennifer Lawrence plays a spy in her new action movie titled Red Sparrow.
So when she was asked what will be the first thing she will do if she was a spy in real life, her answer involved Karlie Kloss and Taylor Swift.
The rumours about a feud between the supermodel and End Game singer started spreading when Swift released the video for 'Look What You Made Me Do.'
In the video, most of Taylor's Squad was named on the T-shirts of dancers around the singer. But Kloss was missing from the flock.
After that, it looked like the feud had died because Kloss posted a picture with Swift wishing the 'Bad Blood' singer on her birthday.
But later in December, Kloss posted a video of her playing basketball. She captioned the Instagram post, "Swish, swish."
Kloss referring to Katy Perry's dis song for Taylor Swift didn't sit well with the singer's fans and the subsequent trolling forced Kloss to change the caption to "Nothing but net."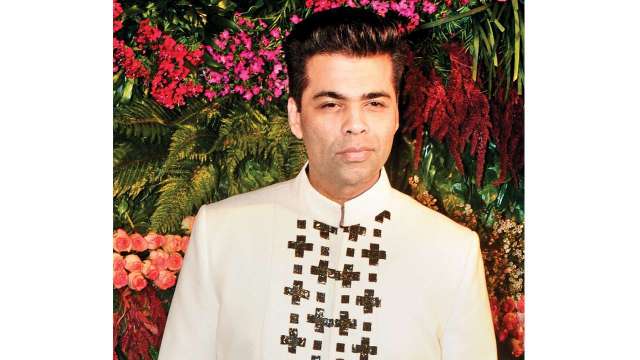 Indian films still being considered a song-and-dance routine in the global circuit deeply troubles Karan Johar and the director-producer feels such "misconceptions" about the country's cinema hinder its growth internationally.
Citing examples of acclaimed movies such as Toilet: Ek Prem Katha, Pad Man and Bareilly Ki Barfi, the 45-year-old filmmaker says Indian films have much more to offer than the "cliched sequences". "I feel very sad when I still see people across the globe having this misconception about Indian cinema that it is all about song and dance. This stereotypical view about our films can only be changed when we as a part of the entertainment industry go out and tell people that we have much more to offer in terms of storytelling and content than just actors dancing around trees," says Karan.
"Indian cinema is a victim of misconceptions on global stage. The way Aamir's (Khan) films have been performing in China proves that we can make a huge mark globally. But only dialogue initiated by our filmmakers and actors can bring about this change," Karan said in a telephonic interview from Berlin.
The director is in Germany, heading an Indian delegation to Berlinale 2018. The team, also comprising film personalities …read more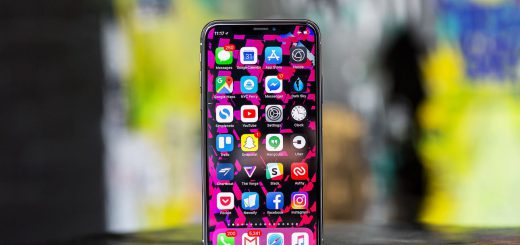 The iPhone X, the most expensive smartphone Apple has ever made, is undeniably an aesthetic marvel, from the chrome-colored rounded corners and the reflective glass rear cover to the elliptical vertical camera module. Regardless of your thoughts on the pesky notch, the phone itself also feels fantastic to hold in your hand. It has certain weighted feel to it unlike past models, giving the gadget the feel of a high-class set of poker chips or an exuberant business card made of excessively heavy stock.
The screen, stretching out to all four corners of the bezel-less display, comes to life in a way so equally pleasant and eye-popping that you can understand why user experience designers likely spent weeks, if not months, on that one,…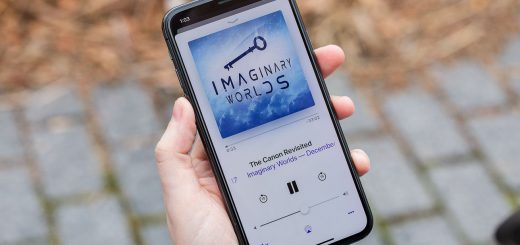 There are a ton of podcasts out there, but finding the right one can be difficult. In our new column Pod Hunters, we cover what we've been listening to that we can't stop thinking about.
A couple of months ago, the members of my science fiction writer's group were talking about podcasts, and one suggested a show that we had to listen to: Imaginary Worlds. After discovering and listening to an episode, she went and binge-listened to the entire run up to that point, sucked in by its deep dives into science fiction and fantasy culture.
Imaginary Worlds is a podcast that takes a deep dive into the world of science fiction and fantasy — both the people who create them and the fictional universes they design. Creator Eric Molinsky covers a…