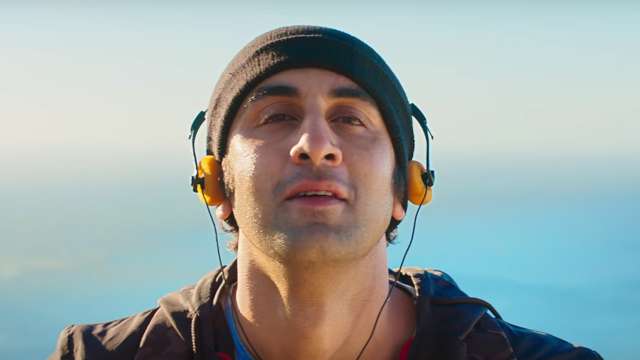 The second song from Ranbir Kapoor starrer Sanjay Dutt biopic Sanju was released on Sunday. The song chronicling Sanjay Dutt's struggle with substance abuse and his journey to overcome it is titled Kar Har Maidaan Fateh.
Composed by Vikram Montrose, the song features the towering vocals of Sukhwinder Singh and Shreya Ghoshal. Strong notes on guitar in the background give a charged up feeling to the listeners.
Lyrics by Shekhar Astitwa go like this –
Ghayal Parinda Hai Tu
Dikh La De Zida Hai Tu
Baki Hai Tuzme Hausala
Tere Junoon Ke Aage
Ambar Panahe Mange
Karta Hai Tu Jo Faisala
The video shows Sanju begging his father Sunil Dutt (Paresh Raval) to save him from himself because he wants to live. Sanju's mother Nargis (Manisha Koirala) becomes his support system to come out a winner after this downfall. We see Sanju go cold turkey to quit drugs, beg on the streets to survive, at the premiere of his first movie Rocky, later winning awards for Munnabhai movies, face more personal struggle.
Rest of the video offers new footage from the upcoming film directed by Rajkumar Hirani.
Watch the video
Apart from the aforementioned cast, the movie also features Sonam Kapoor, Anushka Sharma, Dia …read more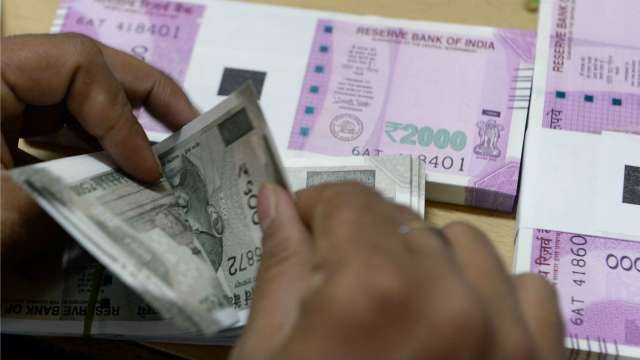 Currency with the public has reached a record high level of over Rs 18.5 lakh crore, more than double from a low of about Rs 7.8 lakh crore it had hit post-demonetization decision in late 2016, as per RBI data.
At the same time, the total currency put in circulation by the Reserve Bank has also more than doubled to over Rs 19.3 lakh crore — from a low of about Rs 8.9 lakh crore post- demonetization.
Currency with the public is arrived at after deducting cash with banks from total currency in circulation. This high level of currency available with the public is in sharp contrast to the reported cash crunch in various parts of the country a few months ago. There has been a fear that hoarding or accumulation of large amounts of cash for various reasons could have triggered an artificial currency crunch.
The figures for both 'currency with the public' and 'currency in circulation' have also exceeded the levels seen before the government's demonetization decision on November 8, 2016, that saw nearly 86 per cent of the currency in circulation at that time being invalidated overnight by scrapping the then Rs 500/1,000 banknotes. The public was given time to …read more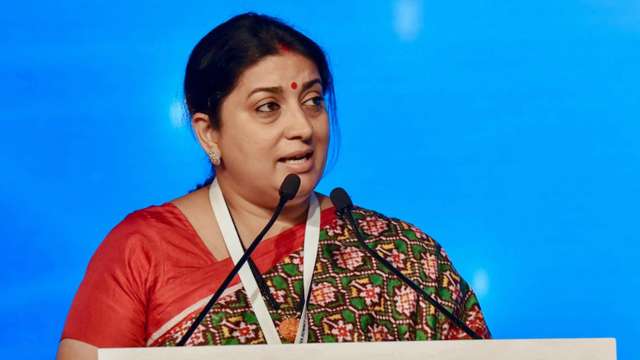 Less than a month after Smriti Irani was shunted out of the prestigious I&B Ministry, Smriti Irani has been now dropped from the special invitee list of country's premier policy-making body Niti Aayoog.
In an official communique, dated 7th June, it is noted that Smriti Irani is no longer part of the list of invitees. The list was made after approval from PM Narendra Modi. According to reports, HRD Minister Prakash Javadekar has replaced Smriti Irani in the list of special invitees. Also included as ex-officio member is MoS for Planning, senior BJP leader Rao Inderjit Singh.
The next meeting of Niti Aayog will be held on June 17th, which will be chaired by PM Modi. After a series of controversies including that about awarding Padma awards, Smriti Irani was stripped off the high-profile I&B Ministry on May 15th. She retains the relatively low-profile Textile Ministry. Rajyavardhan Singh Rathore who has impressed one and all as Sports Minister was also made the I&B Minister by PM Narendra Modi. Smriti Irani was part of Niti since her HRD Ministry days. But her run as a special invitee to the policy body has finally come to an end.
Article Type:
The Command and Conquer franchise made its PC debut all the way back in 1995. In the two decades since, the game has garnered a rabid following with dozens of sequels and spinoffs. In 2018, the C&C experience returns to mobile with the free-to-pl… …read more