From Nankhel, the story of my story
At Sarki Tola in Nankhel village. (Prashant Ravi)
My report 'Wonder if Modi govt's help will ever reach us (The Indian Express, April 29)' has drawn criticism from some on twitter who have alleged it gives a "casteist" angle to the Indian government's relief efforts in Nepal. They have also accused the newspaper of wrongly identifying the village covered in the story as "Sarki", focusing on a village with relatively less damage, erroneously calling a person "Dalit", some said that because the photograph used with the story, in the online version, was of the ruined Durbar Square in Kathmandu and not from the village I was reporting on, maybe I had not even gone to the village.
Here's the story of my story, along with photographs from the spot by my colleague Prashant Ravi:
After spending a night amidst aftershocks at Tudikhel park of Kathmandu on April 26, Prashant and I started out early, at 5.30 am, the next day. Everywhere people were scurrying to find newspapers. As I checked the toll break-up in a Nepali newspaper, the figures for Bhaktapur district, adjoining Kathmandu, caught my attention.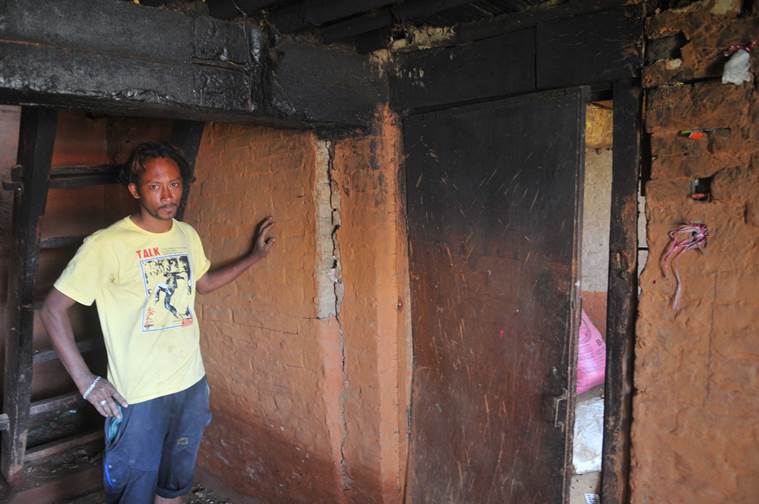 A villager shows his cracked house. (Prashant Ravi)
We decided to go to Bhaktapur (wrongly spelled as Bhaktpura in the report and since corrected). Around 20 km from Kathmandu, we met a few people who told us houses on a small hill in the district had suffered the maximum damage.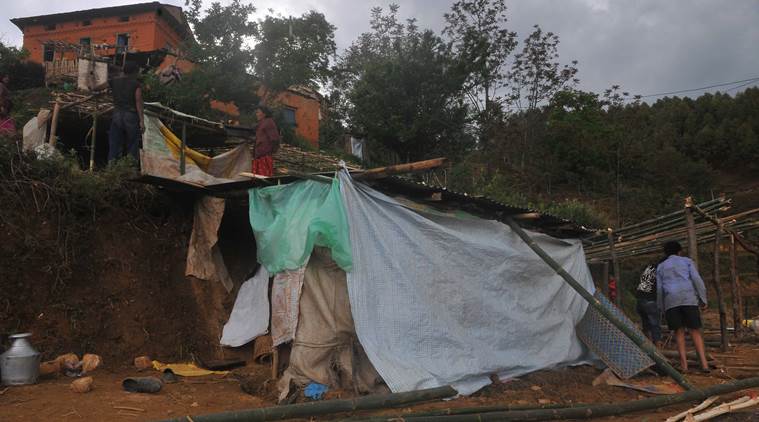 At Sarki Tola in Nankhel village. (Prashant Ravi)
The first house we saw was of Tilak Mahat, located on the main road linking Kathmandu and Bhaktapur. His family had moved into a tent. People gathered around, asking us to visit their houses too, many assuming we were part of a government survey team. One of them was Hari Bahadur Roka.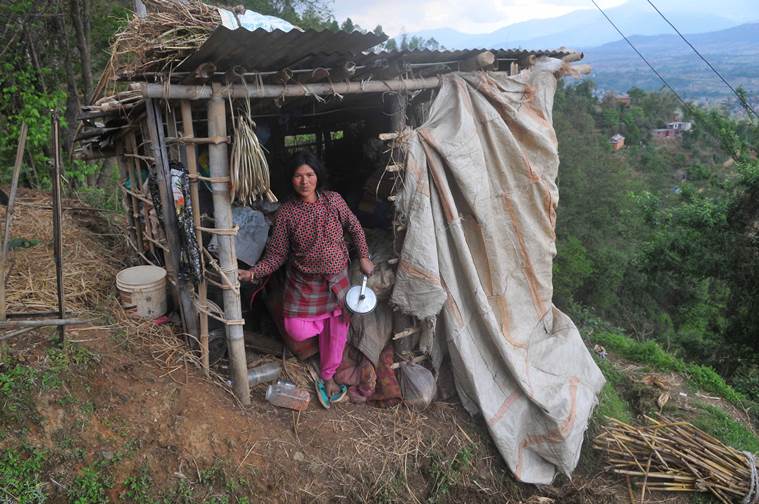 A woman at her makeshift house in Sarki Tola, Nankhel village. (Prashant Ravi)
"Can you talk about the poor as well?" Roka asked us when we identified ourselves as a team from The Indian Express. "Hamara ghar dekho, tumhara kaleja dehal jayega (See my house, it will frighten you).
Roka's house was around 300 m up, on a hill next to the road, in a neighbourhood called Sarki Tola in Nankhel village. (My report inaccurately called the village Sarki).
Identifying himself as a part-time cobbler, Roka added that whenever there was a tragedy, the affluent and undeserving cornered the relief.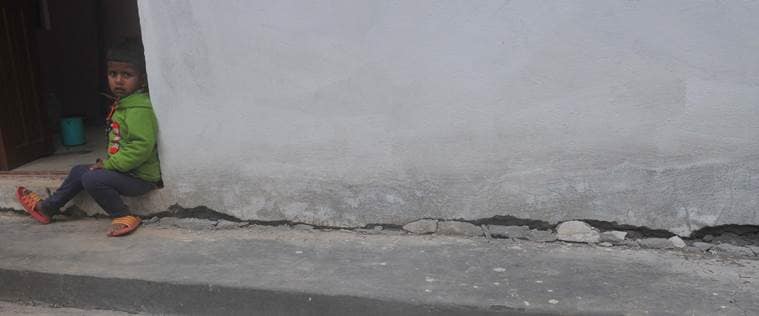 At Sarki Tola in Nankhel village. (Prashant Ravi)
We decided to accompany Roka because of his claim that people there had been left to fend for themselves by the authorities.
Roka's house was a steep climb up uneven stone stairs. "We live in Sarki Tola, inhabited mostly by cobblers working in Kathmandu," he said.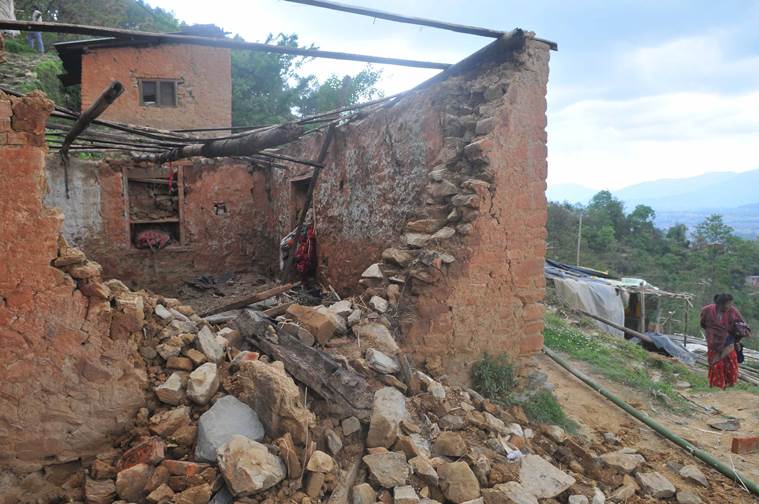 At Sarki Tola in Nankhel village. (Prashant Ravi)
The first house Roka showed us along the way was of Shambhu Dulal. It had cracks at several places. Tulsi Mijar's house was also damaged, as was that of Ram Bahadur Roka. No house had fallen but all had cracks. See pictures.
"Maine suna hai Modi sarkar ne Nepal ko bahut paisa diya hai. Lekin madad yahan pahuchegi is Dalit aur garib basti mein? Saari madad to neeche tak hi reh jaati hai (We have heard the Modi government has given a lot of money to Nepal. But will the help trickle down to this Dalit and poor locality? All help stops at the foothills)," a youth in his mid-20s, Nakul, told us.
My report began with this quote.
Nakul and others around him were clearly not just aware of the Indian government's relief efforts but also upbeat about it. However, they were sceptical whether the Nepal government would ensure this help reached them.
Nakul identified himself as Dalit, and called their basti a Dalit, poor hamlet.
Soon we were on top of the hill, where Roka stays along with four families. All are now sharing a tent.
Ram Babu and Mailo gave us their phone numbers to follow up if they got any compensation. "I am happy you came," Roka told us, adding they hoped that our report would catch the Nepal government's eye.
Nowhere was the report critical of the Modi government's relief efforts. My colleagues and I — a team of six in Nepal — have been covering the work being done by rescue teams from India, including a report on the trauma centre, inaugurated by Prime Minister Modi along with Nepal PM Sushil Koirala, that is treating thousands today.
Source:: Indian Express