The first glimpse of Karan Johar's babies Yash and Roohi are OUT and they aren't exactly pics, check inside!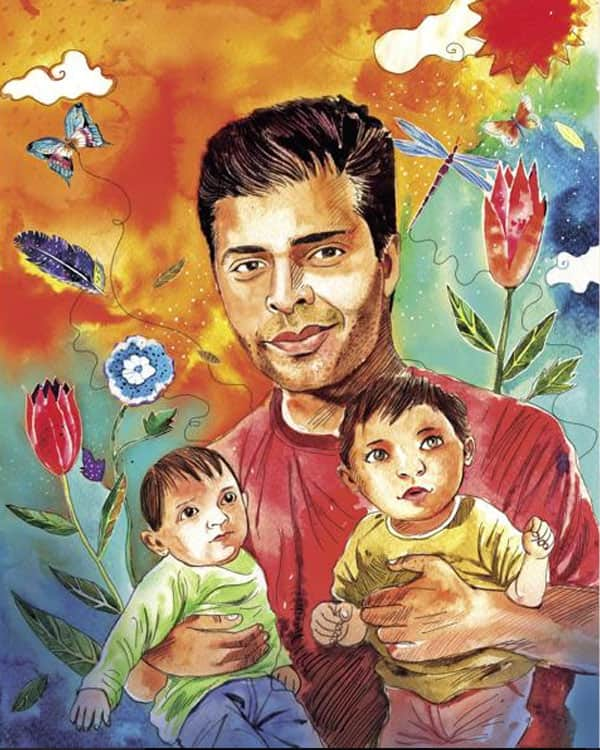 Karan Johar is a happy man. He has been blessed with his babies – son Yash and daughter Roohi – who he finally got home last month.
The actor's babies have been in news ever since but unlike his best friend Kareena Kapoor Khan, he has not posted any pictures of Yash and Roohi on social media. He has maintained that he doesn't want to share their images right away.
Now, for a special edition of a lifestyle magazine, he decided to finally give a glimpse of his babies, albeit in a very artistic way. Yes, he didn't exactly upload pictures but got an artist to paint a picture of him holding Yash and Roohi instead. We love the paintings and Sayan Mukherjee, the artist has done a fabulous job for Hindustan Times Brunch.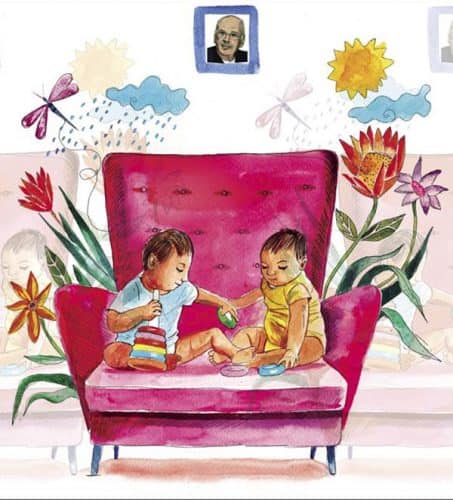 The pictures suggest that the two babies are very healthy and fine and we also love how KJo has got his dad Yash Johar's picture incorporated in the background. Along with the cute kids, it also reveals some details of the nursery that Gauri Khan has built for them.
ReportEntertainmentDNA Web TeamDNA webdesk