PM Scott Morrison on International Students, the Federal Budget and the Impact of COVID-19 on Australian education exports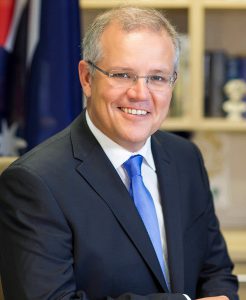 During a media briefing held on Wednesday 7th October, PM Scott Morrison shed light on a number of decision taken in relation to the budget that was handed down on Tuesday evening.
When asked by Punjab Times on when Australia could see a return of International Students through quarantine arrangements to make up for the loss incurred to the education sector, Mr. Morrison referred to the autonomous decision making powers of the universities "Universities have taken decisions about international students now for some time, and there's always been business risk attached to that and the government doesn't self-insure the university sector for the business decisions that they make."
You can see Mr. Morrisons full response here and the full media briefing at the end of this page.
Mr. Morrison also indicated that pilot programs are being run by Northern Territory and South Australia "There are two pilots, the state governments and territory governments are running in the Northern Territory and South Australia now. I think that will give us a good guide as to what can be achieved between now and the start of next year's university year."
To support the continuous research activities to be undertaken at universities, Mr. Morrison said "that where that revenue may have supported research activities, we put an extra billion dollars into research in universities in this budget to ensure that core research and other important research continues. There's almost $450 million were put into the CSIRO as well. To mitigate the impact of corporate revenues that go into the CSRO to ensure that that research capacity continues."
Due to the unprecedented times we're living in and the high unemployment Australia is currently facing, Mr. Morrison mentioned that getting Australian's back into jobs was the number one priority, prior to the return of International Students to Australia.
"There's no lack of willingness on the government's part to see that that occurs, that also has to be balanced up with the fact that we need to get, existing Australian residents into jobs. And, that means that when students come, they obviously have work rights that are attached to while they're studying and that needs to be weighed up with high levels of unemployment that we're seeing at the moment. And we need to see those Australian residents getting back into jobs as well. But I'm optimistic, but cautious."
You can view the full media briefing in the video below.