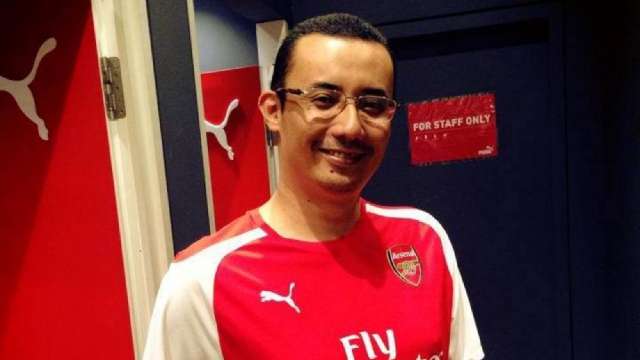 Cradle Fund CEO Nazrin Hassan passed away last week after a smartphone placed next to him, exploded while being charged and caused a fire in the bedroom, resulting in his death.
According to a report by The Malaysian Insight, Hassan's brother-in-law stated on social media, "He had two phones, one Blackberry and a Huawei. We don't know which one exploded. Who would have thought such an innocuous routine procedure is the reason three young kids will grow up without their father by their side."
The police said that Nazrin was trapped in a bedroom fire at his double-storey terrace house in Mutiara Damansara and probably died of smoke inhalation. He also suffered burns on his body.
Cradle Fund is a Ministry of Finance company that looks into developing tech entrepreneurs and the Malaysian start-up ecosystem. It was the agency that gave early funding to successful companies like ride-hailing pioneer Grab (previously MyTeksi) and fintech start-up iMoney, stated the report.
In an official statement, Cradle Fund said, "The post-mortem report concluded the cause of death as being complication of blast injuries attributable to an exploding hand phone that was being charged next to him." "Cradle has lost a passionate, innovative and humble …read more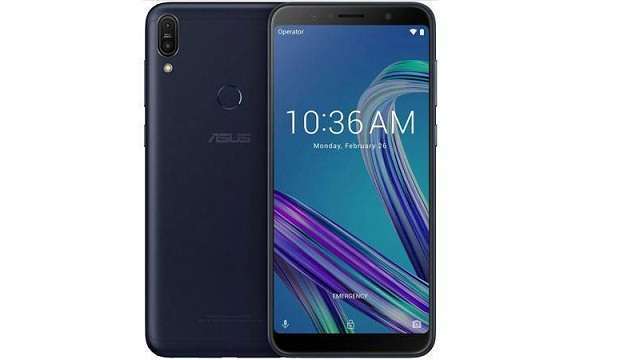 Asus unveiled the Zenfone Max Pro M1 in April this year and went on sale via Flipkart in India. At the time of launch, two variants of the device were available, the 3GB RAM/32GB storage variant for 10,999 and 4GB RAM/64GB storage variant for 12,999. However, the 6GB RAM/64GB storage remained unavailable.
Now, the variant has been spotted on the e-commerce portal. The source code for the page confirms that it is the 6GB RAM variant. But, the listing does not reveal the RAM. Also, there is no information provided as to when the new model will go on sale.
In terms of specifications, the smartphone features a 5.99-inch Full HD+ display with a 160 x 1080 pixels resolution. It is powered by a Qualcomm Snapdragon 636 processor along with Adreno 509 GPU. It is offered in 3GB/4GB/6GB RAM variants. In terms of storage, the smartphone will be offered in two variants – 32GB and 64GB.
Running Android 8.1 Oreo out-of-the-box, the device comes equipped with a dual-camera setup – 13MP primary sensor with f/2.2 aperture and a 5MP secondary sensor. It also includes an 8MP front facing camera. Connectivity features include 4G LTE, Wi-Fi 802.11 a/b/g/n with Wi-Fi Direct, Bluetooth 4.2, GPS/ …read more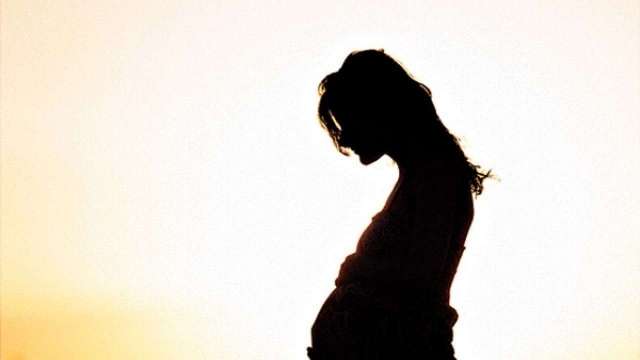 Thirty-three pregnant Cambodian women who were carrying babies on behalf of Chinese clients have been discovered during a raid on an illegal commercial surrogacy operation, police said on Saturday.
Five people, including a Chinese manager, were arrested following raids at two apartments in the Cambodian capital, Phnom Penh, police said.
Cambodia had been a popular international destination for infertile couples looking to have babies through commercial surrogacy even though it is was made illegal in 2016.
Keo Thea, director of Phnom Penh's anti-trafficking office, told Reuters on Saturday that five people, including four Cambodian women and the male Chinese manager, had been detained during a police raid on Thursday.
"Our authorities have charged them with human trafficking and being intermediaries in surrogacy," Keo Thea said.
The pregnant women would not face charges at the moment, he said.
"They are carrying babies for Chinese nationals," he said, adding that each woman was promised $10,000 for the service.
Once a woman becomes pregnant she receives $500. When the baby is delivered the terms of her agreement are that she will be paid $300 a month until the full $10,000 is paid off, Keo Thea said.
Keo Thea said the surrogacy operation had already provided about 20 babies to clients in …read more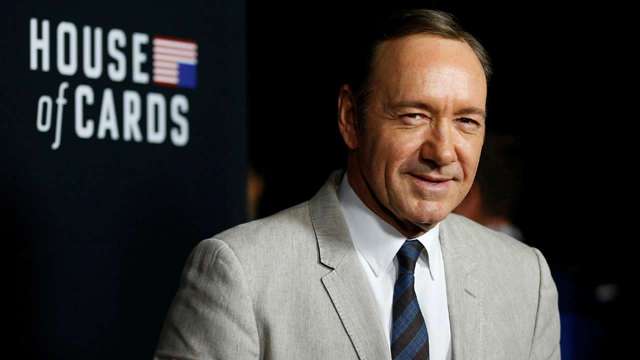 Charlie Sheen's "Two and a Half Men" character was run over by a bus and got a full-scale funeral. "Glee" actor Corey Monteith died in real life and had a tribute episode. "House of Cards" will return minus scandal-tainted Kevin Spacey, with his screen wife taking center stage.
Whether by death, design or disputes, television shows are adept at losing or killing off key characters and carrying on without them.
ABC television's announcement on Thursday that it had ordered a spinoff of canceled hit comedy "Roseanne" without star Roseanne Barr is the latest in a long history of abrupt changes of direction on the small screen.
ABC did not say how it would deal with Roseanne's character in the new show, "The Conners", but audiences in the past have had little problem accepting sudden or dramatic changes.
"If you lose a main character, or someone walks out, or there is a controversy, and the fix means it is still a funny or compelling show, then most people will forget very quickly," said Robert Thompson, professor of pop culture at Syracuse University.
"People will completely accept it – if the show is any good."
Sometimes actors wish to leave, on other occasions they are fired because of …read more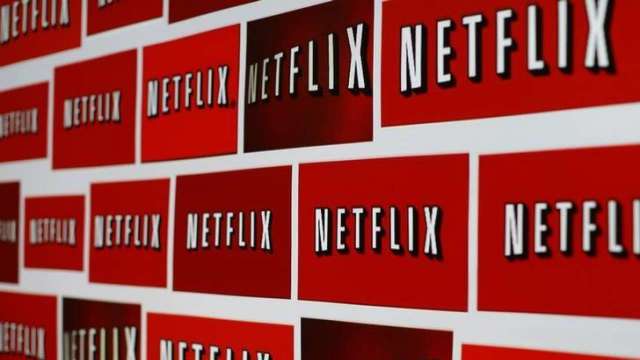 Netflix has fired its chief communications officer, Jonathan Friedland following the 'insensitive' remarks he made to his team.
Friedland used the 'N-word' in a meeting with other staffers, some of whom later reported the incident, reported The Hollywood Reporter.
"I am leaving Netflix after seven years. Leaders have to be beyond reproach in the example we set and unfortunately I fell short of that standard when I was insensitive in speaking to my team about words that offend in comedy. I feel awful about the distress this lapse caused to people at a company I love and where I want everyone to feel included and appreciated," Friedland said.
"I feel honoured to have built a brilliant and diverse global team and to have been part of this collective adventure in building the world's leading entertainment service," he added.
Netflix Chief Executive Officer (CEO) Reed Hastings sent a company-wide email explaining Friedland's firing on Friday.
"I've made a decision to let go of Jonathan Friedland. Jonathan contributed greatly in many areas, but his descriptive use of the N-word on at least two occasions at work showed unacceptably low racial awareness and sensitivity, and is not in line with our values as a company," Hashtings wrote.
Friedland, a …read more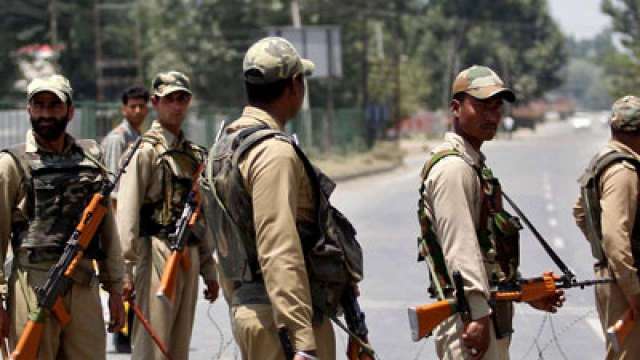 An Uttar Pradesh constable has applied for a month-long leave to 'expand his family', Navbharat Times reported.
However, Som Singh, the constable from Mahoba Kotwali police station, said that the application, which was circulated on social media, was fake and that he had applied for leave to construct his house.
Sources, however, said that Som Singh had earlier cited "leave to expand family" as a reason but later changed his application under pressure from higher officials.
Considering Singh's plea, the Inspector granted him 45-day leave with effect from June 23.
Date updated:
Saturday, 23 June 2018 – 10:09am