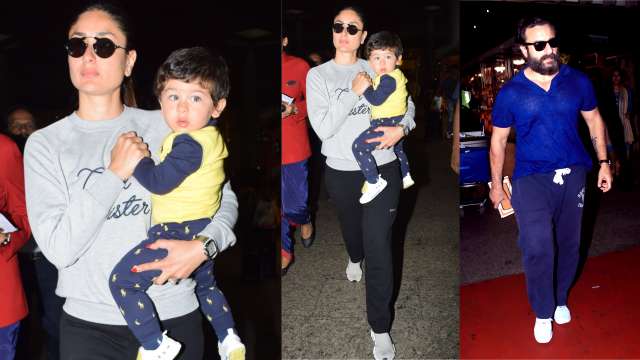 Kareena Kapoor Khan, Saif Ali Khan and Taimur Ali Khan returned to Mumbai on July 15 after vacationing in London. The mother-son duo, like always, had all the attention of the paparazzi as they walked out of the Mumbai airport.
Cuddled in Kareena's arms, Taimur looked fresh and happy after having enjoyed several play dates with his first girl-friend Kainaat in London.
The little one was dressed in a yellow and navy-blue baby suit while Kareena, as usual, was sporting an athleisure look. She was photographed in a grey sweatshirt, black track pants and comfy sneakers. Daddy Saif ,too, was dressed casually in tracks and a T-shirt.
The camera-friendly kid Taimur no more gets intrigued by the attention he gets from the photographers during his outings. Infact, he seems to have got used to the shutterbugs.
Slide Photos:
While it's a lazy sunday morning for most of us, B-town's little star Taimur Ali Khan has already got his day kick started as he returned back to the bay early this morning. Our cupcake is growing up a bit toooo fast, no?
<img src="http://static.dnaindia.com/sites/default/files/styles/half/public/2018/07/15/704793-kareena-kapoor-khan-1.jpg" alt="Taimur was comfortably tucked in
…read more
Movie studios often want computer-generated hair to have a specific effect, whether it's a seductive toss or a careless flick that knocks something over. But there's a problem: most rough-cut simulations don't realistically simulate hair, leading to… …read more
Lockheed Martin has just finished the final series of quality control tests for an enormous titanium dome meant to serve as caps for satellite fuel tanks. It's not just any ordinary dome, though: the enormous component measures four feet in diameter… …read more
When Tesla opened up Model 3 orders to everyone, it was easy to be jaded when delivery would take at least three months. Wouldn't the situation only get worse? Apparently, just the opposite is true: Tesla has dramatically shortened delivery times for… …read more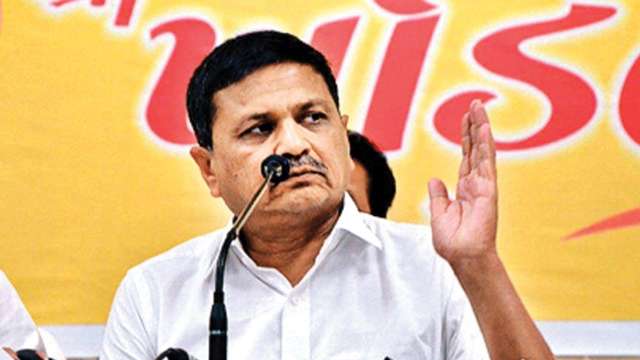 Senior trustee of Khodaldham, Kagvad, a religious and social institution of Leuva Patel community in Saurashtra, Naresh Patel, is back at the helm of affairs in the organisation. Patel was the chairman of the trust but had resigned over political and personal reasons. He, however, took over the charge again after the incumbent chairman Paresh Gajera resigned on Saturday.
At a meeting of the trustee board of Khodaldham, held on Saturday morning at this religious place located near Rajkot in Saurashtra region, the outgoing president Gajera announced the proposal for his resignation citing personal reasons.
Talking to the media persons in Rajkot, Patel said, "There is no difference among trustees of Khodaldham and no political rivalry prevails in us. Paresh is like a younger brother to me and he wanted to relieve as he is loaded with responsibilities of his business. He wasn't able to make time for us as he is also the president of the Gujarat builders' association. We will soon find young incumbent for the post of president."
"I would like to convey the message among the Saurashtra Leuva Patidar Community that I have accepted this responsibility in a very congenial atmosphere and there is no controversy or conflict in …read more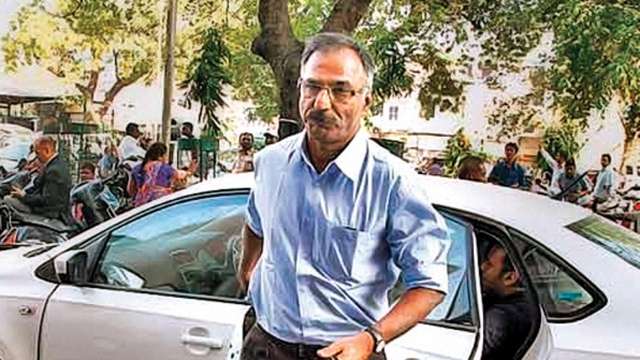 The Enforcement Directorate (ED), Ahmedabad, filed a supplementary prosecution complaint or charge-sheet against retired IAS officer Pradeep Sharma for money laundering before the designated special court at Ahmedabad on Saturday. The ED had filed the prosecution complaint against Sharma on September 27, 2016.
The development comes even as Sharma was granted bail earlier this week by the Gujarat High Court to enable him secure his house in Gandhinagar which has seen a number of burglaries of late. Sharma is in jail in a bribery case dating back to 2010. He is facing a number of such cases related to corruption.
The Directorate of Enforcement (DoE) had initiated money laundering investigation against the 1994-batch IAS officer of Gujarat cadre on the basis of FIRs registered by CID Crime, Rajkot. CID had alleged that Sharma had abused his power as Kutch collector, and caused loss to the exchequer by allotting land to Welspun at a lower rate.
ED said that during its investigation, it was revealed that Sharma had made investment of Rs 1 lakh in Value Packaging in his wife's name in 2008. ED said that investment was made to channelise Rs 29 lakh in the guise of profit distribution by the said firm. …read more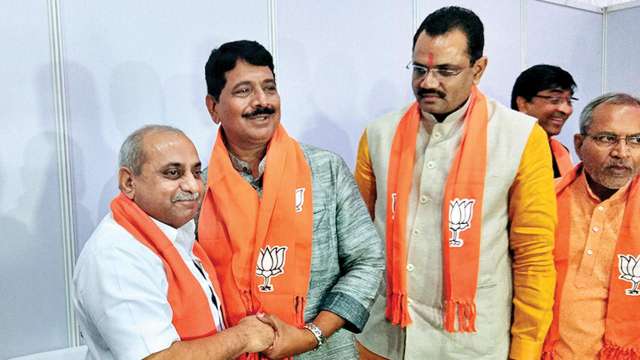 Former chief minister and veteran politician Shankersinh Vaghela warned his son Mahendrasinh to leave BJP soon else he would break all relations with Mahendrasinh. A two-time MLA from Bayad seat, Mahendrasinh joined BJP on Saturday morning in presence of Gujarat BJP chief and by afternoon, Shankersinh warned his son of the consequences during a press conference.
Addressing the press at the Ahmedabad circuit house, Shankersinh said, "It was Mahendrasinh's personal decision to join BJP and I was not informed about it at all. I do not endorse his decision. He should have taken his supporters in confidence before joining BJP and acted accordingly. I would advise him to know the opinion of his supporters within a week and leave BJP if they disagree, or else I will break all political relations with him. I stand by my own decision to not join BJP under any circumstances."
On Saturday morning, Gujarat BJP chief Jitu Vaghani announced Mahendrasinh's decision to join BJP at a Youth Parliament programme near Gandhinagar. At the event, Mahendrasinh said, "I took the decision to join BJP since it is a pro-development party with leaders like PM Narendra Modi and Amit Shah. I took the decision without any expectations or …read more
Congress will take to roads on July 16 to protest against misuse of government machinery during the prime minister Narendra Modi's recent visit to Jaipur. The party alleges that the event (PM Jansamwad) was a propaganda by the ruling party BJP on which a huge amount of tax payers money was wasted by the state government. In protest Congress will hold a march from the party state head office to the Governor House and demand for investigation in the issue of misuse of public money.
"BJP government in the state had spent huge amount of tax payers money on a futile event to distract attention from misdeeds of their government. The PCC chief Sachin Pilot will lead the march on Monday and present a memorandum to the Governor demanding investigation in the incident," said party state spokesperson, Pratap Singh Khachariyawas.
The announcement was made at a meeting of Congress workers in Jaipur held at the state head-office of the party. Briefing on the protest march, Khachariyawas said that the rally will pass through Sansarchand Road, government hostel and Chomu Circle before concluding at a public meeting in Civil Lines.
PM Modi was in Jaipur to interact with the beneficiaries of …read more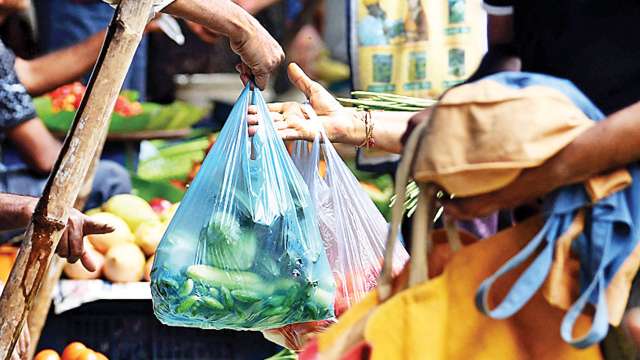 The Ahmedabad Municipal Corporation's (AMC) efforts to effectively enforce its plastic ban has resulted in a reduction of garbage waste. This year, during Rath yatra, the amount of garbage that was collected came down to 12 tonnes from 25 tonnes last year.
Interestingly, against around 12 tonnes of plastic waste generated last year, this year it had been reduced to mere 500 kg. Mainly because of the ban on plastic water pouches, plastic glasses/cups, and bags, claim AMC officials.
"There is a drastic reduction in the waste collection during on the Rath yatra day. This is mainly because of the effective plastic ban in city. Last year, we had collected around 25 tonnes of garbage from the route, which has reduced to 12 tonnes this year," said Harshadray Solanki, Director of Solid Waste Management, AMC. "Main difference is the reduction in the plastic waste. This year, of all the waste collected, only 500 kg was plastic," added Solanki.
"The collected plastic has been sent to a private firm for recycling. Even their collectors have observed a reduction in plastic waste. People have voluntarily ditched the usage of plastic, which is good for the environment in a lot of ways," the director said.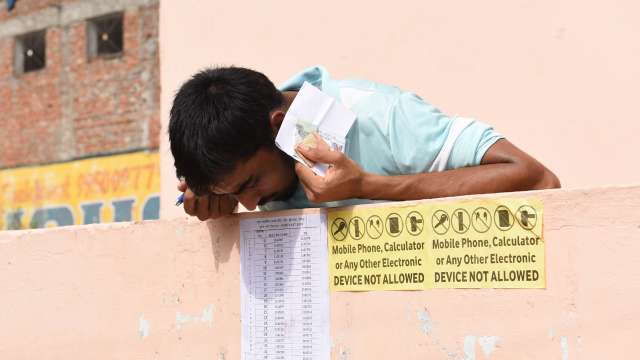 There are questions I have in mind I would like to share with you first. They have been troubling me since yesterday when the news of internet ban first filtered in.
Forget about not being able to book your movie show or order your favourite food online. Let's leave aside booking a cab on mobile app. Just for a moment think about this passenger who reaches the airport with his boarding pass on his email. Suddenly, he can't access his email. Why? Because, the internet is down. What does he do? There is this person who had come to Jaipur, got his tests done and has returned to his native place. That person wishes to download his medical reports and go to a doctor. What does he do? The banks are closed on account of second Saturday. Someone has planned on paying his utility bill online on the last day. Now, what does he do?
We are headed towards Digital India and shutting down entire internet to control the information flow for one event is not done. It's just an exam, not a National Security threat. We understand shutting down internet when there is a security issue, but to …read more
Honda has teamed up with Panasonic to start testing the swappable rechargeable batteries it debuted at CES this year. The partners are bringing Honda's Mobile Power Packs to Indonesia, where they'll be used to power electric mobility products, partic… …read more