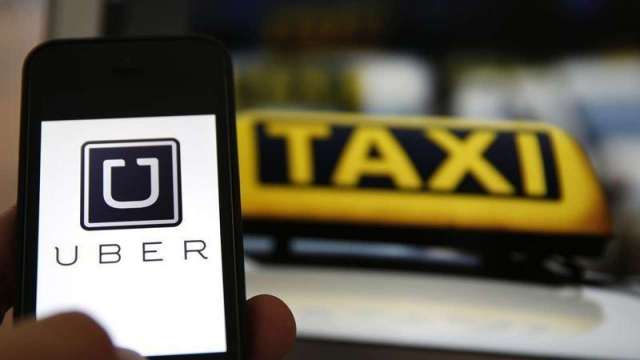 After a successful rollout of operations in the US, ride-sharing platform Uber announced the launch of its comprehensive features "Safety Toolkit" for riders in India. With keeping technology at beat, Uber aims to improving both awareness and usage rates of some of the existing as well as newly introduced features.
"At Uber, safety is a top priority and we look towards harnessing technology to solve for rider and driver safety concerns in more innovative ways. The roll-out of Safety Toolkit to millions of riders across India is an extension of this commitment to the community that we serve," said director, Product Management, Uber, Sachin Kansal.
He added that the updated platform will prioritize awareness and sensitization, and will make safety features more accessible and easier to use. "A key feature that we are introducing today as part of the Safety Toolkit is 'Trusted Contacts', which offers riders the option to automatically share all or select late night trips with their family and loved ones," added Kansal.
Earlier in May, Uber launched these features in the US to determined feedback from thousands of riders.
Some of the key features are:
Safety Center
-Riders can find safety tips built in partnership with law enforcement and learn about our …read more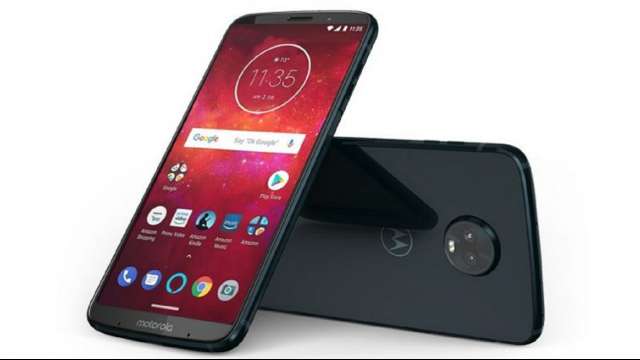 Lenovo-owned Motorola has launched the first 5G-capable smartphone, the Moto Z3. The company has also introduced a snap-on 5G Moto Mod accessory along with the device, which will be released in 2019. At the moment, the smartphone is priced at $460, exclusively on Verizon. There is no information regarding the price of the 5G Moto Mod.
In terms of specifications, the Moto Z3 smartphone features a 6-inch Super AMOLED display with a 2160 x 1080 pixels resolution. It is powered by a Qualcomm Snapdragon 835 processor, paired with 4GB RAM. It includes an internal storage of 64GB as well along with a microSD for expandable sotrage. Running Android 8.1 Oreo, the device comes equipped with a dual camera set up – 12MP primary sensor along with a secondary monochrome camera with dual-LED flash. It also includes an 8MP front-facing camera. Connectivity options include 802.11 b/g/n/ac WiFi, Bluetooth 5.0, NFC, GPS, and USB Type C. A 3000mAh battery completes the package.
On the other hand, the Moto Mod includes 5G chips (rom Qualcomm)and an antenna inside, along with its own 2000mAh battery to help offset any battery drain on the phone itself.
The company recently launched the Moto Z3 Play in India as well. …read more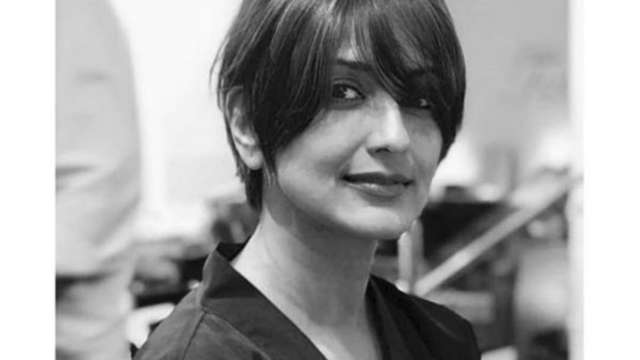 Bollywood filmmaker Goldie Behl took to Twitter on Thursday and thanked well-wishers for their love and support for his wife Sonali Bendre and also provided latest health update on the actress.
"Thank you all for the love and support for Sonali… she is stable and is following her treatment without any complications. This is a long journey but we have begun positively," Goldie wrote.
Here's the tweet –
Thank you all for the love and support for Sonali… she is stable and is following her treatment without any complications. This is a long journey but we have begun positively.

— goldie behl (@GOLDIEBEHL) August 2, 2018
Sonali Bendre is currently undergoing treatment for metastatic cancer in New York. It was on July 4, that the Sarfarosh actress had revealed that she has been diagnosed with cancer. The announcement had come as a huge shocker to everyone in the industry. Fans across the nation have since then been praying for her quick recovery.
The actress is ensuring that she makes her loved ones a part of her journey by posting regular updates on how she is battling the dreadful disease.
Earlier Sonali's sister-in-law <a class="colorbox" …read more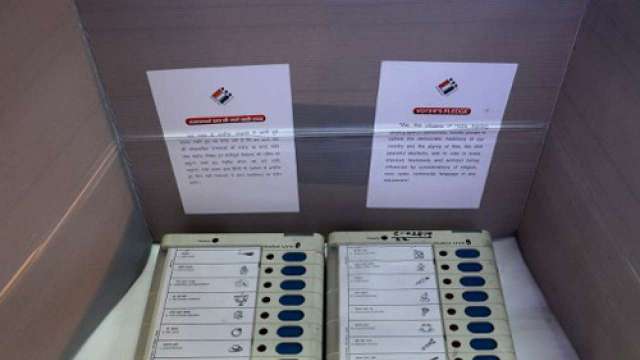 Counting of votes for the 78-member Sangli-Miraj-Kupwad Municipal Corporation (SMKMC) and the 75-member Jalgaon Municipal Corporation (JMC) are underway and results are expected to be declared soon.
There is a three-way fight between Congress, Shiv Sena and BJP.
The BJP and the Shiv Sena are in alliance in Jalgaon, while the BJP is going alone in Sangli. The NCP and Congress have a pre-poll alliance in Jalgaon, while the NCP and Congress have come together against the BJP in Sangli.
In early trends, the BJP and Sena were leading in Jalgaon, while the Congress was leading in Sangli.
Polling began at 7:30 am on Wednesday for elections to two municipal corporations in Maharashtra, where 754 candidates are vying for 153 seats. Polling is being held for the 78-member Sangli-Miraj-Kupwad Municipal Corporation (SMKMC) in Western Maharashtra and the 75-member Jalgaon Municipal Corporation (JMC) in North Maharashtra.
The two cities have a cumulative voter population of 7,89,251. As many as 1,013 polling booths have been set up and 5,792 election staff deployed on duty in the two cities, according to State Election Commissioner J S Saharia. Polling is also taking place for ward number 97 of the Vasai-Virar Municipal Corporation. The voting will continue 5.30 pm …read more
When you share your location with a friend through Google Maps, they'll now be able to see how much battery life you have left exactly. Android Police first discovered hints of the new feature in a Google Maps beta for Android earlier this year, and… …read more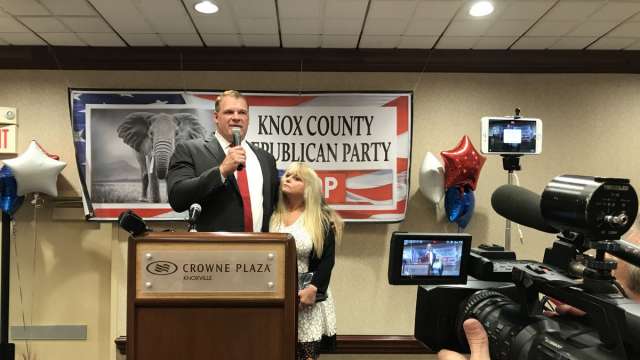 WWE superstar Kane, whose real name is Glenn Jacobs has won the bout for mayor in Tennessee's third largest county.
WWE in a statement said, "According to WATE.com in Knoxville, Kane has been elected Mayor of Knox County, Tenn., tonight, capping a path to office that began over a year ago for the former WWE Champion. Kane came away with a strong political victory following a narrow victory in the primary election two months ago. Congratulations to Kane on his election."
Jacobs, who contested from Knoxville on a Republican ticket, defeated Democrat Linda Haney by a large margin.
The Knoxville News Sentinel reports Jacobs claimed victory at his watch party, saying his decision to seek the mayor's job was met at first with "pretty resounding laughter" from some politicians.
Jacobs won a close primary in May. Results of the primary were delayed when the county's election reporting website crashed after a concerted cyber attack that experts deemed "malicious", the Associate Press reported.
Funnily the media had a lot of fun tweeting about their interview with Jacobs after his win. Jacobs who is 7 feet tall was easily the biggest man in the room, and a number of reporters joked on how they needed to either …read more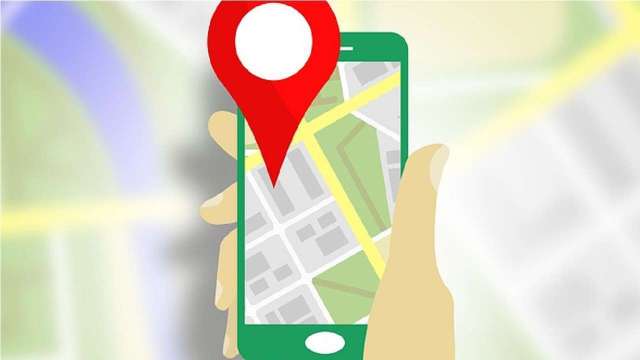 Google is bringing in India-specific features on Google Maps to address unique challenges and opportunities, a senior company official said. "Google Maps is not just about navigating from point A to B. We have been building for India, addressing the unique challenges and opportunities, with the sole aim of making Google maps more comprehensive, accurate and reliable," Google Maps for India, Program Manager, Anal Ghosh said.
Ghosh talked about innovating features for India specifically. The two-wheeler mode in Google maps comes to India first as 70 per cent of all the vehicles registered in the country are two wheelers, he added.
"Two-wheeler mode in maps shows trip routes that use shortcuts not accessible to cars, buses and trucks. It also provides customized traffic and arrival time estimations," he said.
Google Maps' transit feature provides details on trains, bus and metro routes. It shows schedules for roughly 12,000 Indian railways trains, apart from updated public transport information for bus and metro routes. "We are working closely with the Union Ministry of Housing and Urban Affairs. We have been working with them to add public toilets (on google maps) across different cities in the country," Ghosh said.
The company has added public toilets on google maps …read more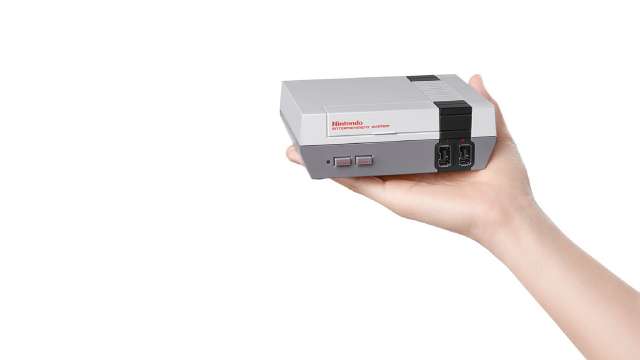 Nintendo's all-in-one retro console, the NES Classic Edition, was the bestselling piece of video game hardware for the month of June 2018, according to a US market report from the NPD Group.
The $59 miniature offline nostalgia system, Nintendo's official NES Classic Edition, ended June 2018 as the USA's best-selling video game console, selling more units than the PlayStation 4, Nintendo Switch, Xbox One, and the SNES Classic.
The NES Classic Edition, also know as the Nintendo Classic Mini in Europe and Japan, is a miniaturized remake of 1983's Nintendo Entertainment System. It comes with 30 games built in, a controller and an HDMI cable. Introduced in November 2016, its first run lasted until April 2017. A SNES Classic Edition, modeled on the 1990 Super Nintendo, was made available in late 2017 and the NES Classic was brought back in June 2018.
Though the NPD does not release numerical sales data, it did disclose that June 2018 was up 52 percent compared to June 2017 across all console sales. The PS4, Xbox One and Switch all experienced year-on-year increases.
"Gains were driven by 'Fortnite', promotions around the E3 period, and reinvigorated distribution of the NES Classic, among other factors," read the NPD's commentary. The …read more
Sennheiser has released a Bluetooth mic that gives you a way to make sure your video comes with crisp sounds — even if you're recording from afar. It says its new device called Memory Mic can record "broadcast quality" audio even if you're shooting… …read more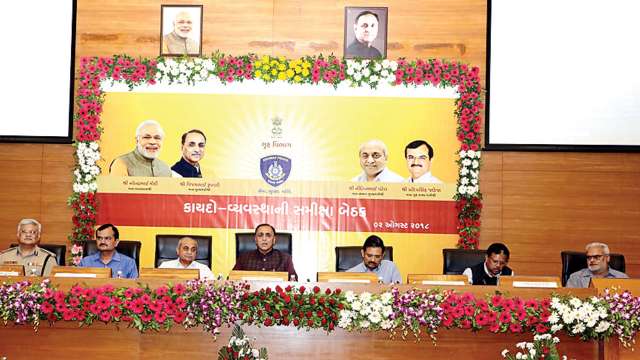 Gujarat Chief Minister Vijay Rupani called for an immediate conference of all the officials of home and police department on Thursday showing concern over incidents like mob lynching. Since the issue has raised national concern, Gujarat government has decided to take strict action against those who indulge in mob lynching incidents. The CM asked all the officials to keep watch on every incident that invokes mob lynching.
Pradipsinh Jadeja, the Minister of State for Home, addressed media persons after the conference. He said, "This state government has resolved to take stringent most actions against those who indulge into mob lynching. We are going to make sure that no such incident occurs in the future by controlling the causes of the same."
"It is necessary to keep a watch on fake messages that get circulated on social media and lead to misunderstandings. The government is also going to recruit more than 5,600 personnel in the state's police force and establish four new cyber police stations to control cyber crimes," Jadeja added.
The Gujarat government is also preparing to purchase equipment to check the veracity of videos being circulated on social media. The state government has been giving special training to cops related to social …read more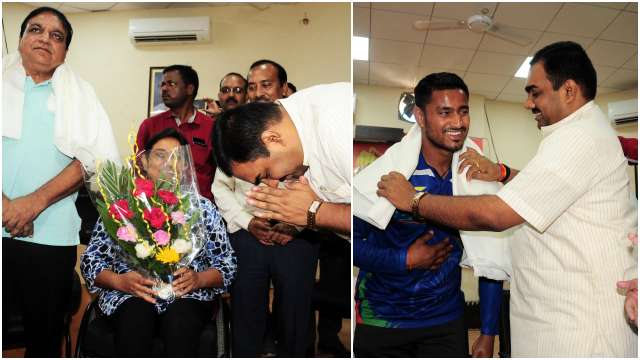 BJP's national vice president and state in-charge in charge Avinash Rai Khanna and the state general secretary (organisation) Chandrashekhar felicitated the Divyang players, who did the state proud in the country and the world.
Prime Minister Narendra Modi mentioned these players of the state in his "Maan Ki Baat" programme. Sunder Singh Gurjar, Shatabdi Awasthi and Ishaan Khandelwal were honoured at the BJP state headquarters. BJP leaders felicitated the players by offering shawl and garland.
Meanwhile national vice president and state in-charge Avinash Rai Khanna hit out at Congress leaders over the statements against Rajasthan Gaurav Yatra. Khanna said on Thursday that people commenting on the Rajasthan Gaurav Yatra are trying to challenge the pride of the state.
While addressing the media at the BJP State Headquarters, Khanna said that under the leadership of Vasundhara Raje, the State Government has launched a series of public welfare works, which has enhanced the pride of Rajasthan.
Over the issue of chief ministerial candidate in Congress, Khanna said that the people of Rajasthan understand everything. The new drama broadcast has begun in Congress about the chief minister's post. "I am proud that my party is a work-based party," he said.