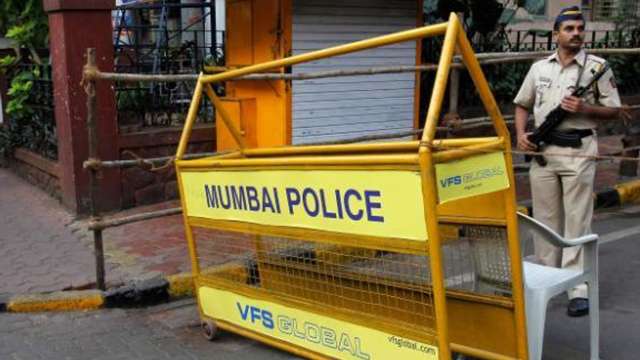 The Mumbai Police on Saturday said that it has sufficient evidence against accused in the minor actor molestation case and requested "all citizens and netizens to exercise restraint while writing or speaking about the case."
Accused Vikas Sachdev, 39, was arrested on December 10 for allegedly allegedly molesting the film actor on board a Delhi-Mumbai flight. He was on Wednesday sent to judicial custody till December 22.
Sachdev has been booked under section 354 (Assault or criminal force to woman with intent to outrage her modesty) of IPC, and relevant sections of Protection of Children from Sexual Offences Act (POCSO) since the actor is a minor.
In statement posted on Twitter, Mumbai Police said much has been written and spoken about the case and "most of the conclusions drawn seem to be without appropriate knowledge of the facts of the case and based on hearsay."
It also requested people to be "sensitive enough in our discussions keeping in mind the agony the minor victim must be going through."
"Our action against the accused is backed by sufficient evidence against him and it has been under the scrutiny by the court of law. It is our request to all citizens and netizens, to exercise …read more
The iconic sails of the Sydney Opera House turned gold to mark the most widely celebrated Hindu festival, Diwali on Tuesday night. NSW Premier Gladys Berejiklian and Minister for Multiculturalism Ray Williams hosted a...
At some point, most science fiction readers come across the "Big Three" authors from its so-called Golden Age: Robert A. Heinlein, Isaac Asimov, and Arthur C. Clarke. Over the course of his lifetime, Clarke witnessed the birth of the space age, and helped push science fiction from a nascent literary movement into a modern vision for humanity's future with grounded, realistic stories that drew on science and technology—themes that are more relevant than ever today, on the 100th anniversary of his birth.
When Clarke began writing science fiction in the late 1930s, the genre was on the cusp of a major transformation. Up to that point, science fiction stories appeared in cheap pulp magazines, and were often sensational tales featuring…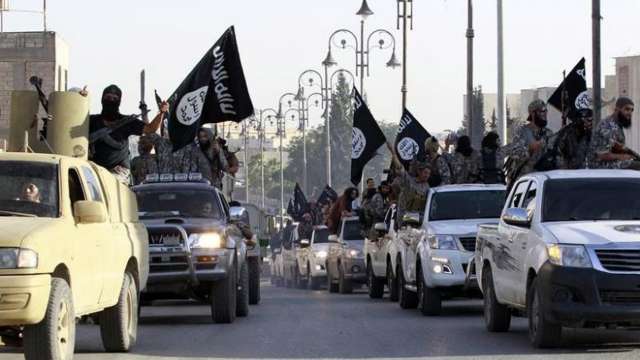 An estimated 40,000 people traveled from around the world to take up arms for the Islamic State group as it occupied territory in Syria and Iraq and declared a caliphate in 2014.
A few hundred are believed to still be fighting as IS struggles to survive, having lost most of its territory to campaigns by Western-backed Syrian and Iraqi coalition armies.
But what happened to the rest?
Many thousands were certainly killed in the intense fighting, but US experts believe many have survived, posing a formidable threat going ahead.
"The issue is: how many have died? How many are still there and willing to fight? How many have gone elsewhere to fight?" said Seth Jones, director of the International Security and Defense Policy Centre at the Rand Corporation.
"How many have given up? I don't think we have a good answer."
International counter-terror groups are putting huge efforts into answering those questions, working hard to name, count and track IS foreign fighters.
In France, officials say, around 1,700 people went to Iraq and Syria since 2013 to join IS. Of those, 400 to 450 have been killed, and 250 returned to France.
Foreign Affairs Minister Jean-Yves Le Drian said on December 8 that about 500 are still in …read more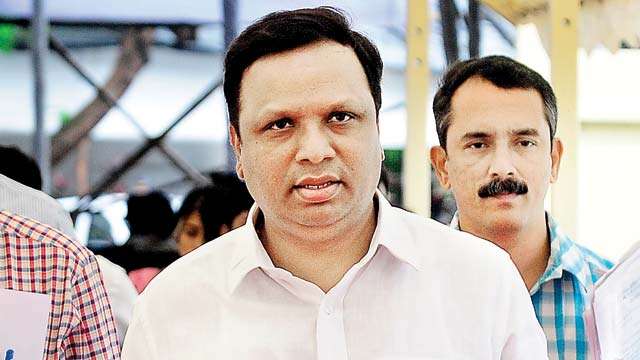 After Amrita Fadnavis came under fire for organising a Christmas event, on Saturday, it was the turn of BJP Mumbai President and Bandra West MLA Ashish Shelar to face the heat on Twitter.
Right-wingers on Twitter seemed upset by Shelar supporting a musical event titled "Prabhu Yeshu Janmtosav" on December 17 at Girgaum Chowpatty. A lot of right-wingers and BJP supporters appeared to be angered by the BJP leader hosting an event which they felt promoted 'evangelists' and demanded an explanation from him and Maharashtra Chief Minis Devendra Fadnavis.
Another claimed that while BJP General Secretary was uniting India with India Ideas Conclave 2017, here BJP was 'supporting those who want to break India'.
The criticism is rather bizarre considering Bandra West has a sizeable chunk of Christian constituents who probably voted for Shelar.
Here are the tweets:
All r welcome ! Pls join ! pic.twitter.com/YmjiCs0eu6

— ashish shelar (@ShelarAshish) December 16, 2017
Sir @narendramodi ji.. can we know what is this "acharya" good news messenger going to propagate in his message that govt is endorsing the same? https://t.co/vr3HRqvV2D

— Maya (@Sharanyashettyy) December 16, 2017
Sorry to say my …read more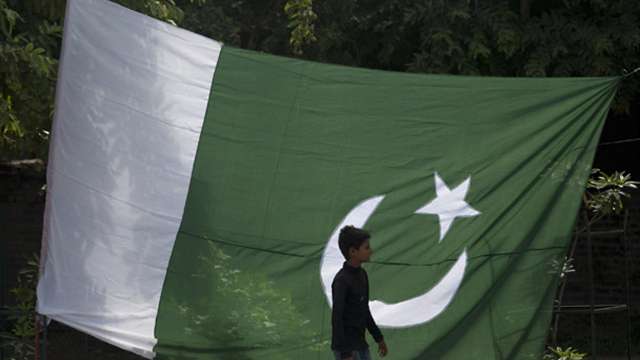 It began with sweets and pocket money when he was 10 years old special attention from the religious cleric who ran the Pakistani madrassa, or Islamic school, the boy attended.
And it escalated to rape and months of sexual abuse, the now 28-year-old young man says.
"I feel rage now when I think after he raped me he took a bath and right away he left to lead the prayers," the man, an economist who lives in Islamabad, told The Associated Press.
"After that I came to know from three or four of my classmates that the mufti used to do the same with them." Speaking English, at times searching for the right words and at others apologising for the explicitness of his conversation, he described the cleric's advances: how he took him to another mosque that was not associated with the madrassa the boy attended and then raped him.
He said he suppressed memories of the abuse for years, but after reading an AP report last month revealing widespread abuse by clerics in Pakistan's thousands of madrassas, they all came tumbling back.
"I read the story two times. The first time I was shocked. The things that were written there were everything I had …read more
In February 2015, journalist Kate Dawson was browsing the Getty Images website when she stumbled upon an enigmatic black and white photo of a woman with four strings of pearls around her neck and a chiffon scarf around her nose and mouth. The woman was surrounded by an ominous gray haze. "I was just struck by the photo," Dawson tells The Verge.
That image was taken in December 1952, when London was trapped in a deadly cloud of fog and pollution for five days. At the time, the city ran on cheap coal for everything from generating power to heating homes. So when an anticyclone caused cold air to stagnate over London, the sulfur dioxide, carbon dioxide, and smoke particles mounted — and ended up choking as many as 12,000 people to death.
…
Hey, good morning! You look fabulous.
Welcome to the weekend. If you're still holiday shopping (or haven't started yet), then this might be a good time to mention that Amazon extended its free shipping before Christmas deadline through today. Now, f… …read more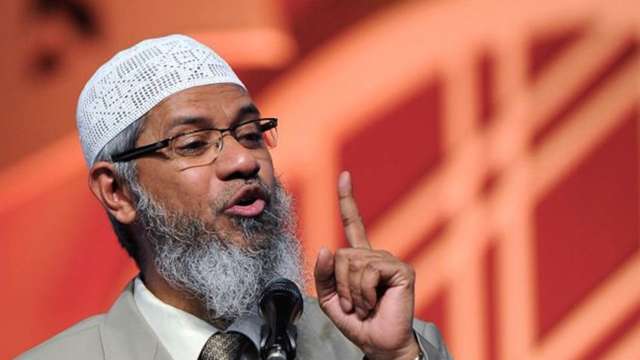 The Interpol has cancelled the Red Corner Notice issued by it against Dr Zakir Naik and has deleted all data on the controversial Islamic peachier. The decision was taken by the Interpol's Commission in its 102nd session held on 24-27 October 2017 and data on Naik was deleted from its database on November 9.
This was conveyed by the Interpol to Naik's London-based legal firm Corker Binning in a letter dated December 11, 2017. The Interpol contended that there was a severe lack of evidentiary basis, a failure by Indian authorities to follow due process of law, political and religious bias that formed the basis of such a notice, and lack of international interest.
Reacting to the development, Naik, in a video message, said, "I am relived about it. But I would have been much more relived if my own Indian government and Indian agencuies, they gave me justice and cleared me of all the false charges. I am sure it will happen soon for the tructh has fantastic way of coming out. It came out internationally and it will come out in India soon."
Watch: Zakir Naik's statement on Interpol dropping Red Corner Notice against him
<iframe allow="encrypted-media" allowfullscreen="" frameborder="0" gesture="media" …read more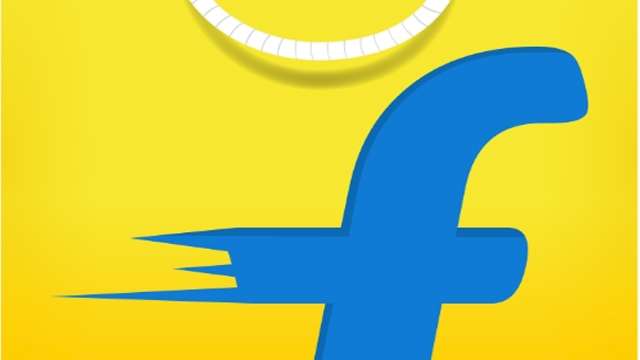 Under the New Pinch Days sale, Flipkart will be offering discounts up to 80 per cent on mobile accessories, laptops, headphones, cameras, tablet computers, and more. The e-commerce portal is also offering 10 percent instant discount for HDFC debit and credit card holders on eligible products. Here are the best deals:
1. Raptas 3 In 1 Cell Phone Camera Lens Kit -Fish Eye Lens, priced at Rs 999 is now available at Rs 229.
2. Flipkart SmartBuy 2A Fast Charger with Charge & Sync USB Cable (Black) priced at Rs 499 is now available at Rs 299.
3. Intex IT-PB11K 11000 mAh Power Bank (Black, Lithium-ion) priced at Rs 1899 is now available at Rs 699.
4. Skullcandy S5LHZ-J576 Anti Headphone (Charcoal Black, On the Ear) priced at Rs 1999 is now available at Rs 899.
5. Apro Cable Selfie Stick (Black) priced at Rs 699, now available for Rs 133.
6. Iball Hybrid 32 GB OTG Drive (Black, Type A to Micro USB) priced at Rs 1075 now available at Rs 899.
7. iVoltaa Micro & Lightning 2in1 Sync & Charge USB Cable (Black) priced at Rs 389 now available at Rs 149.
8. SanDisk Ultra Dual Drive M3.0 32 GB OTG Drive (Type A …read more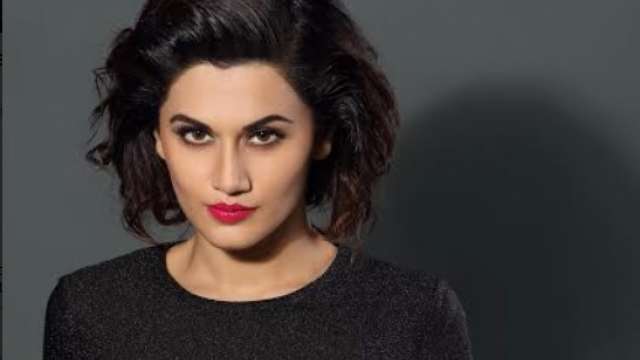 Taapsee Pannu is through with the India schedule of sports biopic, Soorma. The 30-year-old actor took to Twitter to announce the news.
"And that's a wrap for India schedule of #Soorma. Closing in towards the final pack up call and ready to present to you this gem of a story on #29June2018," Taapsee wrote.
And that's a wrap for India schedule of #Soorma Closing in towards the final pack up call and ready to present to you this gem of a story on #29June2018

— taapsee pannu (@taapsee) December 15, 2017
Directed by Shaad Ali, the film is a biopic on former Indian hockey captain Sandeep Singh, who will be immortalised on the celluloid by Diljit Dosanjh. Taapsee will be seen playing Diljit's onscreen love interest in the movie.
Taapsee's last outing Judwaa 2, which also starred Varun Dhawan and Jacqueline Fernandez, was a hit at the box office. The movie managed to cross the Rs 100 crore mark, despite getting mixed reviews from the critics.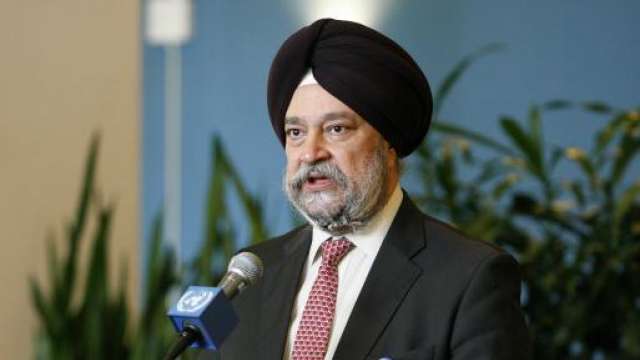 Union minister Hardeep Singh Puri today dubbed as "absurd" the suggestions that Delhiites shifted to other modes of transport like cab services or started buying expensive cars due to the recent metro fare hike.
The comments come in the backdrop of Delhi Chief Minister Arvind Kejriwal having written a letter to Puri, seeking a review of the hike and reiterating his offer to partially bear the cost of the proposed "claw back".
"Desire to create false narrative on #MetroFare taking an amusing turn. It s being suggested those who weren t able to afford India s cheapest metro can actually afford to buy & run expensive cars or use cabs. You don t have to be an economist to see absurdity of this argument," the Union minister said on Twitter.
Hitting out at the AAP-led Delhi government, the housing and urban affairs minister said if the metro had become an "expensive luxury liner", the city government should increase the number of Delhi Transport Corporation (DTC) buses.
He also claimed that there was a 35 per cent dip in the DTC ridership.
"If #Metro is an expensive luxury liner then #DTC should immediately buy more buses to make up for shortfall of 7000 buses & drastic …read more