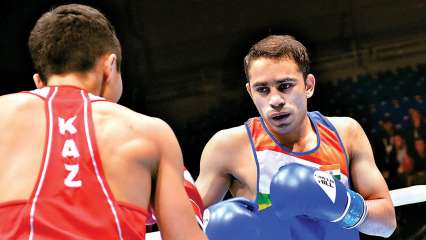 Power Punch: Asian games gold winner ensures medal in top boxing event …read more
Immigration Silicon Valley
When engineer Seth Vargo found that a company using his open-source code worked with US Immigrations and Customs Enforcement, he pulled the code off Github. The company, enterprise software maker Chef, found that, without the code, its business ground to a halt.
Vargo had worked for the Seattle-based company, but he didn't know about the contract with ICE until tech writer Shanley Kane tweeted about it on Monday. ICE, which was formed under the presidency of George W. Bush in 2003, has stirred protests as it ratcheted up deportation and family separation policies under President Donald Trump.
Illustration by Alex Castro / The Verge
PayPal is reinstating a controversial policy around its handling of fees in the event of a refund. Starting next month, PayPal will begin pocketing the initial 2.9 percent commission fee sellers forfeit during a transaction even when the seller is refunding a customer in full.
The company initially rolled out this policy back in April, but seller backlash over PayPal claiming the commission fee led it to reverse course. Now, PayPal says it's updating its policy for good, citing its "cost structure" and claiming the approach to refunds is in line with industry practice. Sellers are again up in arms over the change, with some claiming that it is not in fact the case that the online payment processing industry handles refunds like this.