Today's headlines: Both Apple and Samsung announce launch events for April, the first major PS5 update will roll out starting today and Microsoft's new 'Modern' accessories include its first webcam in years. …read more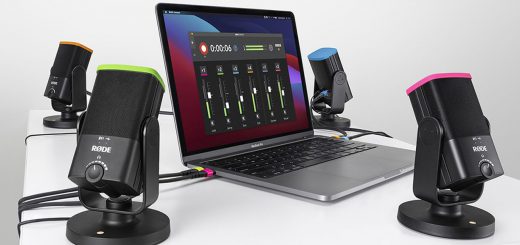 USB microphones are great for creators starting out in podcasting — until they have to mic more than one person in a room. There hasn't been an efficient way to simultaneously record multiple USB mics on one computer, so now Rode is introducing an app that starts to offer a solution.
Rode's new app, Rode Connect, lets you record multitrack or mixed stereo audio when plugging up to four USB microphones into your computer. There's one big catch, though: for now, you can only do this with one model of USB microphone — Rode's $99 NT-USB Mini.
You can think of the app as a virtual version of Rode's $599 hardware mixer, the Rodecaster Pro, which allows you to plug in multiple XLR microphones, play audio clips, and record locally. The Rode…