Speak up: Capital city dotted with garbage needs to start waste segregation soon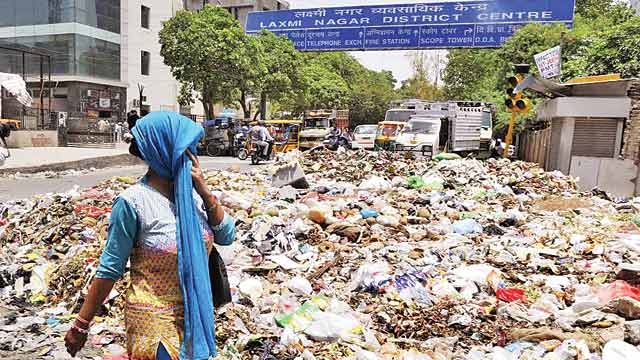 Heaps of garbage piled up on the side of the road and fires from landfills polluting the air are now practically a permanent feature of the national capital, posing grave health risks to residents. As the waste management policy is not strictly followed, both the environment and the public are at risk. The Delhi government and the BJP-run municipal corporations have so far failed miserably at making Delhi a garbage-free city.
Environmental and waste management experts say the only solution is segregation of waste so that it can be recycled and/or processed.
Delhi generates over 9,600 metric tonnes of waste every day. As the city ran out of space for landfill sites, the corporations was expected to come up with modern means of doing away with the waste.
The BJP – which recently won a third term in the North, South and East corporations – has ruled the MCD for over a decade. The East Delhi Municipal Corporation (EDMC), with a large number of unauthorised colonies, has the largest problem of garbage being dumped on streets.
The central government's Solid Waste Management (SWM) 2016 policy has still not been implemented in the city. While the SWM rules make segregation of waste at source …read more
You may also like...