Rahul Dravid's rating of Yuvraj Singh as an all-time great will make many Indian legends envious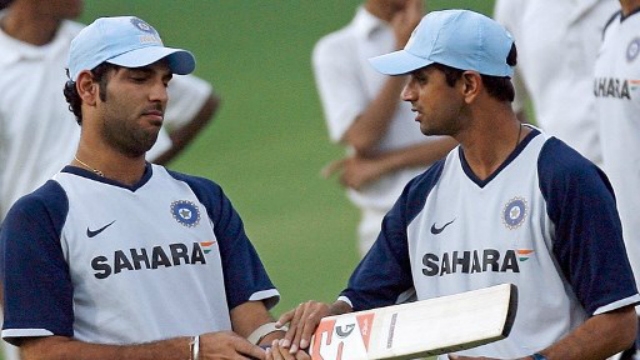 Former India skipper Rahul Dravid has congratulated Yuvraj Singh on achieving the special milestone of 300 ODIs for the Men in Blue, saying the flamboyant batsman, who has had a phenomenal record over the last 17 years, would "make most people's all time one-day XI". Yuvraj made his 300th ODI appearance against Bangladesh in the second semi-final of the ongoing ICC Champions Trophy 2017.
"He is obviously superstar of Indian cricket. You can't think of an all-time India 11 without considering Yuvraj Singh very seriously. He will make most people's all time one day 11, the performances he's had over the last 17 years," Dravid said to ESPNcricinfo on Thursday.
In 2000, Yuvraj, who was then 19, announced himself on the world stage with a magnificent 84 against Australia to give India a famous win. India reached the finals in the second edition of the Champions Trophy but lost to New Zealand in Kenya.
The left-handed batsman had made his debut in the pre-quarterfinals against Kenya, but didn't get a chance to bat. However, in the next game against Australia, he took the world by storm with a Man-Of-The-Match performance. His batting as well as fielding skills had been exceptional and India had …read more
You may also like...