Shahid Khaqan Abbasi likely to continue as Pak PM for 10-month PML-N tenure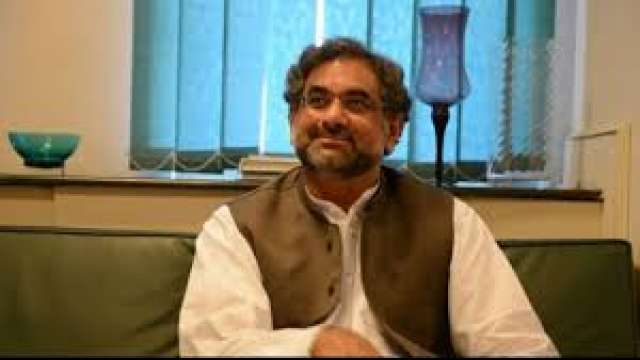 Pakistan's newly-elected Prime Minister Shahid Khaqan Abbasi is likely to continue as premier for the remaining 10-month tenure of PML-N as the party chief Nawaz Sharif has hinted retaining his younger brother Punjab Chief Minister Shahbaz Sharif in the key province.
Former Prime Minister Sharif who was disqualified by Supreme Court in the Panama Papers case on July 28 had nominated Shahbaz to succeed him after winning a by-election on his vacant seat in Lahore.
Abbasi, 58, was endorsed by Sharif to hold the post for interim arrangement of 45 days (till mid-September) till Shahbaz makes to Islamabad.
"Sharif is holding a high-level huddle of PML-N senior leaders today in Murree to review his earlier decision to elevate Punjab Chief Minister Shahbaz Sharif to the Centre or not," a PML-N senior leader told PTI.
After Abbasi was elected prime minister last Tuesday, he said many in the Nawaz camp suggested that the former retain the position for the remaining term of the PML-N government as Punjab is very important for the party and cannot be left to an "inexperienced hand".
"The PML-N legislators including Punjab law minister Rrana Sanaullah have conveyed to Sharif that it will not be a wise move to elevate Shahbaz in …read more
You may also like...