I-Day celebrations: Bengal govt instructs schools not to follow Centre's directive, Javadekar calls it unfortunate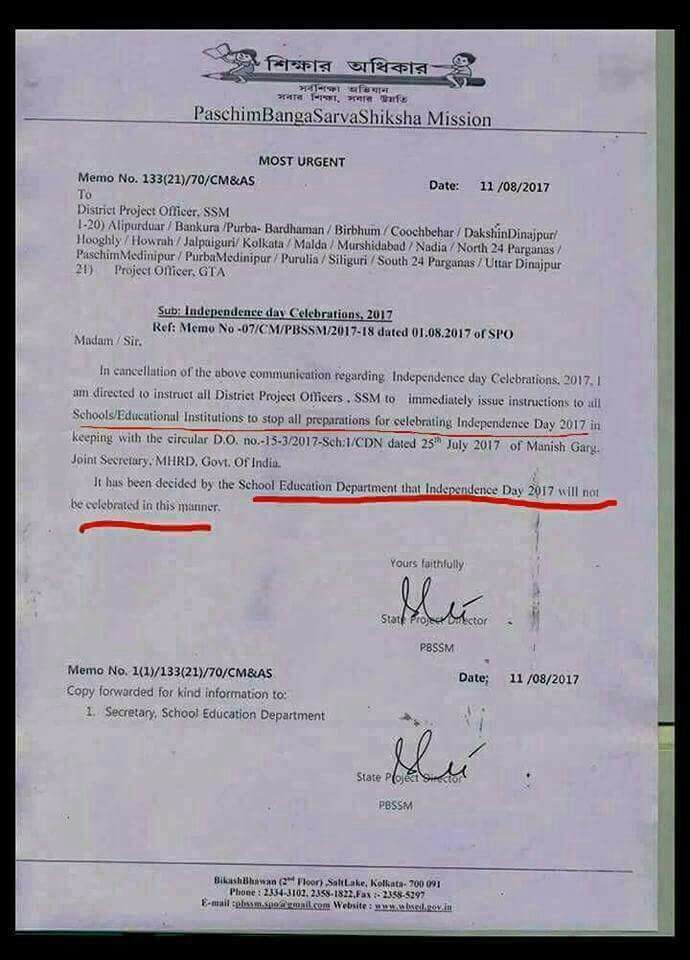 With a clear intent to take the Central government head-on, West Bengal state government has issued a circular which is in clear confrontation with the Union government's directive to schools regarding celebration of Independence Day at schools.
In a recent circular, Union Human Resource Development (HRD) had directed educational institutions across the country to celebrate the 70th Independence of India in a particular format. The circular directed educational institutions to organise quiz contests, lectures, debates and other programmes to mark the day. Schools were also asked to videograph the celebration process and submit the video footages to the nearest Sarva Shiksha Mission (SSM) office by August 31, 2017.
The state government's education department, in turn, has issued another circular on August 11, directing project officers of SSM to direct all schools and educational institutions to stop preparations of Independence Day celebrations in conformity with the prescribed format by the Union government. The last paragraph of the state's circular read, 'It has been decided by the School Education Department that Independence Day 2017 will not be celebrated in this manner'.
Union HRD Minister Prakash Javadekar on Sunday shared a copy of the memo issued by the State Project Director of the West Bengal Sarva …read more
You may also like...