Watch: While haters ramble on, MS Dhoni is busy coaching canine friends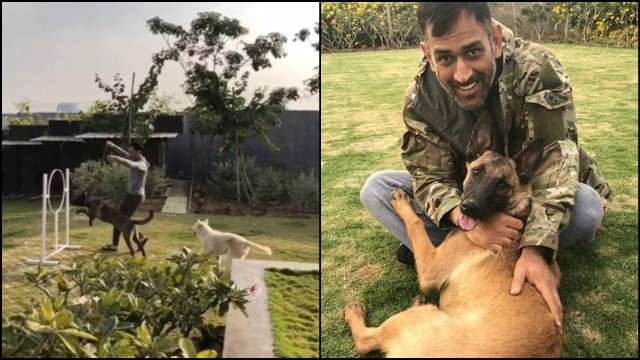 Maybe the cricket fandom is busy discussing whether MS Dhoni should think about retiring from the T20 format too, Mr Cool himself is busy doing something rather fun.
While Team India prepares to take on Sri Lanka in the upcoming Test series, Mahendra Singh Dhoni is spending some quality time at his Ranchi farmhouse training his pooches.
Dhoni's love for his dogs is nicely showcased on his Instagram account time and again. This time he shared a video of training his Dutch shepherd Zoya while his husky Lilly cheered on the side.
He captioned the video – ZOYA(Dutch Shepherd) does some training and LILY(husky) does the cheering job
Following the lead of skipper Virat Kohli, head coach for Team India Ravi Shastri too defended Dhoni. He said, "People should look back at their career before commenting on Dhoni."
Dhoni himself addressed the issue saying, "Everybody has views in life and it should be respected."
ReportCricketSportsDNA Web TeamDNA webdesk
Date updated:
Wednesday, 15 November 2017 – 11:48am