Qatar Open: Maverick Gael Monfils back in business with Doha title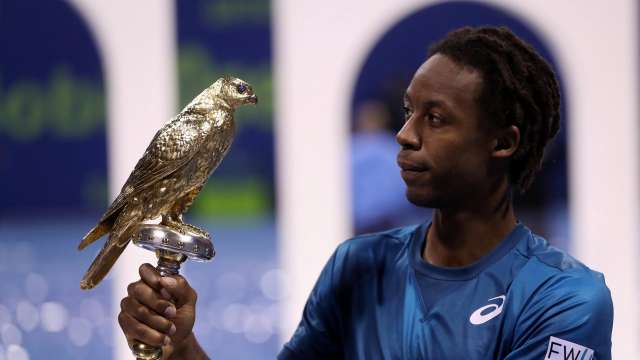 Persistence finally paid off for fit-again Frenchman Gael Monfils as he claimed the Qatar Open title with a 6-2 6-3 victory over promising Russian Andrey Rublev on Saturday.
Monfils had lost three times in the final, most recently in 2014 against Rafael Nadal, but left nothing to chance this time as he outclassed Rublev in 61 minutes. The 31-year-old former world number six slipped down the rankings last year as injuries struck and ended his year after the US Open citing a right knee injury.
"I'm very happy," Monfils said. "I like this tournament so much. I always come back and I finally got it. So I'm just very happy and very proud. It's been a while. I was waiting for that moment to get back in shape. In 2016, I was almost on my top and I had a very good year, finishing at six. I couldn't really defend my chances in 2017. I had a long rest and came back strong in 2018."
Although it was a disappointing day for Rublev, the 20-year-old has sent out an early signal that he will be a force this year. He more than matched Monfils for firepower but was frustrated by the …read more
You may also like...