Get a chance to attend SulaFest 2018!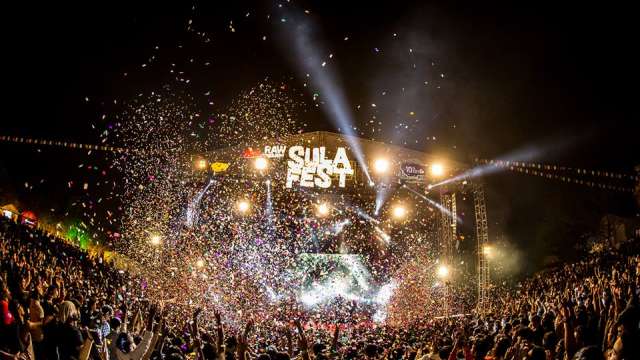 Answer these three questions correctly and five lucky readers will get a chance to attend SulaFest 2018 in Nashik on February 3 and 4. There will be performances by music composer Amir Trivedi, English electronic-folk band Crystal Fighters, multiple award-winning musician, Parov Stelar aka the founder of genre, 'Electro Swing', British band The Beat Feat. Ranking Roger, Gypsy Hill, Grain — Gaurav Raina's solo project and the five-piece 'vocal groove collective'— Bauchklang. Email us the correct answers on dnaafterhrs@gmail.com with your name, mobile number and city, or tag us on twitter @dnaafterhrs and send us your answers. Don't forget to use the hashtag #SulaFestWithDNA​. You can also send us your answers on Facebook (DNA After Hrs).
1. When was the first SulaFest?
a) 2008
b) 2007
c) 2013
d) 2002
2. What is the name of the beat-boxing band that will be performing at SulaFest this year?
a) The Beat ft. Ranking Roger
b) Bauchklang
c) Crystal Fighters
d) Gypsy Hill
3. Which were the first two wines produced by Sula Vineyards in 2000?
a) Chenin Blanc and Riesling
b) Zinfandel and Riesling
c) Sauvignon Blanc and Chenin Blanc
d) Chardonnay and Merlot
You may also like...