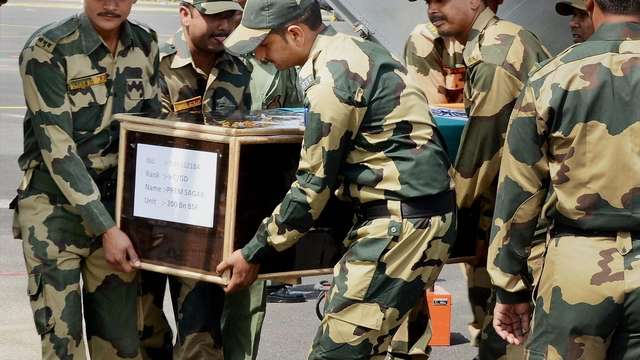 There is no term as "martyr" or "shaheed" in the Army or the police and instead a soldier or a policeman killed in action is called a "battle casualty" or "operations casualty" respectively, the ministries of defence and home have submitted before the Central Information Commission.
The issue surfaced after an RTI applicant approached the Union home ministry seeking to know the meaning and detailed definition of word "shaheed" (martyr) according to the law and the Constitution. He also asked about the legal provisions to ensure restriction on its misuse and punishment for violation. The application was transferred to different officials of the home and defence ministries but when the applicant could not get a satisfactory response, he approached the CIC, the highest appellate body in matters relating to the Right to Information Act.
The respondents from the ministries of defence and the home affairs were present and heard, Information Commissioner Yashovardhan Azad said. "The respondent from the Ministry of Defence stated that word 'shaheed' or 'martyr' is not used by the MoD. Instead the one used is 'battle casualty'. The respondent from the Ministry of Home Affairs stated that in the MHA the word used is 'operations casualty'," Azad said.
Quoting the …read more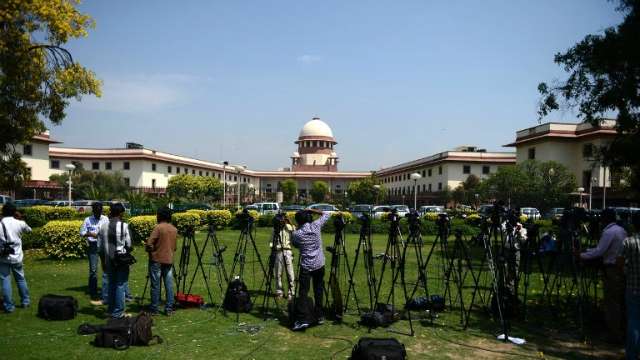 The Supreme Court today granted time till January 25 next year to the embattled realty firm Jaiprakash Associate Limited (JAL) to deposit Rs 125 crore more for safeguarding the interests of hassled home buyers.
JAL, which deposited Rs 425 crore with the apex court registry so far, had to deposit Rs 125 crore by December 31 and wanted a two-month extension. A bench comprising Chief Justice Dipak Misra and Justices A M Khanwilkar and DY Chandrachud considered the statement of senior advocate Mukul Rohatgi and granted time to the firm till January 25. The court has now posted the matter for further hearing on February 1 next year.
Yesterday, the group had deposited Rs 150 crore in the apex court registry in pursuance of a direction aimed at protecting the interests of home buyers.
The court had on November 22 accepted a demand draft of Rs 275 crore submitted by the real estate firm and directed it to pay another two tranches of Rs 150 crore and Rs 125 crore respectively by December 14 and 31. Earlier, it had restrained 13 directors — five promoters and eight independent directors — from alienating their personal properties as well as that of their immediate …read more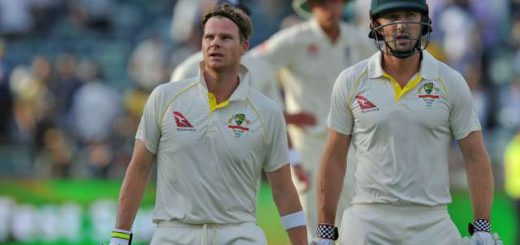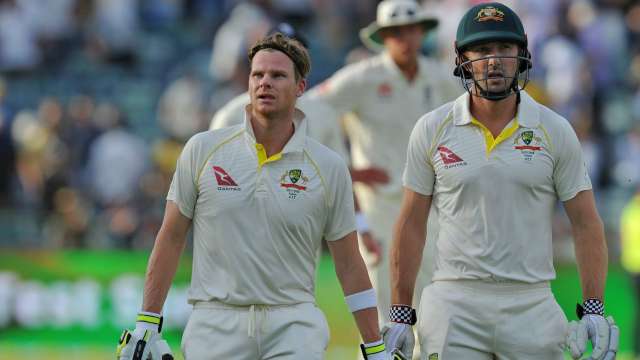 Jonny Bairstow kept his head with a fine century for England but Steve Smith showed a captain's poise to guide Australia to 203 for three at the close of day two of the third Ashes Test on Friday.
Smith was on 92 at stumps, with Shaun Marsh on seven, with the home side, already 2-0 up in the five-match series, having trimmed England's first innings lead to 200 runs.
Bairstow marked his first Ashes ton with a cheeky celebration before lunch, nudging his head against his helmet in a nod to his infamous 'headbutt' of Australia opener Cameron Bancroft. The wicketkeeper's sparkling 119 helped push England to 403, their highest innings total in Australia since January, 2011.
However, England's joy was tempered by the runs that went begging, having lost six wickets for 35 in the final 10 overs of the morning session to leave the door well and truly open for Australia. Smith opened it wider with an innings of typical poise, anchoring a 124-run partnership with Usman Khawaja after seamer Craig Overton removed openers David Warner (25) and Cameron Bancroft (22).
The game remains evenly poised but England's hopes of containing Smith and Australia may have suffered a blow when Overton …read more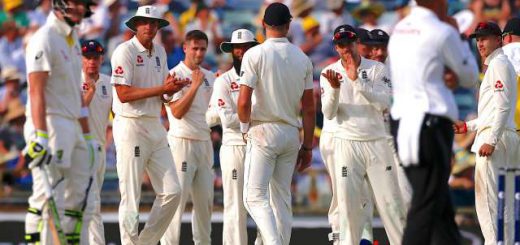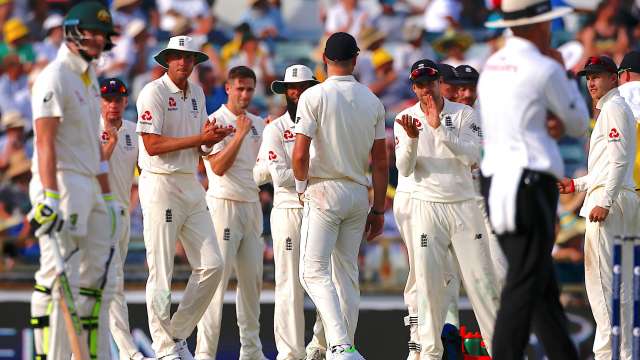 Father of the former Delhi age-group cricketer, caught in the Ashes spot-fixing controversy, says his son has never even been to England or Australia, let alone fix matches involving the two countries.
In a sting operation conducted by British tabloid 'The Sun', Sobers Joban, along with another alleged bookie Priyank Saxena, are seen claiming that they can fix Ashes Test in lieu of 140,000 pounds. However, the ICC's Anti-Corruption Unit has clarified that there has not been any evidence of corruption in the ongoing Test in Perth.
"My son has never been to UK or England and they (The Sun) are claiming that he could have fixed an Ashes Test," said Baljeet Joban. "…he only goes to Dubai and Russia. Russia, because he has a Russian girlfriend whom he will marry," added Joban Senior, who runs Lal Bahadur Shastri Coaching Centre (not the famous LB Shastri Club of which Gautam Gambhir is a part).
His club is located in Vikaspuri. "Right now, I am not letting Sobers speak to anyone. No one from ICC ACU has contacted us," he informed.
In the sting, Joban was seen with Saxena, who was hauled up by cops last year for an alleged fraud case wherein the latter …read more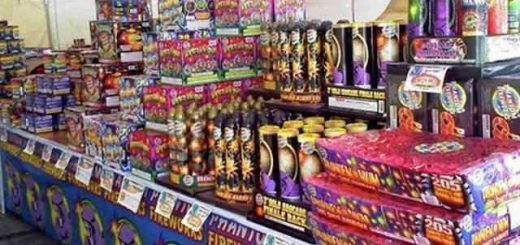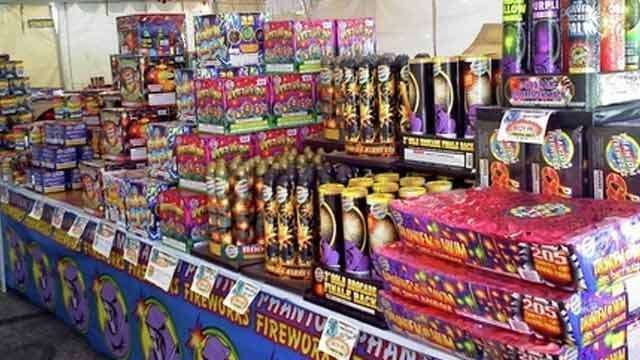 The Supreme Court on Friday refused to lift the ban on bursting of firecrackers in Punjab, Haryana & Chandigarh.
The apex court added that itwould hear the case against the ban on January 5.
Earlier, the court had banned the bursting of firecrackers in the National Capital Region (NCR) during Diwali.
The court gave the verdict on a plea seeking restoration of the apex court's last year order.
The top court, through its November 11 order last year, had suspended all licences which 'permit a sale of fireworks, wholesale and retail within the territory of NCR'.
The apex court had last month temporarily lifted its earlier order suspending licences for sale of firecrackers, saying a complete ban would be an 'extreme step' and a graded approach was needed to curb pollution caused by them.
The court, however, had said its order lifting the ban on sale of firecrackers might require a 'review' after Diwali depending on the ambient air quality after the festival.
Date updated:
Friday, 15 December 2017 – 3:34pm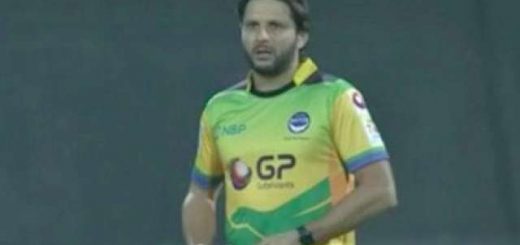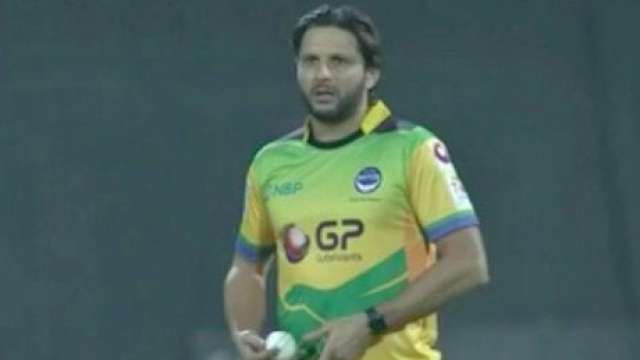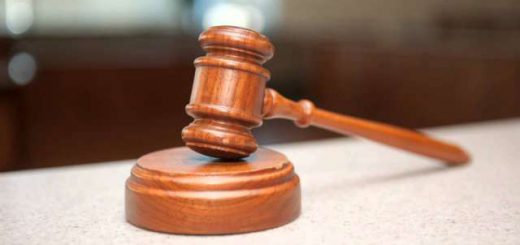 A three-member panel set up by the Rajya Sabha to probe the impeachment of a Madhya Pradesh High Court judge over allegations of sexual harassment of a lady judicial officer found him not guilty.
The committee comprising Justices Bhanumati, Manjula Chellur and AG KK Venugopal also said if the lady judicial officer, who resigned due to sexual harassment, wants her job back, she should be given it.
The complainant made the charges against the high court judge days after she was transferred and resigned from her position subsequently. In 2015, while the apex court case was pending, 58 members of the Rajya Sabha sought to initiate impeachment proceedings against the high court judge.
An additional district and sessions judge at Gwalior had alleged that the high court judge sent her a message through the district court registrar to "perform a dance on an item song" at a function in his residence. She also claimed that she was "victimised" later by being transferred from Gwalior to Sidhi.
The panel, however, found evidence that is "suggestive of the respondent judge's interference with the transfer and rejection of the representations of the complainant… but since charges of sexual harassment are not proven, it cannot be said that …read more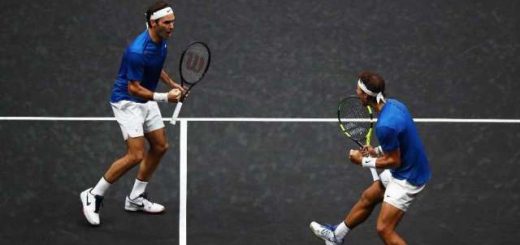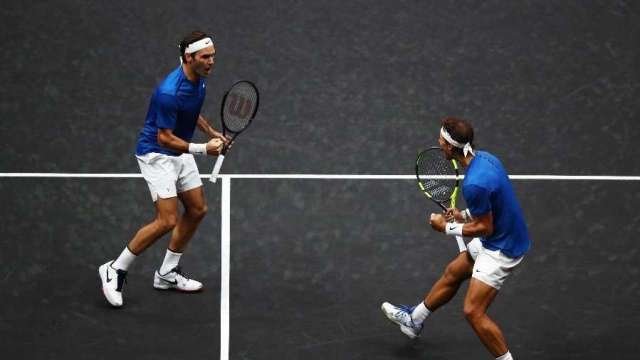 Tennis fans in India could be in for a monumental treat as organisers of the Maharashtra Open plan on roping in Roger Federer and Rafael Nadal in 2018. The tournament, earlier known as the Chennai Open, is the only ATP 250 event in South Asia.
Boris Becker, Stanislas Wawrinka, Carlos Moya, Marin Cilic and Rafa are some of the big names have competed in the tournament in the past.
"This year we have a star line-up with the likes of Marin Cilic, Kevin Anderson and the likes of former World No.5 Tommy Robredo playing in the qualifiers, it shows the level of competitiveness in the tournament. From what I understand, Federer and Nadal have a contract with Brisbane (Federer will be competing in Hopman Cup in Perth) for 2018 but after that we will try our best to get them on board," t​ournament director Prashant Sutar was quoted by News18.
World number two and one of the most successful players in the Open Era history Federer has refused to anticipate that 2018 would be his last season in tennis.
Federer, who chose to sit out the second half of 2016 in order to recover fully from his knee surgery as well as a …read more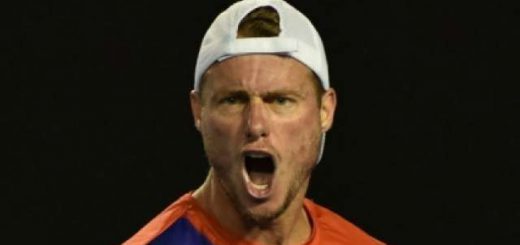 Former world number one Lleyton Hewitt is to come out of retirement temporarily and play doubles with compatriot Sam Groth at next month's Australian Open, local media reported on Friday.
Hewitt, a US Open and Wimbledon singles champion, officially retired from top-level tennis after his home grand slam in 2016, where he also played doubles with Groth. He did, however, play doubles during the Davis Cup and Wimbledon last year.
"It's going to be a bit of fun. That's what the Australian Open is about," Hewitt told News Corp Australia on Friday."I'm going to really enjoy it. We've been hitting a lot of balls, hitting every day, and we're not just going out there making up the numbers. We want to give it a fair crack."
Groth, who is retiring after the season-opening grand slam and is hoping for a wildcard for the singles draw, will also play mixed doubles with Sam Stosur.
"Its something Lleyton and I have talked about and it's perfect for me," Groth said. "I was there when Rusty retired in 2016 and its great that he'll be there with me when I bow out. He's not just someone I know through tennis, he's a great mate."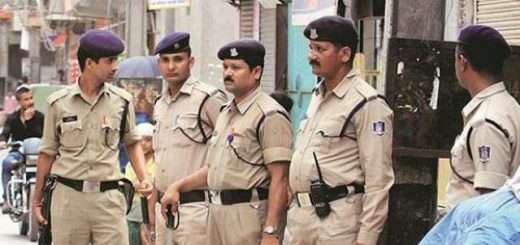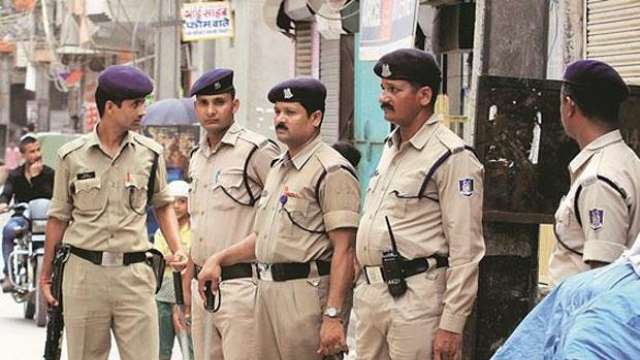 A case has been registered against 'unknown people' for burning a car that belonged to a group of carol singers in Madhya Pradesh' Satna town, NDTV reported.
As per the report, the carol singers and two priests had been detailed after Bajrang Dal activists alleged that the singers were indulging in forced conversions. During the detention, unknown people set fire to the car that belonged to the singers, prompting the case registered.
The carolers – about 30 of them – were picked up by the police from a road as they were moving around the town singing carols for Christmas.
The carolers are from the St Ephrem's Theological College in Satna.
Date updated:
Friday, 15 December 2017 – 2:54pm