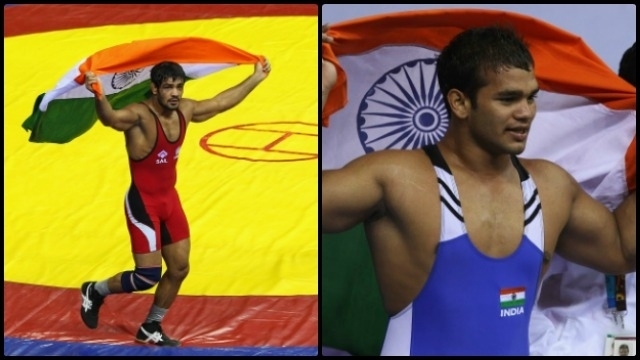 Suspended wrestler Narsingh Yadav has objected to Sushil Kumar's appointment as a national observer, raising conflict of interest allegations in a letter to the Sports Ministry. Narsingh, last week shot off a letter to the Sports Ministry, raising question on how Sushil could become a national observer, when he is involved with the grooming of wrestlers at the Chhatrasal Stadium's akhada which is run by his father-in-law Satpal.
"Narsingh has written a letter to the Sports Ministry, raising objection on Sushil being a national observer. According to Narsingh, Sushil would favour his students from Chhatrasal as a national observer," a top Wrestling Federation of India (WFI) official in know of things said. "Narsingh has claimed that being a national observer while training kids in his akhada is conflict of interest."
Sushil, India's one double Olympic medallist, is among 14 Olympians appointed by the Sports Minister as national observers for their respective disciplines earlier this year. Narsingh also questioned how Sushil has been appointed observer despite allegations of sabotage levelled against him before Rio Olympics. Narsingh has been suspended on charges doping for four years.
"Narsingh has also apparently written about his doubts over Sushil's alleged sabotage attempt in spiking Narsingh's food and drinks …read more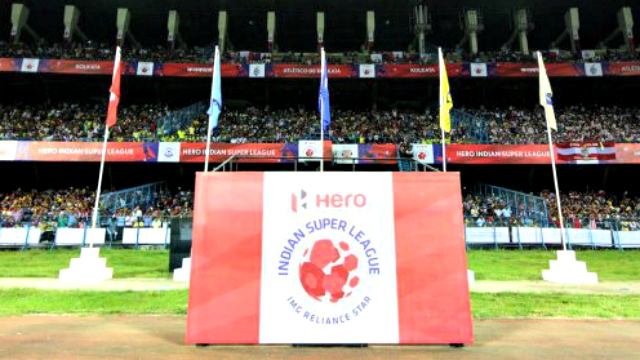 The cash-rich Indian Super League has been finally granted official recognition by the Asian Football Confederation (AFC), meaning there will be two national leagues in the country from 2017-18. The franchise-based league didn't have AFC recognition in its first three editions, and has been trying for it for a while now.
The AFC gave its consent to the All India Football Federation's proposal through a letter signed by general secretary Dato Windsor John, a top AIFF official said on Wednesday. So, as of now, the winner of the I-league will participate in the AFC Champions League qualifiers, while the next ISL champion will be eligible for an AFC Cup qualifying slot.
If the 2017-18 I-League winners fail to qualify — no Indian club has so far — they will get an automatic berth in the AFC Cup, the continent's second-tier tournament. The AFC however specified that the arrangement was a temporary one and required the stakeholders to come up with a long-term plan. The development comes as a good news for Bengaluru FC, who have so far been the only Indian club serious about the AFC Cup competition.
Having emerged runners-up last year, Bengaluru FC have made the zonal semi-finals this time and …read more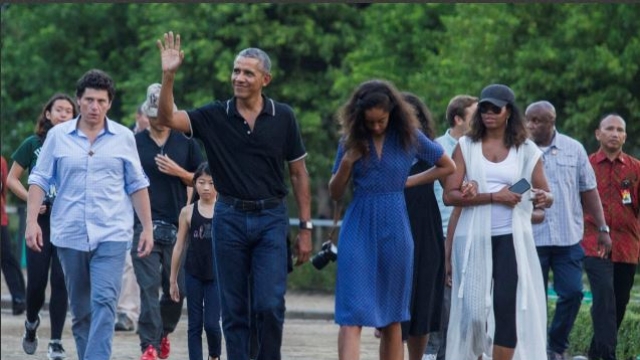 From white water rafting in Bali to visiting temples on Java, former U.S. President Barack Obama's private family holiday is being closely tracked in Indonesia where he spent four years as a child.
Obama was six when he moved to Jakarta after his American mother, Ann Dunham, married an Indonesian man following the end of her marriage to Obama's Kenyan father.
"I feel proud that my friend became a president," said Sonni Gondokusumo, 56, a former classmate of Obama at the Menteng 01 state elementary school in Jakarta.
Gondokusumo showed a class photograph of himself standing behind a young Obama, who was wearing a school beret.
"He was a clever boy. Whenever a teacher asked him to solve a problem in front of the class, he could do it," Gondokusomo told Reuters, adding he hoped to meet the former president again.
Obama remains popular in the world's most populous Muslim nation and his trip has been splashed across the media during an extended public holiday to mark the end of the fasting month of Ramadan. The Rakyat Merdeka newspaper carried a headline "Obama loves Indonesia".
Obama returned for an official visit as president in 2010 with his wife, Michelle, but this time has brought daughters Malia …read more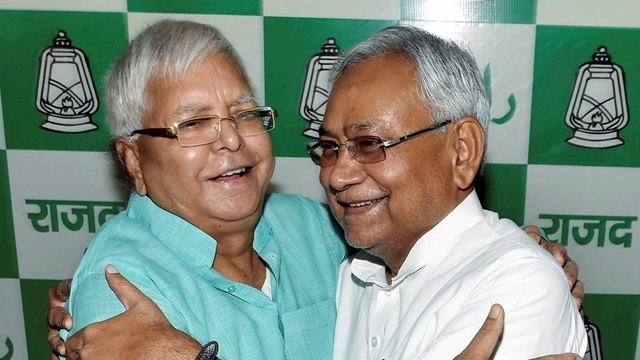 The Left parties have brokered a truce among the warring Bihar 'mahagathbandhan' partners following days of squabble triggered by Chief Minister Nitish Kumar's decision to support NDA presidential nominee Ram Nath Kovind.
Sources said JD(U) and RJD chiefs Kumar and Lalu Prasad respectively have asked their leaders to not comment against each other. The Congress too has conveyed to the Bihar chief minister that its leader Ghulam Nabi Azad's attack on him was avoidable. "The Left leadership has worked for a truce as the infighting was not good for opposition unity. Our party will join opposition parties in the Monsoon Session to corner the government over a number of issues," JD(U) spokesperson KC Tyagi said. Tyagi later joined a protest organised by civil society groups against cases of lynching.
To a question about whether his party will boycott the midnight GST launch event in Parliament if other opposition parties do so, he said it will take a call later. The JD(U) had so far maintained that it will join the exercise as the GST bill was supported by almost the entire opposition and Bihar being a consumption state will benefit from it. He cited farmers' protest and incidents of lynching as among …read more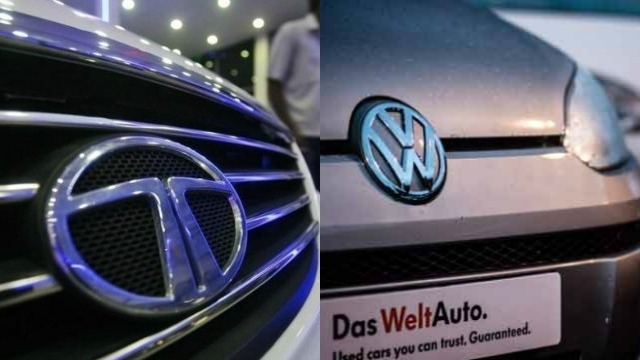 The partnership between Tata Motors and Germany's Volkswagen group for vehicle development has run into rough weather, with differences over use of platform and doubts related to business viability.
In March this year, Tata Motors, Volkswagen Group and Skoda had announced an alliance for joint development of products with the first roll-out expected in 2019.
Skoda Auto was supposed to take the lead on behalf of the Volkswagen group and work towards development of vehicle concepts in the economy segment.
Over three months after the announcement, according to industry sources differences have cropped up between the partners, specially on which vehicle platform to be used.
The two companies were exploring using Tata Motors' AMP (Advanced Modular Platform) with VW technology, specially electronics, for products meant for emerging markets in order to gain significant cost advantage over VW's MQB-A platform.
"It has turned out to be an expensive. After discussions, there is a realisation to some extent that the business proposition of such a collaboration is not as attractive as it was assumed," a source said.
When contacted, a Tata Motors spokesperson said: "We are currently in the phase of evaluating the potential co- operation based on technical feasibility and adequate levels of synergies".
He further said: "We …read more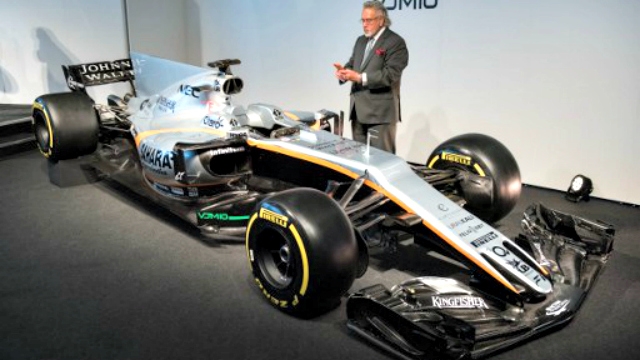 Vijay Mallya, who is being pursued by Indian authorities over unpaid loans tied to his defunct Kingfisher Airlines, has taken steps that could see India disappear from the name of his Formula One team. Listings at Companies House showed six businesses were registered to a London address on May 31 and June 6 using the Force One name.
A hack of Mallya's Twitter account last December revealed the same address, a terrace of mansions overlooking Regents Park, as his London residence. The only named official for the companies — Force One Grand Prix, Force One Racing, Force One Team, Force One Technology, Force One Hospitality and Force One Brand — was Force India director Thiruvannamalai Ventkatesan Lakshmi Kanthan.
Kanthan is also sole director of Force One Consultancy, a company set up on June 2. Mallya was quoted on June 14 as saying he was considering changing the name of the Silverstone-based team to make it more attractive to potential sponsors and give it more of an "international flavour".
"There are some people who believe the current name Force India is restrictive psychologically," he told Motorsport.com. "I'm considering along with the other shareholders what steps to take but it's a major decision and one …read more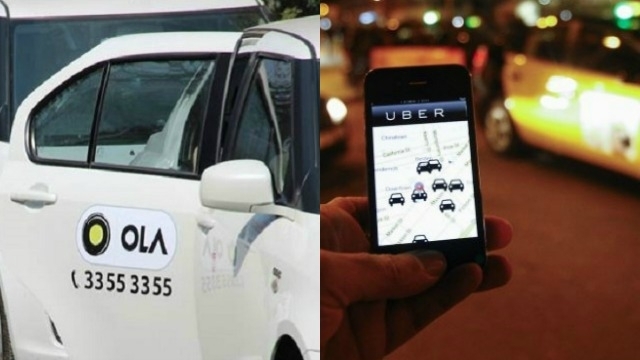 A plea seeking prosecution of app-based cab service providers, including Ola and Uber, for allegedly not adhering to rules to raise fares would come up before a Delhi court on July 13.
Metropolitan Magistrate Abhilash Malhotra listed the matter for the next date to seek clarifications, after which it would reserve the order on the petition seeking summoning of the firms as accused.
The court had earlier treated "dismissed as withdrawn" an application filed by the same NGO seeking lodging of FIR against three app-based cab service providers, Ola, Uber and 'Taxi for Sure', holding that the offences alleged in the plea under the Motor Vehicles (MV) Act were "non-cognisable".
It had allowed complainant NGO Nyayabhoomi to lead evidence in support of the complaint under Section 200, CrPC, that these three cab companies were also allegedly violating permit conditions by running vehicles on diesel and providing point-to-point service in Delhi, violating Supreme Court orders.
The court has concluded recording pre-summoning evidence advanced by the complainant NGO, through its secretary Rakesh Agarwal, in support of the complaint.
The NGO has sought recovery of a whopping Rs 91,000 crore from these cab service providers for allegedly not adhering to rules relating to fares and not going by …read more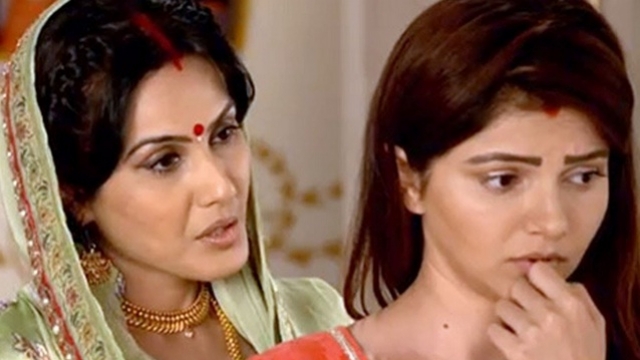 Kamya Punjabi, who's currently seen in the role of Preeto in popular daily soap on Colors channel, Shakti – Astitva Ke Ehsaas Ki, was rushed to the hospital last night. The actress had been unwell for the past one week.
Despite being under high temperature, Kamya continued to shoot for the show. Reportedly, her condition deteriorated further last night and hence she was rushed to the hospital. As per latest reports, the actress is now recuperating.
When SpotBoye got in touch with Kamya on Tuesday, she informed the web portal that she was down with high temperature (around 103 degrees Fahrenheit) since the past three days but the temperature failed to subside. She was hospitalized last night as she felt extremely weak, and was put on glucose drips. She also shared that she feels better now and may get discharged on Wednesday.
We wish her a speedy recovery!
ReportTelevisionEntertainmentDNA Web TeamDNA webdesk
Date updated:
Wednesday, 28 June 2017 – 7:50pm
Nawazuddin Siddiqui who is almost unrecognizable in his look for Sridevi starrer MOM, took a huge leap of faith and completely followed director Ravi Udyawar's vision. Apart from a gruelling hair and make up session that lasted almost 4 hours, the powerhouse performer chose to sport basic kurtas and shirts sourced from the local markets in Delhi.
In fact the actor was so absorbed in his character that even the locals in Chandni Chowk Delhi where the team shot, didn't recognise him. Says director Ravi Udyawar, "There is a reason audiences and the industry alike refer to Nawazuddin as one of the finest actors in the country. When I explained his look to him , he was really excited because it gave him the opportunity to do something different and as an actor he is constantly on the lookout for doing something that challenges him .He got on the sets, sat through hours of hair and makeup…walked around the local streets, wearing basic clothes picked off the street and yet managed to steal the show".
Funnily enough MOM protagonist Sridevi on the very first day of the shoot walked in on the sets asking to meet Nawazuddin Siddiqui, completely unaware that it …read more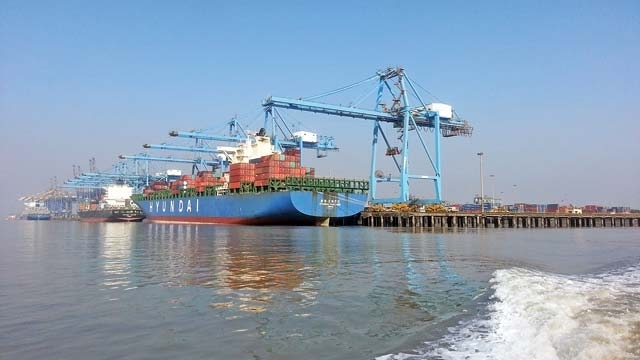 Concerned over the latest malware attack affecting the country's largest container port JNPT's operations, the government rushed National Cyber Security Advisor Gulshan Rai to the financial capital today, sources said.
Terming the situation as "extremely serious," a senior official from the Maharashtra government's cyber cell said it is an impact on the country's external trade when systems dealing with the cargo and ships at the largest port get affected.
It is because of these concerns that Rai has rushed to Mumbai, sources said adding he is expected to reach Mumbai this evening.
When asked about the impact of the malware attack, Brijesh Singh, Maharashtra state cyber cell chief, said, "The state government's departments such as Customs, Excise etc are not affected in this attack. The computers used in these departments are safe and functioning. The computers used by various companies and Maersk's system, which handles the movement of ships is affected."
"The state government has also asked for cyber support from Indian Computer Emergency Response Team (CERT-in), the national team for cyber security. The additional manpower will be helpful to find solution," Singh said.
"We are trying to shift some work to manual as we need to streamline the ships and their scheduled arrival, stay …read more