Of Bollywood movies: The awful and the awesome
Make no mistake: a bad Bollywood film is a lot of work. It is a constant battle against reality and the burden of what it means to live in the real world.
Contributed by: Anushree Majumdar, Kevin Lobo, Paromita Chakrabarti, Premankur Biswas, Sankhayan Ghosh
Make no mistake: a bad Bollywood film is a lot of work. It is a constant battle against reality and the burden of what it means to live in the real world. It gives you the chance for reincarnation in the second half, where a shower becomes an out-of-body experience, where Kanti Shah directs the story of your life, where the man of your dreams is always Prem, and where Kammo and common sense happily go missing, sometimes at the same time.
In this issue, we celebrate popular tropes of bad Hindi films that have ceaselessly raised the bar(s) and rewritten the standards of terrible cinema the world over. Hail the Prems, Rajs, Rohits, Shakaas, Kaalus, Gulla-ahs who have unwittingly given us a treasure trove of dialogues for every conceivable situation. Let's salute the crocodiles who chew up heroines, the monkeys who don't miss a beat, Tuffy and Moti, the multi-purpose dogs, and birds who have sex on your behalf lest you lose your modesty on 70mm. Because they're worth it.
Past Continuous
Can't break the cycle of life and death? Join the club
Bollywood, like Hinduism, believes in reincarnation — you cannot break the cycle of life and death and life again — you can only choose your wardrobe and which songs you'll sing in each life. And if you're Himesh Reshammiya, you can choose how many Zs you want when you chukao your Karzzzz. In the 1980 original, Rishi Kapoor was the reincarnation of Raj Kiran; in Karzzzz, Dino Morea is reincarnated as Reshammiya. That's the other thing about punar-janam: the first life is unfair, the second can be more so. But as the best PJ (no joke) films will tell you, the only way forward is to quickly remember the past to exact revenge in the present.
So what happens when you, an icchadhari naag, and your girlfriend declare your love for each other in a song that ends with a thundering dance on top of a hill, a landmass that can't take the pressure anymore and crumbles? You meet a rishi whose century-long tapasya is broken because duh, ya'll crashed into his cave. He gives you a bhayanak shraap that transports your girl to a present-day college where her friends sexually harass her, justify it, makes her forgive them, and then they rape her. She dies. But you, her fairy god-lover from centuries ago, will seek revenge. Don't you dare scoff at Jaani Dushman: Ek Anokhi Kahaani— this is the king of all punar-janam movies. This movie has EVERYBODY from the 1990s in it, almost all of them die hissterical deaths (see what we did there!) but not before partying their little hearts out till naag babu metamorphoses from a car to a Terminator-figure and kills them; only Sonu Nigam survives the carnage, probably because it was his debut film and he sang most of the songs in the soundtrack.
And then there is the cautionary tale of Suryavanshi (1992): Beware the consequences of hitching your wagon to a man who turns out to be the reincarnated yuppie version of a callous yet beefcakey (and blonde!) gladiator (Salman Khan). His facility with combat wins him the heart of a callous yet beautiful princess (Amrita Singh). He leaves her after "dishonouring" her; she lingers on as an obsessive and vengeful spirit still searching for her Suryavanshi. The real lesson here isn't hell hath no fury like a woman scorned — it is the fact that transmogrifying into He-Man (to whom this movie owes a great debt) makes you a master at taming the shrew.
What attracts us to a PJ film over and over again? Because it tells you a singular truth of the universe: what goes around, comes around and ain't karma a bitch.
– Anushree Majumdar
Leader of the Cult
The undisputed king of sleaze in Bollywood, Kanti Shah, on scripts, sex and sellability
Kanti Shah's residence is bare — devoid of life-sized portraits and film posters meant to remind visitors that they were in the presence of a star. Seated on a cushioned armchair, Shah is wearing a body hugging T-shirt and tiny boxers that leave little to the imagination.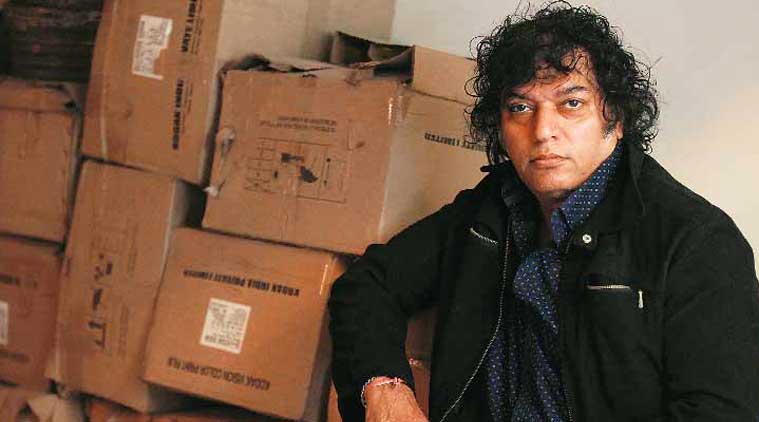 From this throne, the undisputed king of sleaze in Hindi cinema makes no bones about his work. "It's not like a rabid dog bit us and we were forced to have sex. I don't see why I can't make films around it," says Shah who has always used titillation to bring in audiences in droves.
With over 60 flicks in half the number of years to his credit, Shah's filmography includes cult hits such as Loha, Gunda, Kanti Shah Ke Angoor, among others. His films have starred Mithun Chakraborty, Dharmendra, Mandakini and the choicest character actors from Bollywood. But the popularity of his low budget films have little to do with the stars. Technically, his films are horrendous — scenes jump through time and locations, cameras zoom in and out of bosoms and faces. But when the dialogue-baazi begins, you can't help yourself.
Sample this: In Gunda, Mithun, before chopping off Harish Patel's head says, "Aaj ke baad tujhe koi bhi Ibu Hatela nahin, [saab] Ibu Katela kahega." Or, in Loha, just before Deepak Shirke is killed, he has an existential crisis and says, "Ab main bina petrol ki gaadi aur bina nashe ki taadi hoon. Maarde mujhe…"
Shah doesn't work with a script. He prefers telling the actors their lines on the fly. Shah already has a script ready for our interview — he knows the questions that will be asked, and has prepared answers for them; his responses ring true. When talking about the stranglehold A-list stars have over the industry, he remarks nonchalently: "Star hai toh film banani nahin padti, ban jati hai."
His next film due for release in May is called Main Sunny Leone Banna Chahati Hoon. Shah describes the first scene: "Sunny paani se nikalti hain. High-speed shot hain, camera zoom karti hain — top-wop, bikini-wikini, boobs-woobs." The plot revolves around a girl called Sunny from Goa who wants to become a star in Bollywood but is seduced by the porn industry in Bangkok instead. "Today, eight-year-old kids and 60-year-old people know who Sunny Leone is. It becomes easier for business and for publicity," he says.
Shah began his career as a production assistant working with BR Chopra. His first film, Maar Dhaad, had nothing to do with sex other than the fact that Mandakini was coming fresh off the success of Ram Teri Ganga Maili. For his next venture, Ganga Jamuna Ki Lalkaar, he took matters in his own hands, directing and producing the film. It was a time when rape scenes sold tickets in Bollywood, and Shah used the trope, too. "When I went to Calcutta to a theatre, all the shop owners and rickshaw drivers around the theatre would abandon their jobs and watch the film only for the duration of that scene," says Shah, who has since peppered his movies with shots of heavy bosom-ed women and a mandatory sex scene.
The director took a break from filmmaking for three years when the industry went digital. "I want to see my films release in a multiplex, but it looks difficult even for mid-sized films nowadays. It is a problem being branded. I might be talented, but people can't see beyond my earlier work." Today, Shah edits, directs, writes his movies and markets his films. He is confident about delivering a hit film within a month. "Film bahut mushkil kaam hai. Film banate banate, aadmi bhookha mar jaata hai, bachche mar jaate hain."
– Kevin Lobo
Love, Actually
Over the ages, Prem has been every susheel girl's dream: adarsh, sanskari, and mindful of parampara
I met Prem in the summer of 1990. On a sweltering Kolkata afternoon, at a friend's birthday lunch, he had me at, "Dosti ka ek usool hai madam, no sorry, no thank you." I knew then that this relationship was for keeps. It wasn't every day that I was allowed unsupervised television, and it was definitely providential that my friend's parents had thought Maine Pyar Kiya to be the ideal party film for a bunch of tweens.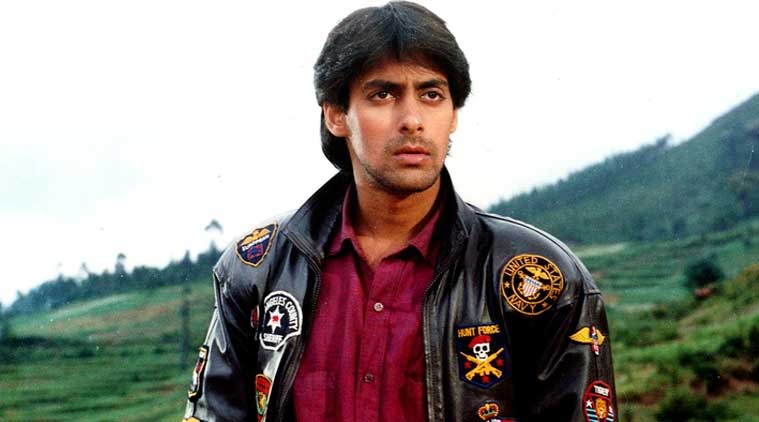 Prem was everything that a marriageable young man should be. Sanskari, he sulked when Suman (Bhagyashree) got held up in the kitchen; environment-conscious, he cut carbon emission by zipping around the house on a bicycle; he could even have been PETA's poster boy with his love for his messenger fleet, the kabootars.
It is a truth universally acknowledged (in India, we are the world) that "Ek ladka aur ek ladki kabhi dost nahin hote". And so, as he wooed Suman to BO success, like a (gently obsessed) stalker, I decided to follow his every exploit, every screen outing.
Of course, there had been that other Prem who had burst onscreen with his "Prem naam hai mera, Prem Chopra" (Bobby, 1973), but he was not a patch on my Prem. Neither was Prem Bhopali (Andaz Apna Apna, 1994), rip-roaring funny as he was. For none of them, you see, had been raised by Sooraj Barjatya and educated in Indian values at Rajshri Productions. They did not ride chandeliers to gatecrash baby showers, or play cricket with bored Spitz umpires. Heck, they never even made elaborate wedding videos look like full-length feature films. Here was the perfect lover-boy, who left lovemaking to the kabootars, as adarsh a man as one can be in between shooting a black buck or two.
That was where I met him next, a good four years later, when advice such as "Insaan ki pehchaan tann se nahi, mann se ki jaati hai" and years of "studying business" in America had mellowed him down considerably. He was older now, rid of his teenage angst and baggy satin suits of dubious colours (remember his mustard/brown suits in Hum Aapke Hain Koun…!). And while his sprawling family did all the talking (Hum Saath-Saath Hain), he spent his time looking profound or bashful, take your pick, and courting a doctor without a practice in monosyllables and Bambi eyes code. What was not to love?
Over the years, I have searched high and low for Prem's gems and nobody has understood my quest better than Mr Barjatya. Nothing, nothing made 2003 more special than watching Sanjana (Kareena Kapoor) in Main Prem Ki Diwani Hoon torn between Prem Kishan and Prem Kumar, one, the prospective groom, the other, an employee of the same first name, sent to do a reccee of the bride and her family "kyunki pyar ki ek apni hi kundli hoti hai". And no one, not even Raj Malhotra, Bollywood's other pillar of romance, could have done justice to this mush other than Prem: "Kasam ki kasam hai kasam se, humko pyar hai sirf tumse. Ab yeh pyar na hoga phir humse, kasam ki kasam hai kasam se."
I can't wait for Barjatya's Prem Ratan Dhan Payo to release this Diwali. Kya karoon, main Prem ki diwani hoon!
– Paromita Chakrabarti
Ek Ladki Bheegi Bhaagi Si
In a Ramsay brothers' offering, shower=sex=death
The grandfather clock strikes 12. Nikita, luminous in her faux-satin negligee, checks out her reflection in the mirror. Outside the gothic purani haveli that Nikita calls home, bats, owls, werewolves and shape-shifting chudails are going on as usual with their nocturnal rituals — drinking the blood of prepubescent virgins and luring young men into death traps — while letting out the occasional hoot and scream. As she croons an Anuradha Paudwal number, Nikita steps into the bathroom. She turns on the shower, only to be splashed by Rooh Afza-blood. Then, she sinks into a tub of bubbles to have a pair of disembodied, rubber-gloved hands grab at her. She screams and waddles around. The camera lingers on her heaving bosom. Eventually, poor Nikita succumbs to her otherworldly tormentor.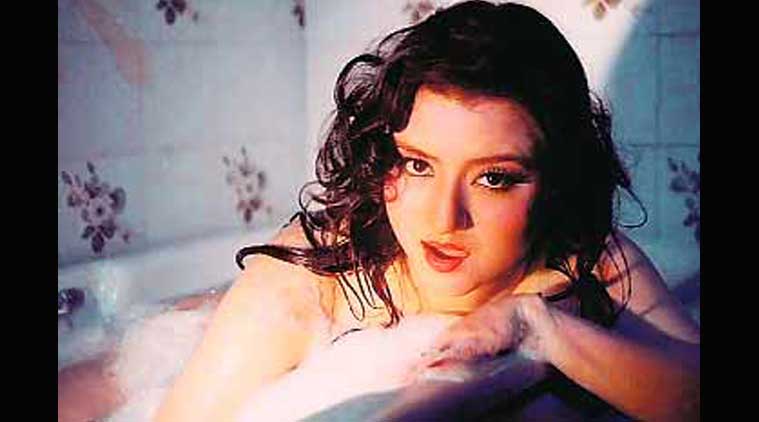 The inspiration of a quintessential Bollywood horror shower sequence is Alfred Hitchcock's 1960 classic, Psycho. In the golden era of Bollywood horror, 1980s and the early 1990s, the Ramsay Brothers drenched scores of starlets like Kunika, Preeti Sapru, Amita Nangia, Arti Gupta and Huma Khan in gems like Bandh Darwaza (1990), Tehkhana (1986), Purani Haveli (1989), Purana Mandir (1984) and Saamri (1985). Unlike the Hitchcock film, where the shower scene is a series of edits expertly devised to whip the audience into a frenzy, the intention of the Ramsay Shower Sequence (RSS) is to give the viewer a leisurely gaze down the heroine's ample cleavage. It is a mandate that a Ramsay character taking nightly shower must be killed in the most grisly manner.
Shower=Sex=Death. The RSS is usually accompanied by a song where the 'showeree' talks about the perils of being alone on a romantic night. In Veerana, the protagonist is a young woman who is possessed. After her RSS, she walks the deserted streets of the city to lure gullible young men to remote locations, where they are mutilated mercilessly. In Bandh Darwaza, the protagonist takes a shower in the lair of the demon prince, before being served to him as dinner.
The RSS doesn't come without its set of guidelines. Take the shower sequence in Saamri (1985). There is always a song and running water. The camera then guides us to the face of the showering girl, former beauty pageant winner and Ramsay staple, Arti Surendranath. Soon, her skin-coloured bra and red cycling shorts are revealed. We are Indians, and we never take showers in the nude. As Surendranath begins to move around the frame awkwardly, there is a flood of Rooh Afza, and a robotic hand emerges out of nowhere.
Bosom screams bachao!
– Premankur Biswas
Top of the flops
A bad film deserves bad songs. Here's the best of the worst
Aaja o Aaja, (Jaani Dushman: Ek Anokhi Kahani, 2002) The banal lyrics, hackneyed melody, the painfully monotonous singing add up to the perfect piece trash. The glorious picturisation is replete with cheap CGI Himalayas, valleys of flowers, plateaus and canyons that put 8-bit video games graphics to shame. Manisha Koirala and Armaan Kohli approach each other, their arms spread wide. Little do they know what dancing will do to them.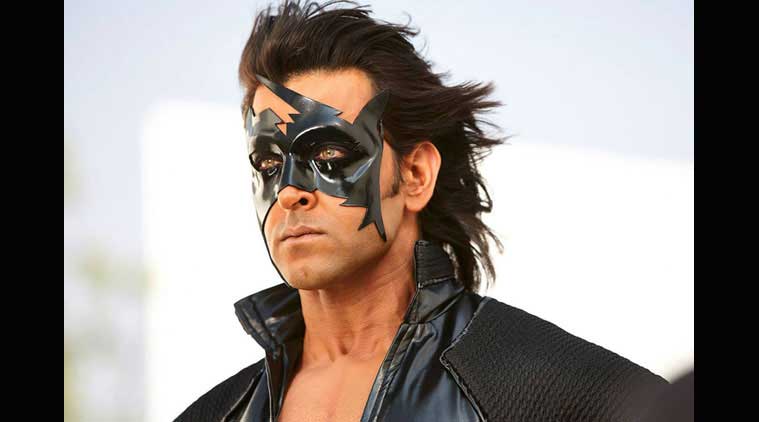 Mere Dil Le Gayi Oye Kammo kidhar (Ziddi, 1997) The hookline goes "Yaaro jao dhoondh ke laao" and the picturisation has Sunny Deol pleading his yaars to find his lady love. Seeing Deol dance has never been a pleasant sight, but here he puts up an unintentionally hilarious performance.
Krrish Krrish (Krrish 3, 2013) Its lyrics: Jab jab gehra dhuaan chayega, tab tab bann ke mashal aayega. The song belongs more to the Shaktimaan universe and the best (or the worst) part of the song, thankfully not used in the film, is a robotic voice repeatedly whispering, "He's Krrish."
Bharo maang meri bharo (Sabse Bada Khiladi, 1995) A garishly dressed Mamta Kulkarni gyrates in the hallroom of a huge mansion and seduces a dour Akshay Kumar, as a jealous Monish Behl watches them secretly. There's such deep symbolism in the scene, (in this case an apple that is being poisoned by Behl), that it continues to baffle us. The song is a classic in the trashy film lovers' circles, and was hilariously appropriated in a scene in Gangs of Wasseypur 2 where Nawazuddin Siddiqui's character goes to Huma Qureshi's room and asks for her "permission" to have sex.
Mujhko neend aa rahi hai sone do (Ajnabee, 2001) This is a song about wife swapping. Bobby Deol goes paranoid imagining that his wife may have slept with his friend, Akshay Kumar. While the lyrics say nothing about sex, singers Sunidhi Chauhan and Sonu Nigam try their best to sound sensuous.
ABCD (Hum Saath-Saath Hain, 1999) The mukhda very imaginatively has all the letters of the alphabet sung in order, followed by a random "I Love you". But it's best savoured with the video, when the film's great Hindu joint Indian family goes on a joyous road trip in a luxury bus.
O mere papa the great (Papa The Great, 2000) Sung by Udit Narayan and his son Aditya, it's a poor version of the Akele Hum Akele Tum title song. Here, the son (Master Bobby), dedicates the song to his father — Krishan Kumar. The song immediately transports father-son to foreign locations. And the father sings back, what else, "O mere beta the great".
Ice cream Khaungi (The Xpose, 2014) When a song features both Himesh Reshammiya and Honey Singh as singers and actors, the result is effortlessly trashy. Playing the reigning megastar of Bollywood of the 1960s, Reshammiya goes into full retro mode. Particularly funny are his facial expressions when he does Shammi Kapoor's trademark bobbing head dance step. As for the lyrics, here goes: Ice cream khaungi, Kashmir jaaungi, sholo mein bhadke jiyaa.
– Sankhayan Ghosh
Heavy Petting
What would our films be without Tuffy or Tinchu?
A dog is not just a man's best friend: he is an umpire during a cricket match, a letter delivery service and a faithful mourner, because "Pooja ke jaane ke baad, Tuffy ka bhi mann nahin lagta." In Hum Aapke Hain Koun…! (1994) the late Redo, an Indian Spitz, played Tuffy to perfection.
In Teri Meherbaniyan, Moti, the dog (in photo), cries copious Nirupa Roy tears, but makes sure to take revenge on his master's killers, much like an angry young Bachchan.
In Gunda (1998), Tinchu the monkey provides Mithun Chakraborty much-needed friendship in a world where his enemies speak in rhyme, rape with impunity, use babies as body shields; he even rescues the understandably traumatised baby who won't stop crying.
Ajooba (1991), an Indo-Russian effort, was the first and last time a human being (Amitabh Bachchan) was raised by a dolphin.
Rekha has so many animals to thank in Khoon Bhari Maang (1988): the dog and the horse who were by her side, hastey hastey, and that crocodile who mauls her in the first half, but realises his mistake and then helpfully kills Kabir Bedi in the end.
Special Mention: Every white dove or pigeon that has had sex on behalf of the lead actors in the film.
Source:: Indian Express