Happy Birthday Kangana Ranaut: How 'Queen' changed it all for the girl from Manali
'Queen', quite literally, upped Kangana Ranaut's stature as an actress in the Indian film industry and made her the QUEEN.
If Kangana Ranaut's life were to be divided in two distinct phases, then the nomenclature would be 'Before Queen' and 'After Queen'. Not only did she win almost every Best Actress Award for her performance in the movie at almost every award function of the year, she won it in "absentia".
Yeah, absentia, and it's the same Kangana, who was "offered" an award for her performance in Hrithik Roshan's 'Krrish 3′ only if she "showed up". But the actress, who is uninhibitedly open about her dislike for the popular awards, declined her presence and hence the award. But 'Queen', quite literally, upped her stature as an actress in the Indian film industry and made her the QUEEN, for it's no mean feat when megastar Amitabh Bachchan sends you flowers as a token of appreciation for a role and the evergreen Rekha visits your house to deliver an award at 3am, for someone needed to do that. 'Queen' did change it all for her.
So much so that people, as Kangana says herself, are praying to work with her. "I continue to be get offers. People are actually praying to work with me. And I continue to win awards even in absentia," the talented actress was once quoted as saying.
So, what makes Kangana 'Queen' Ranaut so sale-able and bankable these days that one would kill to have her cast in their movie? As the talented actress celebrates her 28th birthday today, we do a certain analysis.
First things first, the 'act' in actress.
This Manali girl can act, and that too brilliantly. Don't believe us? Take up a CD of her debut movie 'Gangster', where she plays Monica Bedi. The jilted girlfriend of a ganster, who drowns her misery in alcohol, was brought to life by Kangana Ranaut. It was because of this role and her liasions with actor Aditya Pancholi that the audience started thinking that Kangana was actually a modified version of Simran, she played onscreen and it took her years to shed that image.
Her portrayal of a riches-to-rags supermodel in Madhur Bhandarkar's 'Fashion' is no less celebratory. Though the lead actress Priyanka Chopra walked away with the most applause and praises for the movie, Kangana did have her share under the arch lights. If Priyanka won the National Award for Best Actress then Kangana too bagged Best Supporting Actress award at the 56th National Film Awards.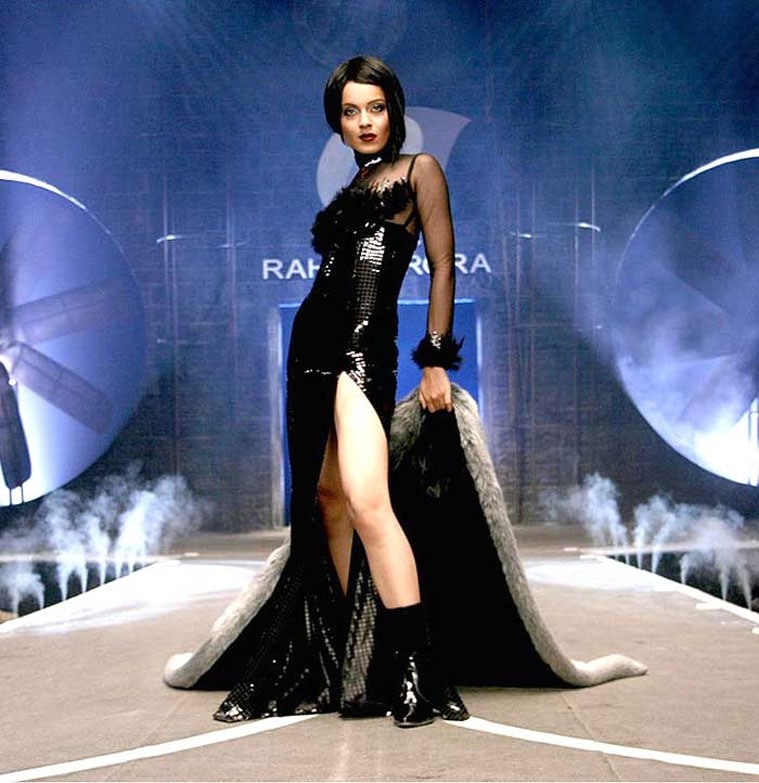 Came last year's 'Queen', and everything changed for her. Her portrayal of a Delhi girl, who gets dumped by her fiance on the eve of her wedding, was flawless. The journey of self discovery and emancipation got immortalised, all thanks to Kangana's depiction of the agonies and ecstasies.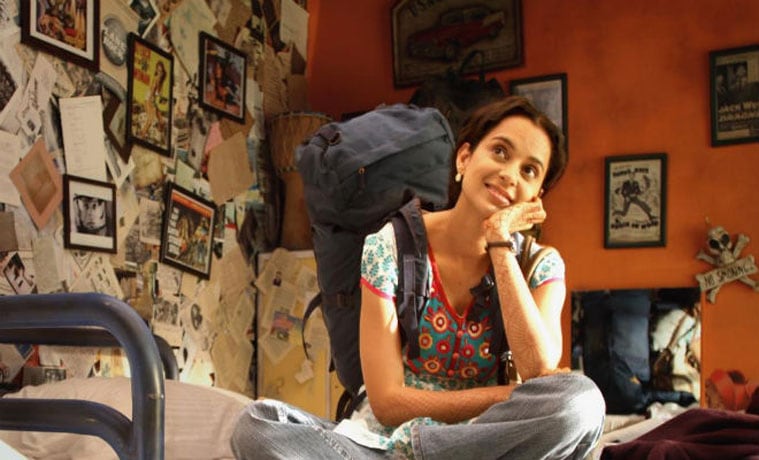 She calls a spade a spade.
A spade is, afterall, a spade, not an axe. But the actresses of our times think otherwise. Comes Kangana Ranaut, who changes the very scenario. If she does not want to attend award ceremonies, she will not. If she doesn't want to do 'eye candy' roles, she will not, and if she does not want to item numbers, she won't.
Having announced that she didn't believe in awards, she had opted to attend a party for Padma awardees, when she was expected to mark attendance for a reputed award ceremony. She admits she wasn't expecting to win in absentia and recalls being promised an award for 'Krrish 3′ if she "showed up". Kangana, who was in school in New York at the time, chose not to show up. And though, we don't belive in comparions, she is in a way the female Aamir Khan.
She was even once quoted as saying, "I started at 17 and I've gone through hell. That's why people matter more than scripts today. I'd rather work with Aanandji (Aanand Rai, director of 'Tanu Weds Manu') and Nikhil (Advani) who pampers me silly. I enjoy the attention. I've told them that if they're directing I have to be in the film."
The ultimate style maven
This one calls for recognition and huge applause. A simple girl from Manali with no modelling or acting background comes to the big bad city of dreams, gets criticised for her unconventional looks, but later becomes the ultimate style maven of Bollywood.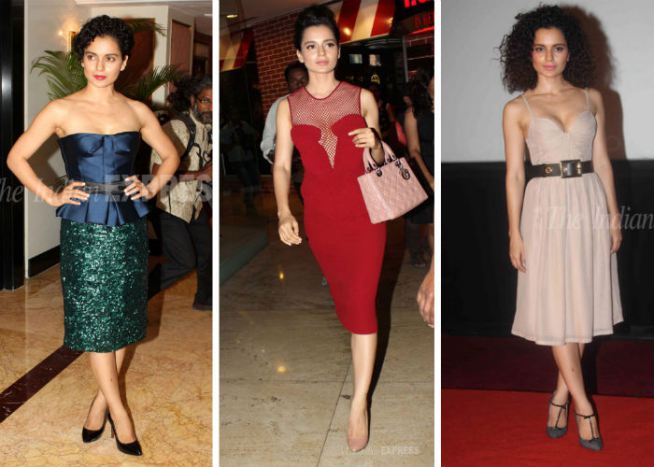 She has her way with the ramp, a love affair that refuses to die. Be it a fashion show or turning showstopper for a friend, Kangana Ranaut is a favourite amongst the designers.
And she has a knack of carrying every look with elan. 'Tanu' in 'Tanu Weds Manu', 'Simran' in 'Gangster', 'Rehana' in 'Once Upon A Time In Mumbai' and 'Rani' in 'Queen' – all are played by the same Kangana, but hardly can you make a difference between the character and actor. Not only does she mould herself into the character perfectly, but also moulds her looks accurately and carries them off like noone else can.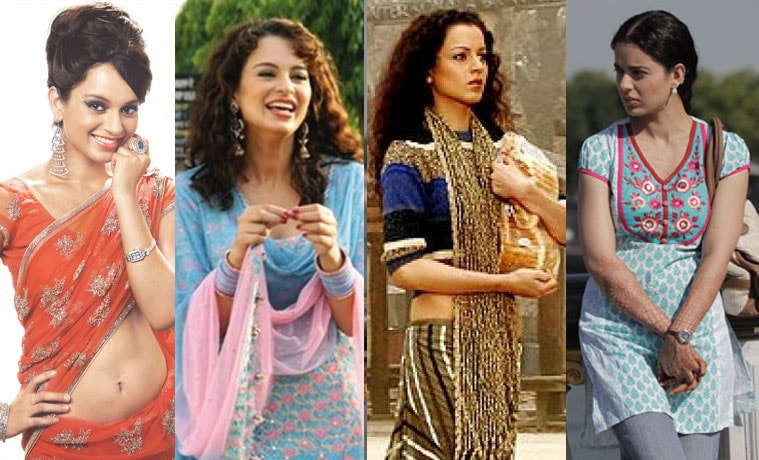 Lastly, and most importantly, Kangana is different
When Kangana's grandfather saw her kissing in her Bollywood debut 'Gangster', he asked her to drop her surname. Terrified was she, but yet carried on her journey to be an actress in the realest sense. Who starts off her career with a nuanced character like that of 'Gangster', anyways? Well, Kangana Ranaut does.
And even God favours the brave. So, if there's a low phase with 'Tezz', 'Rascals' and the likes, 'Queen' comes and blows you off.
Be it the career choices she makes, or the clothes she wears or the events she attends, Kangana is quite the trendsetter. You try to fit her in a certain epithet, she forces you to change your notions.
With starkly different movies like 'Katti Batti' and 'Mr Chaalu' among others in her kitty, Kangana Ranaut promises to surprise, enthrall and 'Queen'ify us more. And we can't help but wait in anticipation for some more brilliance and some more acting from the 'Queen'.
We wish the talented actress a very happy birthday and the happiest life ahead.
Source:: Indian Express