New Zealand vs South Africa: Expected game-changers
Quinton de Kock and Ross Taylor looked in good touch in their team's last two games, and are expected to do well in the semis too.
There are plenty of match-winners in both teams. Some have already stamped their authority, while few continue to play second fiddle. Here's a look at the players from each side expected to change the complexion of the game on Tuesday. (Full Coverage| Points table| Fixtures)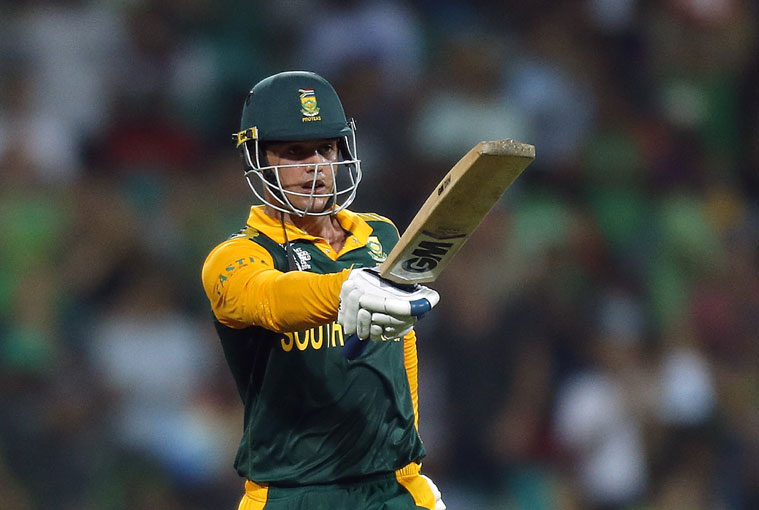 Quinton de Kock: With 131 runs in seven games, De Kock has had a miserable tournament by his standards. The fluent southpaw has time and again got his team off to poor starts, but his returning to form in the quarter-final against Sri Lanka will do wonders to both his and South Africa's confidence. De Kock's continuous failure exposed the stroke-makers way too early, and allowed the opposition to sniff early in-roads. A decisive footwork, ability to change gears and a level-head make this opener the player to watch out for in the big semi-final against New Zealand. Against a bowling line-up like the Kiwis, it's important the Proteas get off to if not flying but steady start.
[youtube http://www.youtube.com/watch?v=TspaKFp3Tpc?version=3&rel=1&fs=1&showsearch=0&showinfo=1&iv_load_policy=1&wmode=transparent&w=640&h=390]
Ross Taylor: The aggressive right-hander has been here and there, but still not anywhere in the tournament so far. With an ordinary aggregate of 151 runs in seven games, Taylor is operating way below his career average and hasn't quite looked in his elements. New Zealand's World Cup campaign has been dominated by match wonders, and the aggressor has failed to feature there even once. He stitched a crucial partnership with Martin Guptill against the West Indies, but that match will be long remembered for Guptill's brilliance, not Taylor's assistance. Come Tuesday, the senior pro will have the opportunity to deliver when it matters the most. And, can well be New Zealand's trump card to tackle Imran Tahir in the middle overs.
Source:: Indian Express