The time Poonam Pandey crooned for the World Cup
Poonam Pandey: Helen is what I want to offer the world.
Controversial actress Poonam Pandey's name has become almost synonymous with the World Cup. The 'Nasha' actress revealed her plans at a recent event, where she unveiled the poster of her forthcoming film, 'Helen'.
Looking splendid in a white strapless evening gown, Poonam Pandey revealed that she is going the 'Helen' way.
She sang a few famous numbers of veteran actress Helen, including 'Aaa Jane Jaa' among others. "Helen is what I want to offer the world and it is a great script by Ajit Rajpal who had written Nasha for me earlier," Poonam Pandey told reporters at the launch.
Poonam even cut a World Cup cake with the media, making the moment sweet and savoury indeed!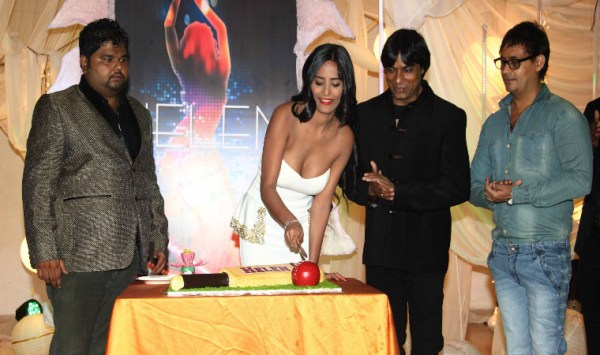 Poonam Pandey made headlines during the 2011 World Cup, when she announced her plans to strip if India brought home the cup.
Source:: Indian Express