Live Cricket Score, IPL8: KXIP vs RR
KXIP take on RR at the MCA stadium Pune on Friday. (Source: PTI)
KXIP take on RR in Pune in a bid to start their tournament on a high. RR missed the play-off spot by a whisker in a thriller to MI last year while KXIP were the revelation as they went down to KKR in final at Chinnaswamy stadium in Bangalore. Catch the live scores and updates of the match here. (Full Coverage| Fixtures)
Live Cricket Score: KXIP vs RR
IPL 8, KXIP vs RR: The Build Up
READ: KXIP vs RR: It's old-school versus next-gen
Live Cricket Score: KXIP vs RR: Maxwell, the hero of IPL 2014 who helped turn around KXIP's fortunes.
KXIP and RR will look to start their season on a high note as they take on each other at the MCA stadium in Pune. Ahead of this third IPL game, we did a SWOT analysis on both the teams.
READ: Performing for KXIP gives me a huge high: David Miller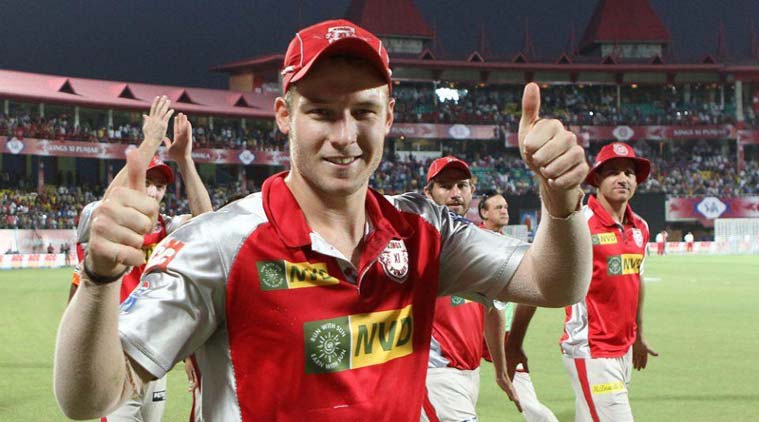 Live Cricket Score, KXIP vs RR: David Miller played a crucial role for KXIP last year and wants to do the same this year too.
Talented South African left-hander David Miller's career has been on the upswing after his spectacular 38-ball hundred for Kings XI Punjab against RCB during the 2013 IPL and he admits that his stint with the franchise "has made him a better batsman".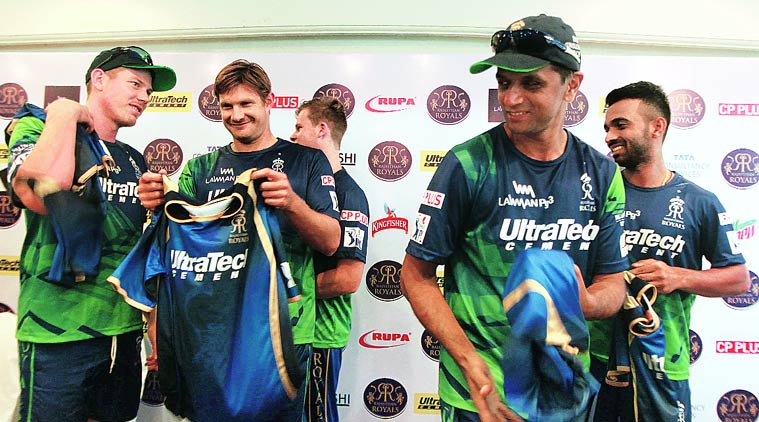 Live Cricket Score, KXIP vs RR: (From left) RR's Faulkner, Watson, Smith, Dravid (mentor) and Rahane unveil the team jersey in Mumbai. (Source: Express photo by Kevin D'Souza)
Barely a week since they walked up a public square in Melbourne to celebrate the World Cup triumph with the Australian people, smell of victory on their inebriated breath and hungover eyes hid behind sunglasses, three Australian cricketers in Steve Smith, Shane Watson and James Faulkner were in a hot stuffy room in Mumbai, at the famous CCI Club, talking about the three-letter word that holds the cricketing fraternity in thrall: IPL.
Source:: Indian Express