Simran Choudhary, a singer with a melodious voice, makes her way from Sirsa to Mumbai to pursue her big dreams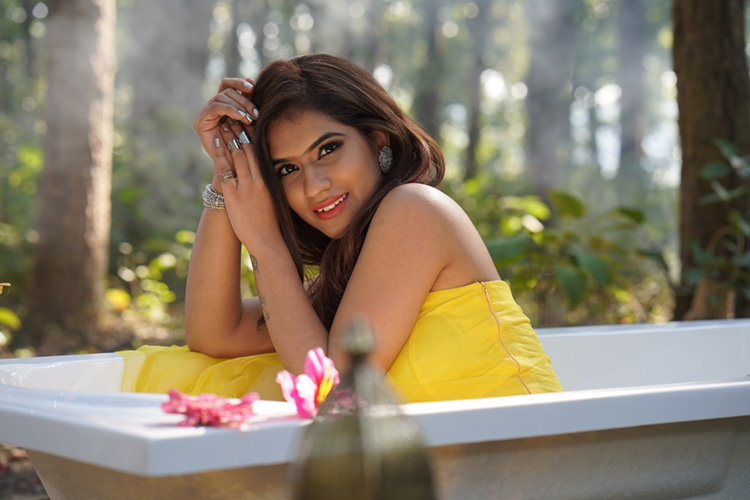 Small town girl Simran Choudhary started singing before she could even talk. Recognised for her God given talent by her father at a very early age, she was taken to receive training in Hindustani classical music from her guruji, professor Bakshi Ram, at the age of 2.5 years in her birth town of Sirsa.
Simran's father always believed that if you have been blessed with a natural talent by God, it is your responsibility to do whatever it takes to enhance and nurture this talent in order to not do a disservice to the Almighty.
With this belief he did whatever he could to help her nurture her singing, even taking the split-second decision to move the entire family to Chandigarh from Sirsa when Simran was in class 11, all in order to open up more doors and opportunities which could come her way by being in a larger City; something that could provide her a solid platform to build her career in singing.
All throughout her schooling and then her college, Simran had taken part in many musical event and opportunity that came her way. When she enrolled in MCM-DAV college for Women in Chandigarh, she met her guru-ma, Dr. Simmi Singh, who had a profound impact on not only her music vocal training, but also on her as a person where her guru-ma's influence had transformed her as a human being. Simran has been the only candidate in the history of Punjab University who has won in both the classical category and the folk song category, in music.
Since childhood, Simran had not considered any other option other than being a singer. Her father has always told her "Backups are for losers and you are a winner, so you cannot have a backup", and she has taken his words to heart – always imagining and placing herself as a singer when it came to choosing a profession.
This has lead her to first appear in 'Voice of Punjab' in 2013 as a participant where her professional journey started. Following this, she was invited back to 'Voice of Punjab' in 2016 as a master, for which she was a finalist. Three years later, in 2019, her life was about to change when she participated in 'The Voice India' where she was the second runner up, having started her journey in front of A.R. Rahman and ending it by performing in front of Asha Bhosle.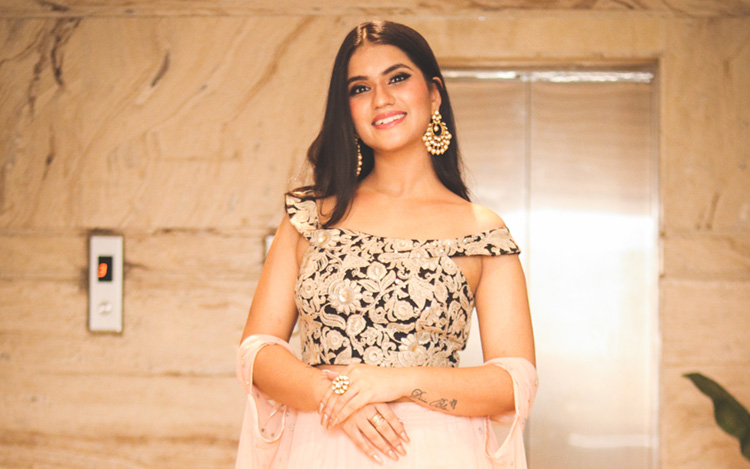 Simran had started her career in the Punjabi Industry – making her debut with Garry Sandhu's company, and also did her own single track 'Bas Teriyan' – which currently boasts over 9 million views on YouTube. After her stint in 'The Voice India', she did a song with Darshan Raval "Hawa Banke" which provided her with recognition in the Hindi music industry as an upcoming singing sensation.
Having only moved to Mumbai just over a year ago, Simran has met some great individuals who have supported her through her Journey. In February this year Simran released her latest, and biggest track til date, 'Meherbaniyan', the music of which was composed & produced by the ever-talented Goldboy and written by the exceptionally talented lyricist Youngveer.
Simran says she is very much thankful and grateful from the bottom of her heart to Varun Prabhudayal Gupta of Amplify, who has produced and directed her latest single 'Meherbaniyan' and whom Simran considers her brother, as he has provided her with ample support and opened several doors for her ever since she has made her move to Mumbai.
The song 'Meherbaniyan' is especially close to Simran's heart, as it with Goldboy, Youngveer and herself that they together came up with the song in one session over a period of 45 minutes. Goldboy having provided Youngveer with the melody of 'Meherbaniyan', and Youngveer taking no more than 30 minutes to come up with the lyrics on the superb melody he was given. Simran had completed the song with her golden voice right then and there, after which they have all witnessed the song go from birth to being released and highly appreciated.
Simran has always considered herself an artiste that should be seasoned for all occasions, and has looked up to Gurdas Maan as an entertainer appealing to people of all generations regardless of gender, age or background.
This is just the start of her journey and we know she has a long way to go!