Labor promises fairer fees for money transfers
Sen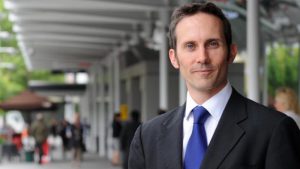 ding money overseas to friends, family and business partners could soon be easier and cheaper if Australian voters put Bill Shorten in the Lodge.
Labor has pledged that if elected, remittance providers will have to disclose the full cost of international transfers prior to the transaction taking place.
Shadow Minister for Competition Andrew Leigh said the changes would bring Australia into line with comparison rates for car loans, mortgages and credit cards.
"All too often, banks will tell their customers the flat dollar amount, but won't fess up to how much they're making from the exchange rate," he said.
"Full fee transparency would mean customers are told the all-inclusive cost of sending money overseas upfront. Like mortgage comparison rates, full fee transparency would make it easier for customers to find the best deal."
Dr Leigh said that a Labor Government would also take steps to ensure banks and other remittance providers were following the rules, to stop people being forced to take measures such as transporting large amounts of cash in person.
According to the World Bank, Australia is the fourth most expensive G20 country to send remittances from. For every $1000 money transfer, Australians pay $23 more than the Americans, $9 more than the British, and $4 more than the Canadians.
One study into the issue found that a person who tries to send $1000 from Australia to a developing country will lose $77 in transaction fees and exchange rate spreads.
CHOICE's Head of Campaigns and Policy Sarah Agar said that transparently advertised fees for remittances are essential to helping consumers navigate this market confidently.
"When you purchase any other product, you should know upfront exactly how much it will cost, and whether another provider is offering a better deal," she said.
"International remittances should be treated no differently."